Description
YWiB Vancouver is proud to present a lively panel discussion and workshop on the basics of investing! Hear from local financial experts: Cece Angus, Andrew Davidson, Faizal Mitha, and Christina Disler and learn how you can start planning for your future, today.

Thank you to our generous venue sponsor Mobify for allowing us to use their space! We appreciate your collective support of #ywibvancouver!
---

INTRODUCTION TO INVESTING
Mobify, 725 Granville
Thursday, February 21, 6-9pm

Investing can be a scary and daunting topic, especially when you aren't sure what it means or where to begin. Yet, your money matters and what you do with it will have an impact on your future. But don't worry, we have you covered and on Feb 21, we welcome you to join us for an intro to investing.
YWiB Vancouver is welcoming a panel of financial experts to tell us what we need to know about investing and what we should be doing to prepare for our futures. After the panel discussion, stick around for more of an interactive and hands-on workshop with Cece Angus.
Your future matters, so let's learn how you can get the most out of your money, now!
Itinerary

6:00 - 6:30 PM Registration & Networking
6:30 - 7:30 PM Panel Discussion
7:30 - 7:45 PM Break
7:45 - 9:00 PM Workshop with Cece Angus
9:00 - 9:30 PM Networking
Light refreshments will be provided.
---
Meet the Panelists: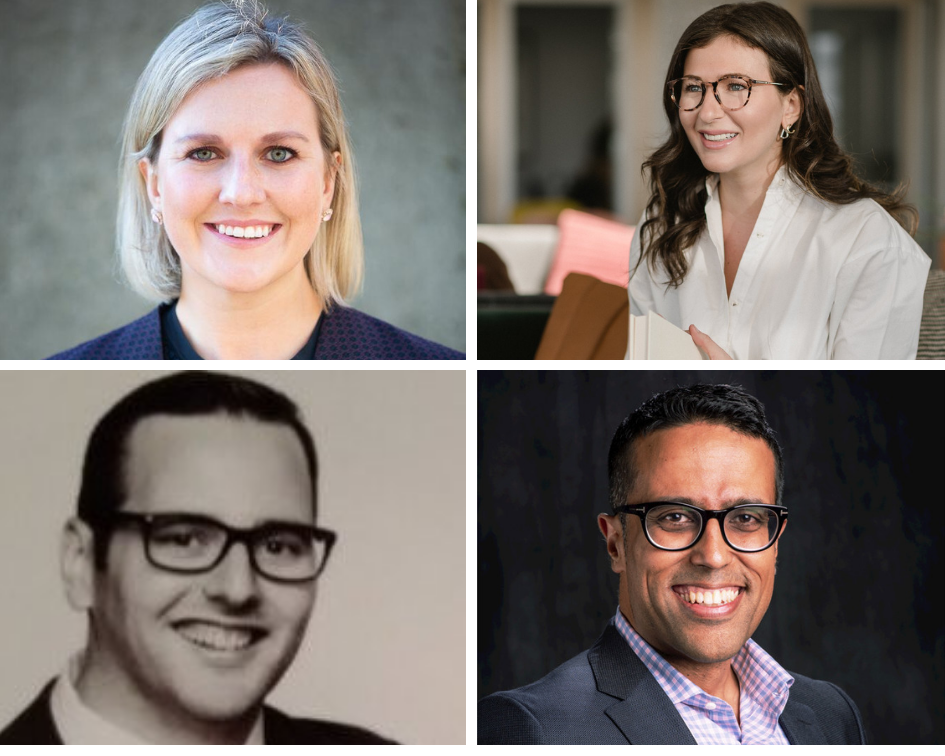 Cece Angus, Wealth Advisor, Scotia Wealth Management

As a centralized source for all financial management, Cece will help you fully understand your investment picture and provide tailored financial advice to empower you to grow, protect and transfer your wealth.
Cece's investment process is rooted around transparency, integrity, objectivity, risk management and diversification.
With over 10 years of experience in financial services, Cece has worked in various parts of the industry throughout her career. She employs her wealth of experience to educate clients and guide them to make decisions that enrich their lives. A broad range of clients benefit from tailored wealth solutions, ranging from: retirees, family trusts, private businesses and charitable foundations.
She has a Bachelor of Management and Organizational Studies with a specialization in Finance and Administration from the University of Western Ontario; she has also obtained her Chartered Investment Management designation and is licensed through IIROC and the Insurance Council of BC.
Away from the office, friends and family are very important aspects of her life. Cece is active in her community and enjoys volunteering at Kidsafe. Near their home in Vancouver, Cece enjoys hiking, cooking, and spending time with her husband, Henry.

Andrew Davidson, Vice President, Investment Advisor, RBC Dominion Securities
Andrew Davidson holds a specialized undergraduate degree in Economics from the University of Western Ontario. As a professional that understands the global economy and its effects on everyday investment products, he can leverage this knowledge to meet the everyday financial goals of his clients. Since 2003, Andrew has found success with his clients by implementing these strategies while continuing to evolve with changes in the global markets.

Supported by a team of financial professionals, Andrew may also help in providing insurance, retirement and estate planning services resulting in an integrated financial strategy.
Andrew is committed to providing quality customer service and delivering financial results.

Faizal Mitha, Chief Innovation Officer, HUB International
Christina Disler, Founder, WerkLab Inc
With six years of Human Resources experience under her belt and an uncanny ability to forge connections, Christina Disler is the definition of a people person. This love of people and a value for entrepreneurship is what drove Christina to open Werklab in 2016. Since launching launching Werklab, Christina has rode the highs and lows of being a business owner. Some notable highs include being selected as a 2018 30 under 30 entrepreneur by BC Business and becoming an ambassador for Cadillac Canada and lululemon. In recent years, Christina has seen the benefits of integrating spirituality, physical activity and mindfulness into her daily practice. The goal behind the recent launch of the second Werklab is to infuse these practices into members' workdays. Werklab offers the Vancouver community space to grow mentally, physically and entail professionally. Their business has tripled in revenue since the launch of her second space in August.
---

YWiB Vancouver aims to bring professional women together in a community where they can develop their skills, build their careers, and be empowered to reach success on their own terms. Want to hear about YWiB Vancouver's other events? Follow us on social media to stay up to date.

Visit us | ywib.ca/vancouver
Email us | vancouver@ywib.ca
Twitter | @YWiB
Facebook | youngwomeninbusiness
Instagram | @ywibvancouver