Learn how to create different types of joinery on a router table
About this event
Learn how to create different types of joinery on a router table. In this class students will be building a not so simple box, where every component to the box includes a different rendition of joinery. This class is for anyone that wants to further their knowledge of fine woodworking.
This course takes places once a week over two weeks. Students will be guided by our instructor Bryan on the use of numerous woodworking tools, the process on how to prep your wood for fine woodworking, and how to use the router table to create different joints.
Part 1: July 29th, 6pm to 9pm
Part 2: August 5th, 6pm to 9pm
Patience and precision are our best friends while working on this project, as each component requires tool set up that can take quite a bit of time. Accuracy is important to have the box come out square and seamless.
The types of joinery we will cover are:
Box/Finger Joint
Mortise and Tenon
Tongue and Groove
Lap Joint
Dado
Rabbet
Butt Joint
Although this is a beginner joinery class, it is required that you have reasonable experience using tools in the woodshop, specifically the jointer, planer, table saw, miter saw, and router table. This class is not a refresher for these tools, and students must have used these tools within the last three months. This will be a quick learning environment and if you do not feel like you can use the listed tools competently, this class is not for you.
WoodLab 101 and WoodLab 102 are pre-requisites to taking this class, and students should have at least 1 hour of experience on each machine listed above.
Please bring a measuring tape, pencil, and safety glasses. A 6" square with imperial measurements is recommended. Wood and box plans will be provided.
By the end of the course, each student will have a built a box with several types of joinery and a sliding lid.
As this is an intensive class, space is limited to a maximum of two students.
Duration: 6 hours
Project: Wooden Box
Prerequisites: WoodLab 101, WoodLab 102, and experience building a few woodworking projects within the last three months.
About the Instructor:
Bryan Hillyer has been a woodworker for 10 years. He did 2 years of Cabinetmaking school at NAIT, and continued on to start his own small business. Bryan has done all kinds of woodworking through his career, including: framing, fine joinery, cabinetmaking, and furniture building. Epoxy woodworking became an interest to Bryan about 2 years ago and he has since done numerous projects using this skill. He has built coasters, charcuterie boards, tables, and lichtenburg epoxy art. With his expertise and knowledge, Bryan hopes to teach others how they to can enjoy woodworking to its fullest. You can check out his Instagram @mintwoodworking to see some of the work he has done in the past.
Please note, due to COVID-19, the following policies are in place:
Everyone must wash their hands upon entering the building.

Non-medical masks must be worn for the duration of the class.  Everyone is required to bring their own masks.

Students must bring their own safety glasses or they will be available for purchase at the front desk for $4.

Nitrile gloves and earplugs will be provided and must be worn for the duration of the class

Bleach and paper towels will be available to sanitize tools if extra sanitization is needed.

Everyone must practice physical distancing and stay 6' apart during the class when possible. 
FAQ
Is there an age limit to enter the event?
The minimum age for participants is 18 years old.
What are my parking options at MakerLabs?
MakerLabs' parking lot is located on the east side of the building on the corner of Hawks Avenue and East Cordova Street.
Where can I contact the organizer with any questions?
Please email us at hello@makerlabs.com with any questions or concerns.
How do I cancel or reschedule my class?
Refunds (minus Eventbrite fees) or credit for future classes will only be provided if we are notified by email to hello@makerlabs.com at least 24 hours in advance of the class. No refunds will be provided for late cancellation, but we do offer a 50% credit towards a future class.
What happens if I show up late?
Please arrive 15 minutes before the schedule start of the class so that it can start on time. Attendees arriving more than 5 minutes late will not be allowed in the class.
What happens if the class needs to be postponed due to COVID-19?
If none of the classes have started, students will be sent a full refund. In the event that the classes have already started, students will not be sent a refund, but any remaining classes will be rescheduled to a future date.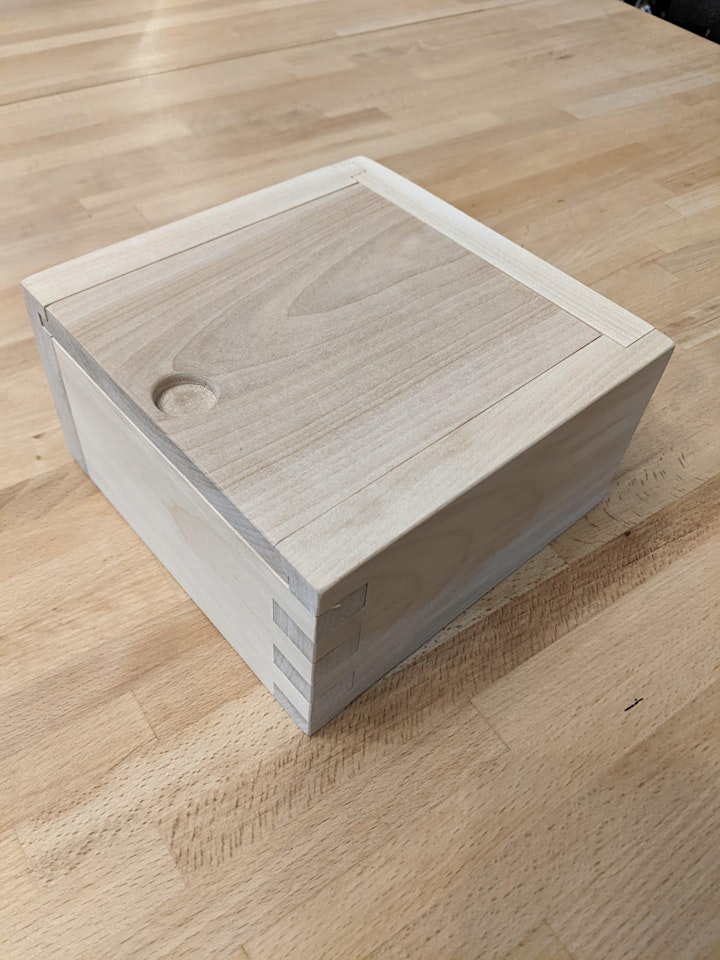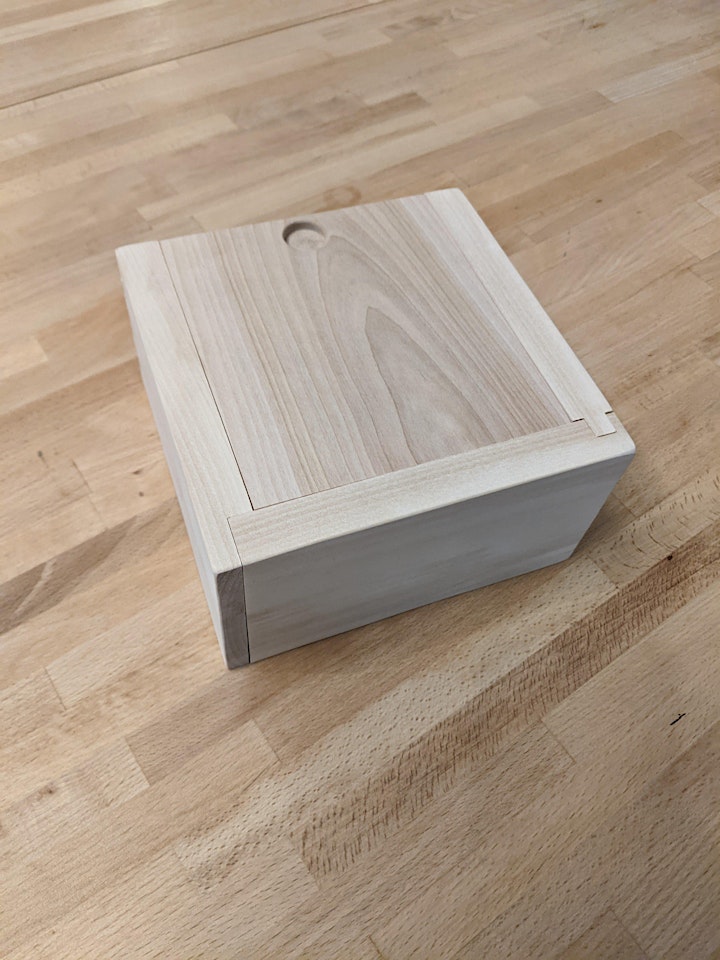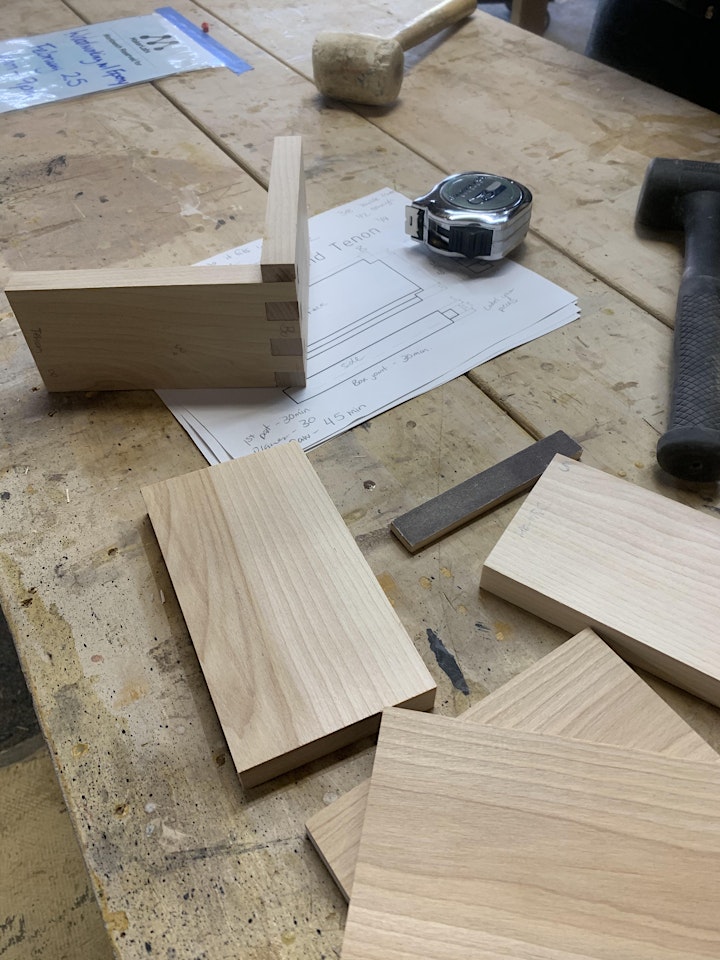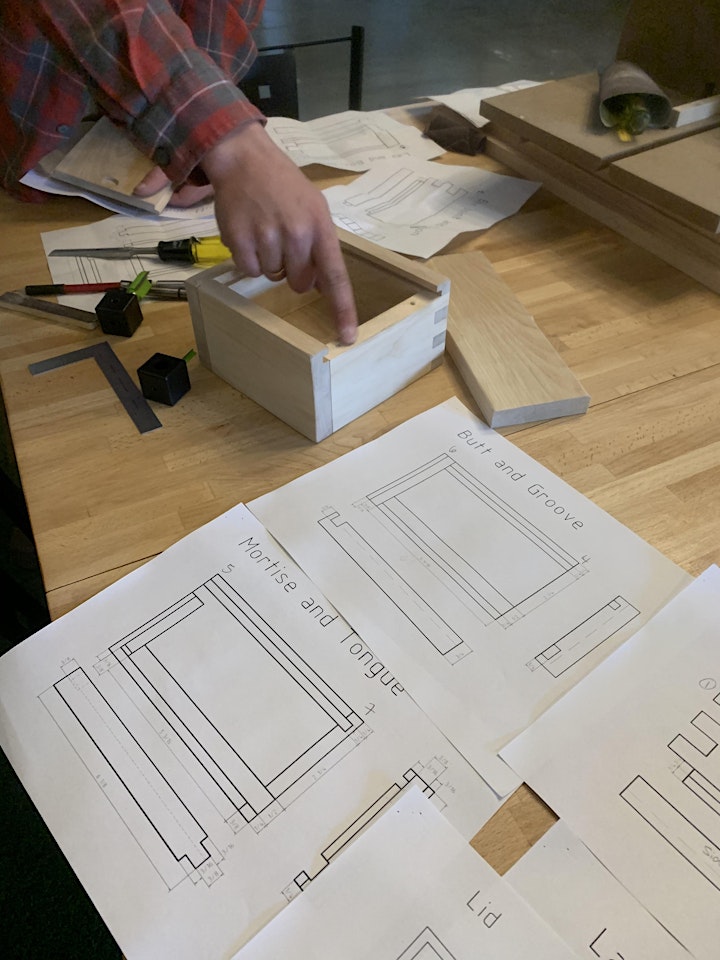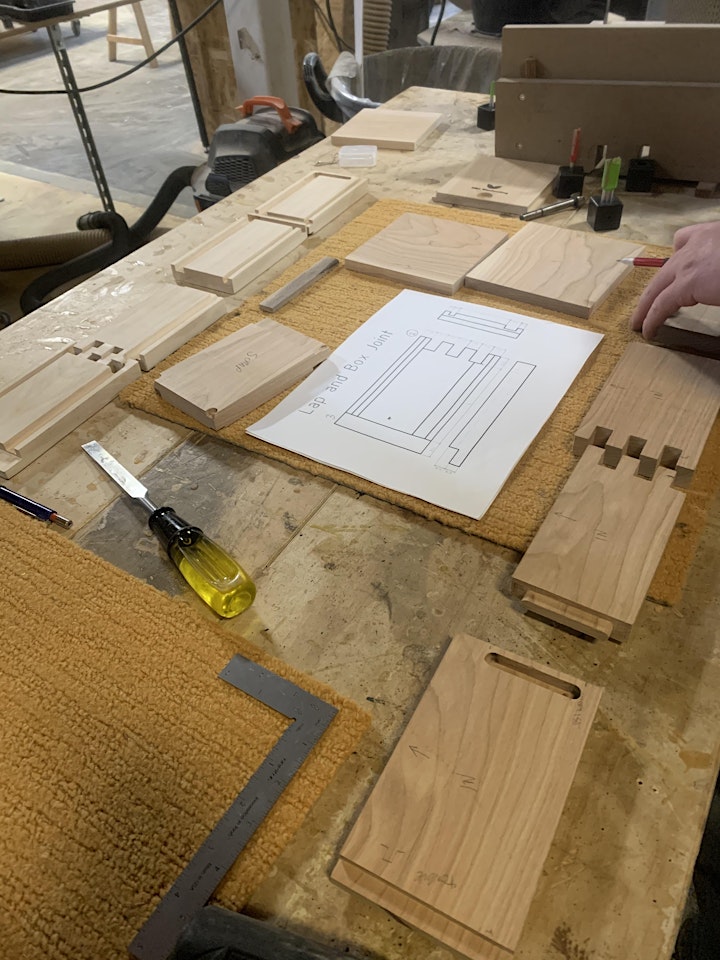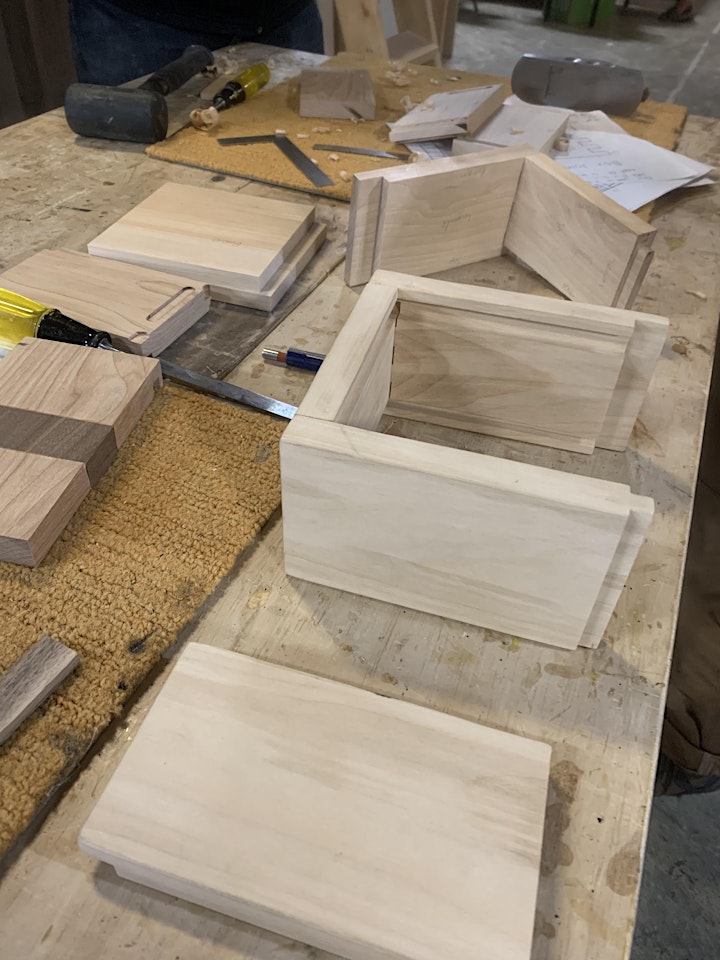 Organizer of Introduction to Joinery