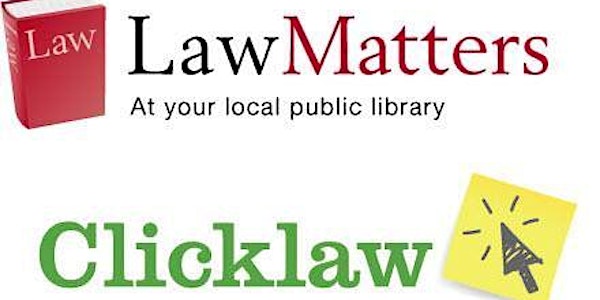 Introduction to Legal Information & Help Online
Description
Do you regularly help people with their legal information questions?
Raise your awareness of different online legal resources, publishers, and organizations and sign up today!
We will be reviewing how to search Clicklaw for reliable legal information specific to B.C. as well as how to use Clicklaw Wikibooks and the Clicklaw Helpmap to make better referrals.
This is a FREE event aimed towards public librarians, community workers, and advocates.

Clicklaw's Story:
Clicklaw was developed with a project grant from the Law Foundation of BC. Clicklaw was launched in 2009 with the mission to improve public access to legal information. In 2015, Clicklaw also went mobile-friendly! Clicklaw is operated by the Courthouse Libraries BC and features legal information and education resources aimed at the public. The website is used by front-line workers to help their clients find information and get referred to the right services. Clicklaw is made possible by a community of over 30 contributor organizations.