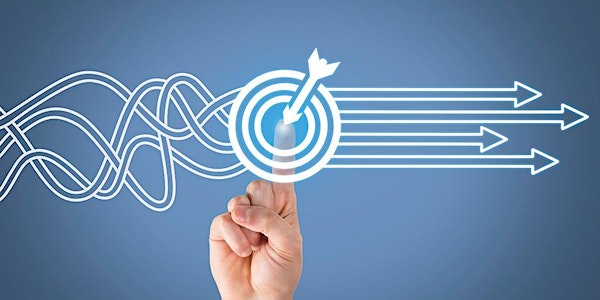 Introduction to Living Your Purpose Vancouver
When and where
Location
Elysian Coffee (Private meeting room on the left as you enter) 1100 Burrard Street Vancouver, BC V6Z 1Y9 Canada
Refund Policy
Refunds up to 7 days before event
Description
SUNDAY, JUNE 16TH - 10:00AM - 12:00PM
Location: Elysian Coffee (Retro meeting room in the back)
1100 Burrard Street, Vancouver
INTRODUCTION TO LIVING YOUR PURPOSE
How to know your purpose, attract a tribe, and make a great living doing what you love.


"Do what you love and the money will come."
Sounds great but how exactly do you do that!?
In this workshop you will discover the incredible clarity, direction, and internal motivation that comes from knowing and living in tune with your purpose and passions. We will step through the process of uncovering and living your purpose. The experience is freeing, inspiring and will leave you knowing that living your purpose is natural and absolutely possible for you. We will outline a clear path for discovering and transitioning to work that is both meaningful AND profitable.
Living in tune with your purpose results in much more energy, passion, and a deep sense of meaning and belonging in your work and in life leading to greater success and deep fulfillment. Stop working just for money or because you have to. Come and discover how to do what you love in the world.
We will explore
What is a "Purpose", passions, talents, and how do they affect your life?
How do you discover and live in tune with your purpose, core values, and unique nature?
How do you make money while living your purpose?
ABOUT JEFF
Jeff Baker is a Purpose-Based Career Coach. He's not the regular career counsellor you find at the job bank who itemizes your transferrable skills and gives you a list of 'good fit' careers. Jeff has lived and breathed purpose-based career development for the last 15 years, and through a unique combination of teachings has distilled his work wisdom into the Career Revisioning Program(TM).
More about Jeff and Positive Futures: https://positivefutures.com/about/

TESTIMONIALS
"Jeff Baker and the Career Revisioning Program are absolutely fantastic. I was skeptical when I first heard about it, however, after about 5 minutes of speaking to Jeff, I knew he was the real deal.
The progress I have made far exceeds my expectations and beyond what I thought possible. This did not come without work and facing very challenging questions. This all sounds very intense, but it's all done in a very relaxed, informal, conversational process that only a real pro like Jeff could pull off. Overall, it was a transformational experience which I recommend to anyone who is serious about consciously shaping their life."
-N.F., Cumberland, BC.
-----
"I can't think of anyone better suited to helping people identify their life's purpose than Jeff Baker. Ancient wisdom and modern methods are perfectly harmonized in his Purpose Process. He leverages left brain analytics to help others connect with their right brain creative mind and truest self. Technological know-how is then added like an accelerant shaving years off the implementation timeline. "
-T.P., Vancouver, B.C.
-----
"It was divine timing to meet Jeff. I had left an old career due to burnout. I felt sick, overwhelmed, and yet hopeful that my next work experience could be different. I just didn't know how to get there or exactly what I was going to do until working with Jeff.
Jeff shared new concepts and exercises with me that completely transformed everything I thought I knew about being happy and success at work, and about what I had to offer. His support and knowledge made a pipe dream into a done-deal.
It's now 3 years later and I run a successful practice helping people heal from trauma and stress. This is a dream for me! I'm fully booked, work from 2 beautiful offices with a team of other professionals who support each other every step of the way. My life feels full and I know I'm doing exactly what I was born for."
-J.D., Comox Valley, BC
-----
"Since working with Jeff, my life has transformed from aimless and average to energized and purposeful. Through Jeff's careful asking and listening, the things that truly matter to me became clear, and my purpose emerged. Jeff offers a powerful combination of practical tools and valuable insight and wisdom that support all areas of my life, from career and technology, to spiritual and emotional. I would highly recommend Jeff to anyone who wants to discover their life's purpose and ultimately, live a life they love."
-K.L-H., Nelson, B.C
-----
Positive Futures Career Coaching
- Live Your Purpose -
FAQs
How can I contact the organizer with any questions?
Email Jeff at jeff@positivefutures.com or call 250-465-8780
What's the refund policy?
Full refund up to 7 days ahead of the event. No refunds after that time, but you can give your ticket to someone else.
Do I have to bring my printed ticket?
No.
What is the format of the workshop?
It's a mix of distinctions, interactive discussions, videos, exercises, and sharing. Imagine a lively discussion supported by pictures and diagrams, led by a handsome knowledgable leader.
Is there anything I need to bring or prepare ahead of time?
No, just come with an open mind and readiness to have life-changing discoveries!