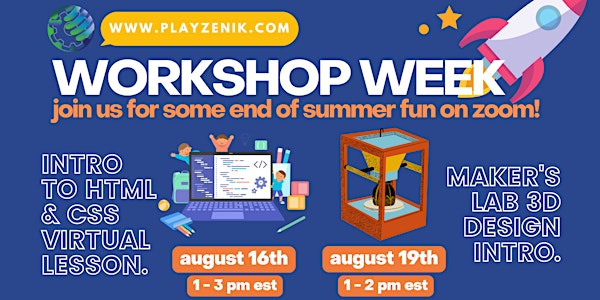 Introduction to Maker's Lab: Learn about 3D Design and Print!
Have you ever wondered how 3D printing works? How to design an object? What materials are used to print? Learn all about with PlayZenik!
About this event
Have you ever wondered what 3D design and printing is all about? Well, let us explain on August 19th from 1-2pm EST, as we talk everything 3D design and printing with Matt, our resident expert on the subject! He'll show you the ins and outs of the newly launched platform on PlayZenik, and you'll even be able to try designing something yourself!