Description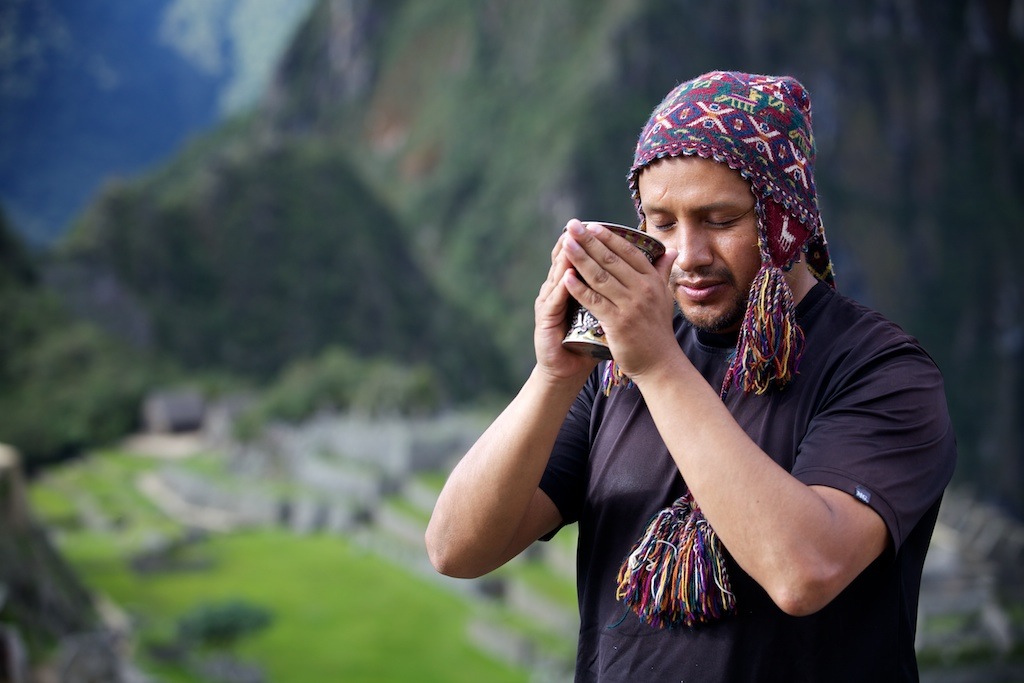 An Evening Talk - Introduction to the Heart of the Mesa with Jhaimy Alvarez-Acosta
For those who are called to begin or deepen their understanding of the Andean Wisdom Teachings through the work of the Sacred Mesa (Traditional Andean Medicine bundle) and the practice of being a part of an Ayllu community.
Discover how these wisdom teachings can be applied to our personal lives in support of our journey towards wholeness in mind, body and soul. Jhaimy will take the time to give an overview of the history of the Mesa and how it has been used for thousands of years in the Andes.
About Jhaimy Alvarez-Acosta:
Jhaimy is a Traditional Curandero (Healer) and wisdom-keeper from Cusco, Peru and a featured guest speaker at conferences throughout the world. Guiding groups and "once-in-a-lifetime" spiritual journeys to Peru is a passion for Jhaimy who is best known for his heart-centered approach to ceremony and healing, supporting liberation from limitations and connecting to heart and purpose. www.childrenofthe7rays.com

"From the moment I first met and experienced Jhaimy, I felt his heartfelt caring, sincerity and genuineness in the offering of his wisdom & teachings. He has the ability to calmly listen deeply from a solid sense of who he is authentically, which can be witnessed when he is answering various inquiries about path work. This resonance of authenticity from Jhaimy underscores the sensing of a deep integrity in which he approaches & receives others who seek his teachings. Overall, it has been a most supportive and positive experience personally for me, because this experience has reflected and confirmed for me, my own path work. To feel the majesty of the Eagle & the Condor working together has brought my Heart & Soul much Joy!" - Sylvia
"I've had the privilege of working with several shaman and healers from around the world. None surpass the wisdom, love and innate healing skills of Jhaimy Alvarez- Acosta. As a guide and healer on our annual pilgrimage to Machu Picchu, Jhaimy has helped hundreds of our fellow travelers enrich their lives through his sharing of the spiritual teachings of the Andes." - Chip Duncan (Documentary Filmmaker)
"I would highly recommend Jhaimy's workshops to anyone seeking to expand their knowledge and personal experience of ancient teachings. His teachings and methods are personal and from the heart, drawing from his ancient traditions with openness, sincerity and honouring of the Earth." - Dorothy Ratcliffe (Vancouver, BC)
Monday March 26 from 7 - 9pm
at Munay Space (1079 Roosevelt Crescent, North Vancouver, BC, V7P 1M4)
Regular $20.00*
*Munay Space Membership discounts of 15%, 20%, 30% or FREE apply. Find details at: http://www.munayspace.com/membership
To avoid paying fees with Eventbrite and to pay by interact e-transfer or cheque please contact info@childrenofthe7rays.com for more information. Our cancellation policy is no refunds or credits, but you can transfer your ticket to a friend or family member.
A portion of all proceeds goes to the C7R Foundation to support Community Projects in Canada and Peru.
Photo Credit: Chip Duncan