Introduction to the Nine Different Patterns of the Enneagram - Module 4
Introduction to the Nine Different Patterns of the Enneagram. This is a repeat of Module 1.
About this Event
You will have the opportunity to consider and work with your own personality type structure as you journey inward. Your personality type gives you a lens for self-reflection. This enables you to overcome the obstacles which prevent you from being present to God, self and others.
For those who attended the first introductory workshop, you will benefit greatly from attending it again. Sue and Cynthia both have attended numerous introductory workshops. Because we teach in the Narrative Enneagram, you have opportunity to hear from others about their lived experience in the 9 types; this is invaluable learning to increase your understanding of the 9 types.
Learning Objectives:
To settle on a Personality Type and develop an awareness of type-related automatic thoughts, feelings and behaviours as well as your type's gifts
To see how this kind of self-reflection helps you make more constructive choices in life
To appreciate the different lenses through which others view the world
Special Note:
As Tyndale Seminary's programs have had to move online due to the pandemic, the Spiritual Formation Centre Certificate Programs are no exception. Although the in-person classroom is the preferred experience, the online curriculum for this certificate program module promises to be truly immersive. While maintaining important elements of community through live streaming, conversations will be enhanced by independent study in preparation for each session. Online programming will also offer the opportunity for others to participate who would have otherwise not been able to do to distance and time restrictions.
The platform for the live streaming will be Zoom. Once registered and closer to the date, details concerning the format of the module and Zoom link will be sent to you.
Facilitators: Sue Guttenstein & Cynthia Stevens
Sue Guttenstein Ph.D. is a student of the Narrative Tradition, has co-taught the Enneagram with Cynthia for serval years and has used the Enneagram professionally as a psychotherapist. Her focus has been helping survivors of severe childhood trauma heal and regain their lives.
Cynthia Stevens M.Div; CSDS, is a graduate of Tyndale Seminary and is certified as a spiritual director and supervisor. She was trained and certified in the Enneagram through the Narrative Tradition and has taught spiritual formation in various settings in Canada and overseas.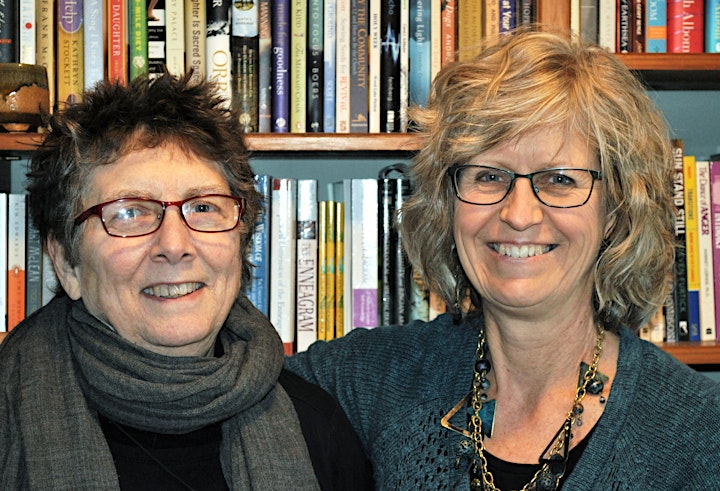 Certificate:
Tyndale Enneagram 2020- 2021 offers 7 modules, beginning October 24, 2020 running through May 22, 2021.
Take a minimum of 6 modules to to earn Level I certificate, however, all 7 are recommended. Upon completion of 5 modules, participants will receive a certificate of completion.
There is a 10% discount for full-time Tyndale students, alumni and staff. You will need to contact the Tyndale Spiritual Formation Centre to receive a discount code before registering online. Email tsfc@tyndale.ca to receive a promo code.