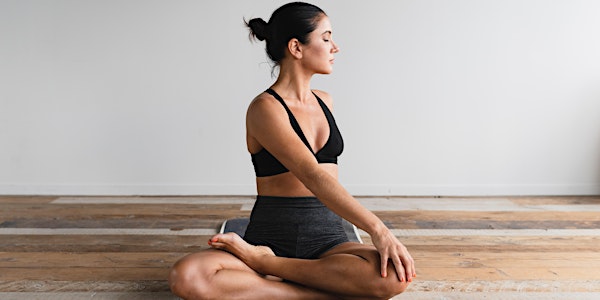 Introduction to Yoga Basics
Event Information
Location
Inner Energy Yoga & Wellness Studio
2609 Fenton Road
Ottawa, ON K1T 3T8
Canada
Have you heard of the many benefits of yoga, but feel a bit reluctant to try?
About this event
Perhaps you're new to yoga, and you've got some questions on how to get the most out of your practice. Or perhaps you're one of many people who hesitate to try yoga because you don't think you've got the right body or that you're not flexible enough.
There is a growing body of research supporting the physical and mental health benefits of yoga. Modern science is now able to show and measure what yogis have known for thousands of years: A genuine yoga practice helps to reduce stress, manage chronic pain, anxiety, depression; it can help in the process of trauma recovery and so much more.
Join Christine and Sofie for a 2-hr Introduction to Yoga Basics workshop where you'll get the opportunity to:
- Hear about some of the most common myths and frequently asked questions about yoga
- Learn foundational poses and get individualized recommendations to help you get the most benefits out of your practice (and avoid injury!)
- Learn about the practical applications of yoga off the mat and how it works to improve mental and physical health.
- Access to yoga mats and a variety of different props to experiment with and optimize your practice.
- Enjoy the cozy studio environment, the company of like-minded people, some warm tea and snacks*!
Participants will also be eligible for an exclusive introductory offer to help kick start your practice: $59 for one month of unlimited classes at Inner Energy Yoga Studio (we have Zumba, Jindafit and Body Blast classes!)
Yoga doesn't have to be daunting. In fact, it's meant to work for everyone and anyone! Please forward your questions to info@innerenergy.net.
We're looking forward to seeing you there!
Spaces are very limited.
*Please notify of any dietary allergies and/or restrictions by email to info@innerenergy.net at least 24hrs prior to the event
*IMPORTANT: Yoga is a safe practice but not without its risks. Please consult with your doctor beforehand and notify your instructor before the class if you have any prior injuries or conditions that may be a concern.
Date and time
Location
Inner Energy Yoga & Wellness Studio
2609 Fenton Road
Ottawa, ON K1T 3T8
Canada
Refund policy