Description
Register for Circuit Stream's free online Introductory Virtual Reality Class! Learn how to create virtual reality apps using Unity. This is beginner friendly, no previous experience is required.
By the end of the Introductory VR Class, you will understand the basics of VR development. After the class, you'll get to know a community of VR enthusiasts and learn about future resources to help startup your own VR projects.
During the class, you will:
Learn how Unity is used to build augmented reality apps

Learn about all the major VR development tools

Learn about opportunities in the VR industry

Learn about future resources for creating VR apps
You'll learn:
How a VR app is built from scratch in Unity

How to use tools from SteamVR

How to use Unity to begin creating VR apps of your own
You'll leave with:
A basic understanding of how to use Unity to create your own projects

A network of friends and colleagues who are passionate about virual reality


Sponsorship Partners:




Circuit Stream VR Instructors: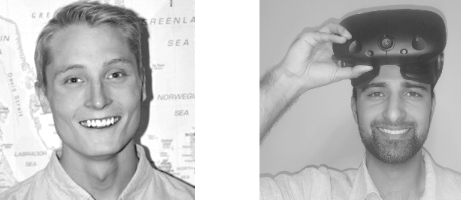 Lou Pushelberg and Usman Mir have a combined 15+ years of experience building VR and AR software and applications in Unity. They've worked on professional projects that include commercial releases for large enterprise companies, VR/AR studios, and independent contracts as well as self-publishing original content on the App Store.


Testimonials for Circuit Stream Courses:
"With no coding experience, Circuit Stream kickstarted my path in VR development." – Arush, Chemical Engineer – Toronto
"I learned to create apps for the HTC Vive while making some great connections to the VR industry. I feel confident in becoming a VR developer now." – Maria, Graphic Designer – Toronto
"Gave me hands on experience with Unity, which I had no prior experience with. I'm ready to start making my own VR games!" – Eric, Android Developer – Vancouver
Circuit Stream VR/AR

Courses:

Circuit Stream teaches online courses for creating virtual reality and augmented reality apps. Learn more about Circuit Stream at circuitstream.com.