About this Event
Workshop Learning Objectives: Secrets of Land Energy
Once you learn how to feel energy then you will learn how to interpret it accurately. Human beings are energy—a spiritual vibrational energy—and we all vibrate at different rates of speed and co-exist energetically at different levels. It seems that when we vibrate at a higher level we tend to be more intuitive, have more peace, manifest accurately or enjoy a higher mental clarity that just can't seem to be explained.
There are three types of energy:
People, Places, and Objects. As each Person vibrates at a different level, Places carry their own energetic imprinting, and Objects can hold their own energy.
Workshop Overview: Land Energy
Feeling the energy of Land is always exciting and it's thrilling when you can corroborate the events that historically took place on the land. We will begin the workshop at 10am at the Holiday Inn. You will learn about the different types of land energy, how land holds energy, and how the land's energy can have an effect on us. We will leave the hotel at noon and arrive at a location in or surrounding the Edmonton area.
This location that has been chosen is an unknown energetic 'hot spot'. An energetic 'hot spot' is NOT haunted! It is a physical land location that tends to be more energetically charged. You may or may not know of this spot. This location will remain unknown until the time of our departure so you cannot research or discuss it with anyone; we need to prevent as much mind influence as we can. The element of surprise is wonderful!
*Note: The purpose of taking you to a land location is so you can experience the difference between the vibrational energy of a person and an object.
If you have any questions or wish to reserve your seat directly you can contact Lorri Brewer (Workshop Facilitator) at 780-887-5080. If you book direct through Lorri you will receive a $10 Discount per ticket.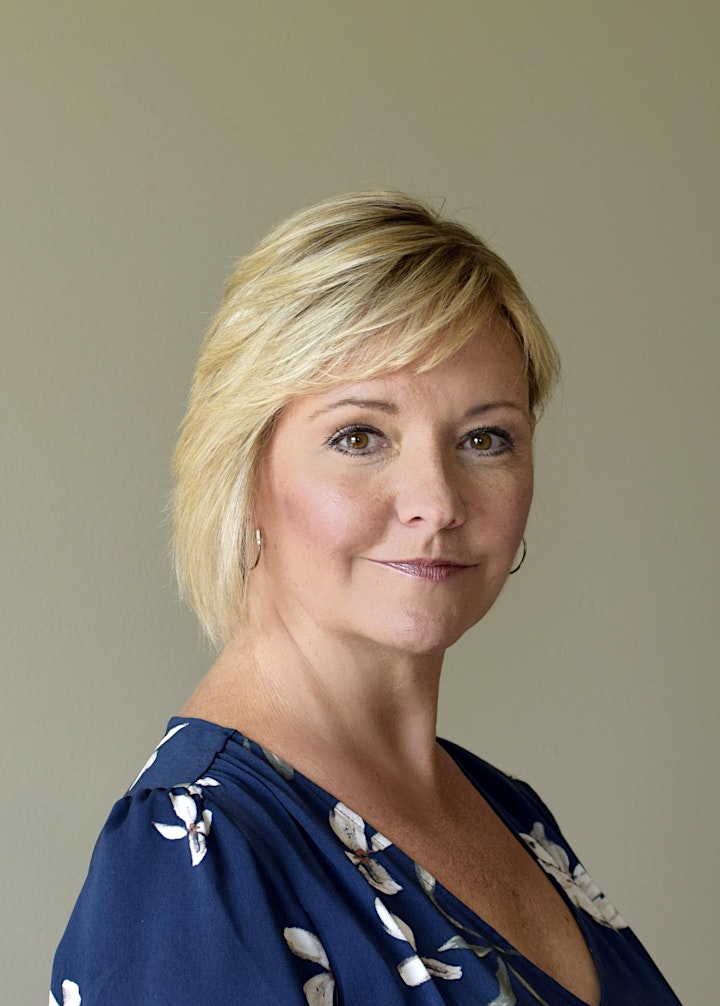 MEET THE FACILITATOR: Lorri Brewer
I have come to understand that to live in balance means that your Mind, Body, and Spirit must be in synchronicity with all other universal connections. These universal connections are our spirituality, our relationships, our health and our career & finances.
Before my near-death experience in September 2010 I did not understand what living a balanced life meant. Since 1997 I have been a very successful real estate agent practicing in all areas: Residential, Commercial, Rural Acreages, Recreational Lake Homes, and Property Management. I was also a single mom raising my young son.
In 2005 I graduated as a Broker and soon became Owner of my first real estate brokerage. My real estate career was successful, my health was great, I had a close relationship with my teenage son and I was now taking care of both my elderly parents. Although my life was very full and I worked really long hours to provide a good life for my family, I often wondered if there was more to life than working and paying bills.
On September 19, 2010 I had a near-death experience. My pre-existing, non-life threatening cardiac condition-that I had since I was sixteen-shockingly became fatal. My near-death experience crossed life's boundary and has thankfully altered my thoughts, my way of life, and the way I conduct business in my career.
I respect the fragility of life and I have come to understand that in order to live in complete balance we may have to make necessary changes. I am grateful for each moment I am given to live on this earth and I am grateful for my relationships, my health, and my career.
The traumatic event of my near-death experience was a long road of recovery and demanded that hard changes be made it also marked the publication and huge success of my first book, Heaven Time-Discovering a New Way of Life After a Near-Death Experience.
In May 2014 Heaven Time was only available at my speaking events, expos, and direct to my clients. Nevertheless Heaven Time sold out of 2,000 copies and began its second print run. Shortly after the second print run was completed, Heaven Time won Silver in the prestigious Living Now Book Award in the Metaphysical category. The award launched my speaking and workshop/seminar popularity.
In November 2015, Heaven Time was again being honored for its second literary accomplishment by USA Best Book Awards as a Finalist in New Age: Non-Fiction category. As a two-time literary award recipient this catapulted my career as a Motivational Speaker sharing my story and insights speaking regularly with hundreds of people from all walks of life.
Based on the feedback from my audiences which consisted of buyers, sellers, and real estate agents I realized there was a severe energetic need within the real estate industry. In 2013 I began creating and developing what I called Compassionate Care Real Estate Services. Compassionate Care Real Estate Services are services that take into consideration a buyer, seller, and a real estate agent's need for Mind, Body, and Soul care while doing real estate transactions.
In 2014 I launch my real estate brokerage called Infinite Realty Service. The tag line is Where Anything is Possible. My success in business, how I treat my agents and staff, relate with my clients, and interact with different organizations comes from having a different perspective. My fresh approach to problem solving, ability to transform high stress situations, and creative teaching methods empowers my agents and my clients the confidence to make healthy decisions.
On December 1st, 2019 Infinite Realty Service has launched 2 new divisions! We have just launched our For Sale By Owner private seller service called Soldplicity whose tagline is Sold Simply in Any City. If you need to sell privately this is the service for you!
The other division that I am so proud and excited to launch is a holistic approach to real estate sales. It is called Compass Holistic Realty whose tagline is Let Us Guide You Home. This division is going to offer House cleansings, crystal gridding, feng shui, reiki, workshops, and so much more! If you need to get your home sold this will get the job done!
Today conducting myself as a Real Estate Broker/Owner of Infinite Realty Service, as a Motivational Speaker, and as a Workshop Facilitator I feel blessed to be helping people understand and connect with balance so they can find a little peace in their life.
Whether you are looking for real estate assistance, need a bit of motivation and inspiration, or need advice and guidance, you have come to a safe resource. I will respect your needs, help to resolve your issues, or guide you in the right direction.
Look forward to meeting you!
Lorri Brewer