Intuitive Business Planning: A Spiritual Approach to Your Brand, Business Strategy and Marketing

Sunday, 26 November 2017 from 11:00 AM to 5:30 PM (PST)
Event Details
A one-day retreat for spiritually-inclined entrepreneurs.
Let's infuse your business with even more soul and give your spirit a voice in day-to-day operations. 
You'll leave this session with intuitive decision-making tools that you can use every day so you spend less time thinking, delaying, wondering where to begin, and more time getting the right things done. 
If you're a sensitive and soulful person, self-employment can be a scary and vulnerable space to inhabit. Sometimes it can be hard to stay grounded, stay present, and stay focused. When the world is chaotic, it makes sense that we feel off-kilter sometimes. But when it starts to affect your income, it's time for a corrective intervention! 
Let's slow down and take a sacred pause, and sit with the soul of your business for a while.
I'll guide you through creative processes and help you troubleshoot when you're not sure whether it's your fear or your higher self speaking.

Note: If you're a spiritually-inclined business coach, you'll leave with plenty of tools and exercises for supporting your clients in a soulful, intuitively guided way. Come see how I do it and pass it on.


At the end of this workshop, you'll have clarity around:
The greater purpose of your business, how it fits with your soul path, and a vision for moving forward.


Your business brand colours, mood, and identity.


Keywords and story arc for your Home Page, About Me and Offerings or your next project launch.


A 12-month editorial calendar for your marketing and business activities.



Tools to bypass your critical mind and access your creative intuition for day-to-day decision-making.
Throughout the day, you'll have multiple opportunities to experience deep trance states that unlock creativity, provide clarity and direction, and offer practical solutions. You'll discover an intuitive approach to updating your website copy or creating the sales copy for your next product or service.
BONUS: As part of your registration, you'll do my Intuitive Profile Assessment. At the event, you'll receive your customized Intuitive Profile Report and learn how your intuition expresses itself on all levels (physical, emotional, mental and spiritual) so you can leverage your dominant intuitive style for business success.


Nourishment included
Your ticket includes a healthy continental breakfast and snacks, refreshments throughout the day, and a beautiful lunch at Charlotte And The Quail (gluten-free options and wine pairings available, too!) All the nourishment you need to bring focus and energy to the deep process of bringing forth your greatest work.
This workshop is located at the Gardens of the Horticulture Centre Of The Pacific, in the Couvelier Pavilion. Think: floor to ceiling windows with post-and-beam architecture. Light and solid. Surrounded by trees and woodlands and flowers and birdsong – like drinking in a soothing tonic for your nervous system.

This is a wheelchair accesible venue.
Schedule
11:00 Arrival and Nourishment – Check-in, settle in to the space, ground and nourish your body to prepare for the day. You might enjoy some of the healthy continental baked goods or fruit provided while you visit with others in the Pavilion, or take yourself and your hot up of tea for a walk in the gardens and soak in the peacefulness of your own company. Whatever you need to really arrive and be ready to begin prompty at 11:30.
There will be comfort breaks approximately every 90 minutes during the program.
11:30 – The morning program will include guided creative meditation and intuitive copywriting exercises. By lunchtime you'll have brand identity direction and the basic narrative of your website or program.
2:00 Lunch – We'll walk over to Charlotte and the Quail where our pre-ordered lunches will be awaiting us. 
3:00 Afternoon program – The last exercise of the day will be your marketing plan/editorial calendar: you'll finish the workshop with a clear sense of the rhythm of your business in 2018.
5:30 Program complete.
...And all this wisdom will come from YOU.
This is not about formulas or sales funnels or filling your workshops. I will not spend the day lecturing you about the basics of business.
You'll spend the day in contact with yourself and like-minded entrepreneurs who are part dreamer, part doer, who want to deepen their spiritual practice and expand their contribution to the world, within the context of their business.


This is a "DO THE WORK" kind of day.
You're going to create a plan. One that comes from your soul.
You're going to practice using the tools to help you work the plan.
No circle sharing. No telling your story. Just inner attunment and space to create.
This entire day will be about you and your spirit, getting down to business, so your business really works.
No prior intuition training or experience is required.  This workshop is appropriate for all stages of business and spiritual experience. This retreat is suitable for solopreneurs and team leaders alike, whether you're building a service-based practice or product-based company.
Preparation
Bring a smart phone or camera to take pictures of your marketing calendar (you'll be using some of my materials and will want to be reminded of the visuals later on).
Wear warm layers and comfortable clothing.
Bring whatever you'll need to be comfortable laying on the floor for 30 minutes at a time (such as a yoga mat, blanket or pillow). Don't be shy about this - your comfort is absolutely necessary to the process!
NOTE: This is the only opportunity to attend this workshop for 2017/18. I will not be doing multiple events and it will not be offered in Vancouver. 
I have scheduled this workshop so Vancouver area residents can take a 9am ferry to Swartz Bay and be on the 7pm ferry home.
Victoria/Seattle Clipper ferry schedules
 I'm happy to help coordinate carpooling or ferry pick-ups for out-of-towners.
Price
Part of the challenge of hosting live events are the upfront costs and risk, which leads many hosts to push "early bird pricing". That's never really sat well with me because it favours people who already have the privilege of cash or credit to make quick purchasing decisions.
So here's my "Reasonable Pricing" approach:
$295 for early commitment (thank you!) Only 10 tickets are available at this price. This ticket price is only available until October 10. No refunds, but your ticket is transferable.
$325 regular pricing (refunds available until Nov.5)

If more than 16 people register, every participant will receive a $30 cash-back discount at the workshop. (This equals the cost of your lunch including a nice tip). Hooray!
That means that latecomers will get the early commitment pricing, and the early purchasers will get a super special bonus!
Ticket includes:
Five hours experiential instruction time and help if you're stuck.





Morning refreshments plus a three course meal at Charlotte And The Quail.





Entrance to the Gardens at the Horticulture Centre Of The Pacific to enjoy before the workshop and during lunch.





Intuitive Profile Assessment and supplies.





20% discount code for a follow up session if you'd like one-on-one help (expires March 30, 2018).




Registration closes November 15. 
Minimum 10 participants, maximum 30.
When I last ran this program in 2015, there were 40 participants in Victoria and 24 at the Vancouver event.
I expect this one to fill fairly quickly.
This presentation is led by Carmen Spagnola, a Registered Clinical Hypnotherapist, professional intuitive and spiritual mentor. Carmen is a bestselling author, international speaker and workshop leader, and the founder of The Numinous School, an online intuition development program.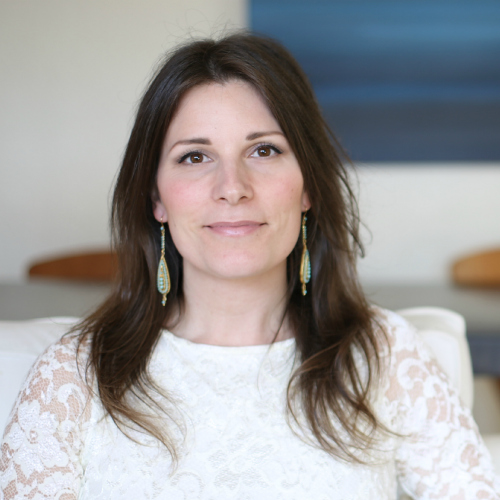 Have questions about Intuitive Business Planning: A Spiritual Approach to Your Brand, Business Strategy and Marketing?
Contact Carmen Spagnola
When & Where

The Couvelier Pavilion - The Gardens at HCP
505 Quayle Rd
Saanich, BC V8L 5M1
Canada

Sunday, 26 November 2017 from 11:00 AM to 5:30 PM (PST)
Add to my calendar
Organizer
Carmen Spagnola is a Somatic Trauma Recovery Practitioner (Dynamic Attachment Re-Patterning), Registered Clinical Hypnotherapist, Wilderness Guide, and creator of The Numinous School, an online intuition development and spiritual support program.

Her show, The Numinous Podcast, has been #1 in three categories in iTunes including "Society & Culture", "Personal Journals" and "Religion & Spirituality".