Description
Inverness County Business Dinner
The Cape Breton Partnership invites you to attend the Inverness County Business Dinner, which will be hosted by the Cape Breton Regional Enterprise Network on Friday, June 9, 2017 at the St. Mary's Parish Hall in Mabou. You are welcomed to join members of the private sector community for an evening to celebrate and support local business, foster collaboration, and engage in discussion.
The event will feature a keynote address from Tourism Nova Scotia CEO Michele Saran, as well as presentations from Parks Canada and the Cape Breton Regional Enterprise Network. A three-course meal (including salad, turkey dinner, and dessert) will be served by the local KOC, and the evening will be an opportunity for the local business community to network and explore opportunities for the year ahead.
Agenda
5:30 p.m. – 6:30 p.m. - Registration and Networking
6:30 p.m. – 6:45 p.m. - Welcome / meal service begins
6:45 p.m. - Dinner is Served
7:00 p.m. - Parks Canada Presentation
· Parks Canada Representative
7:30 p.m. - Tourism Nova Scotia Presentation
· Michele Saran - CEO, Tourism Nova Scotia
8:15 p.m. - Thank you & Wrap Up


Speaker Profiles
Keith MacDonald - President and CEO, Cape Breton Partnership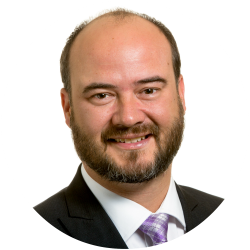 The longtime president and CEO of the Cape Breton Partnership, Keith oversees the day-to-day operations of the organization and reports to a board of 20 business and community leaders representing a broad base of industry sectors from across Cape Breton Island and the Mulgrave area. Keith, a graduate of Cape Breton University, has been working in the development field for 20 years. He began his career in 1997 as coordinator of the Mabou and Area Community Development Association. He is also a very active volunteer in the community.
Michele Saran - CEO Tourism Nova Scotia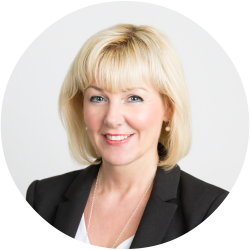 Michele became CEO of Tourism Nova Scotia in May 2016 after 17 years with Destination Canada (formerly the Canadian Tourism Commission). During her 11 years as Director of Incentive Sales Development, Michele became the organization's go-to expert for incentive travel and was instrumental in developing the Midwest U.S. corporate market for Canada.
In October 2009 Michele was promoted to Executive Director of Business Events Canada (BEC), a unit of Destination Canada. In this role she oversaw the development of a new brand and led her team in implementing a refreshed strategy that targeted priority markets for Canada's private-sector trade and investment growth. She also oversaw the expansion of BEC's target markets from a US-only focus to include the UK, Germany, France and Belgium.
Through her work at BEC, Michele helped drive international tourism to Canada while creating opportunities for private-sector growth by aligning her unit with global trade and commerce strategies.
Michele holds a Bachelor of Applied Arts in Hospitality and Tourism Management from Ryerson University in Toronto. Her background includes sales positions with Tourism Toronto, Schenker International and several major hotel chains.
Maria O'Hearn - E
xternal Relations Manager, Cape Breton Field Unit, Parks Canada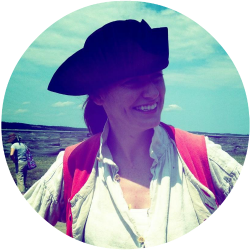 Maria moved home to Cape Breton in 2010 after nine years exploring Canada's great white north. There, she worked primarily in Iqaluit, Nunavut as the manager of communications for Indigenous Affairs and Northern Development and as press secretary for the Premier of Nunavut. Here, she is the manager of external relations for Parks Canada on Cape Breton Island. In this role, Maria has the privilege of connecting Canadians to our national historic sites and national park on Cape Breton Island through promotions, communications and partner engagement.
When she's not communicating, she is active as a volunteer with Big Brothers Big Sisters and can also be found chasing her 18 month old around answering the question "what's that" for the 11 millionth time.
For more information, contact:
Laura Jean Grant
Communications Coordinator - Cape Breton Regional Enterprise Network
laurajean@capebretonpartnership.com