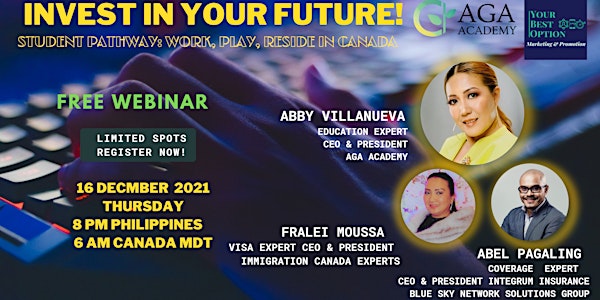 INVEST IN YOUR FUTURE! STUDENT PATHWAY: Work, Play & Reside in Canada
INVEST IN YOUR FUTURE! STUDENT PATHWAY: Work, Play & Reside in Canada
About this event
INVEST In Your FUTURE! A FREE Webinar on STUDENT PATHWAY: Work, Play and Reside in CANADA is a very informative and enlightening Webinar on how to make your goal a reality and get you to Canada!
Presented by www.aga-academy.ca Powered by https://web.facebook.com/bestoptiomarketingandpromotion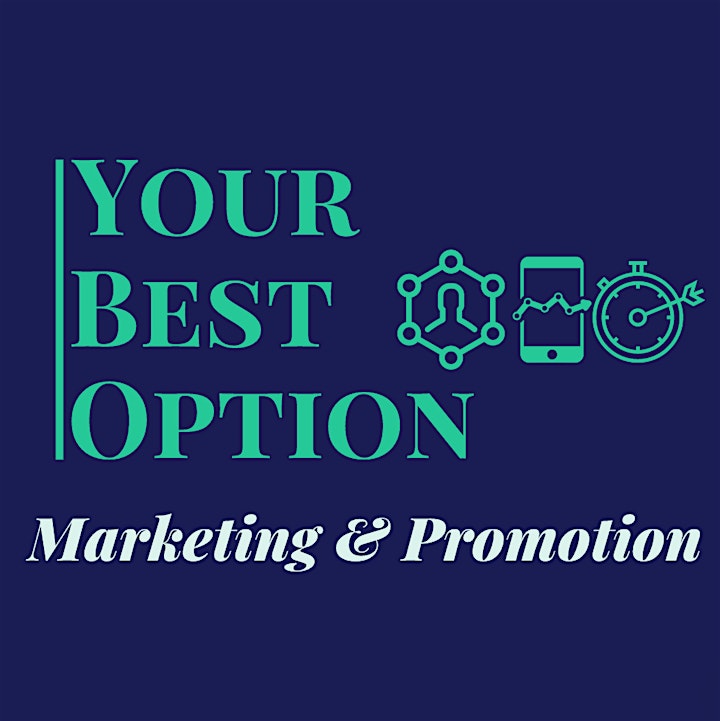 Organizer of INVEST IN YOUR FUTURE! STUDENT PATHWAY: Work, Play & Reside in Canada
Your Best Option Marketing & Promotions, Kaizen PRESS Services and Rekados (The Main Ingredient) Consultancy
Event Planner /Consultant/Advisor/Facilitator for marginalized and ethnic communities and visible minorities in Alberta
Spearheaded and initiated several projects and covered hundreds of Events in Alberta.
Wide range of experiences in Research and Development, Public Health, Menu, Food Product Development & Standardization. Performs cooking demonstrations and feeding programs, part of her social responsibility, teaching organizations and feeding coordinators in the Philippines.