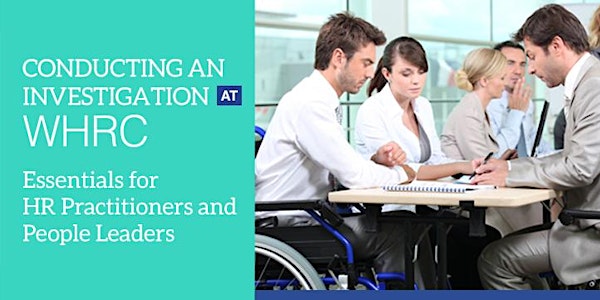 Investigations at WHRC
When and where
Location
Williams HR 11 Allstate Parkway Suite 100 Markham, ON L3R 9T8 Canada
Description
Organizations should be equipped to conduct at least some investigations internally. Many organizations aren't aware of the basics surrounding workplace investigations. Often the problem isn't that the employer hasn't conducted an investigation, but rather that the investigation was flawed, inadequate or biased. The consequences of a poorly conduced investigation may inflict more harm than good.
By understanding when and where investigations often go wrong, employers can make an informed decision regarding whether to handle the investigation in-house, or to call an expert.
WHRC's Investigations Seminar is a case study-based 1-day program in partnership with Williams HR Law designed to enhance your organizations ability to conduct effective in-house workplace investigations.
Facilitated by Laura Williams, Williams HR Law & Williams HR Consulting and Lisa McFarland, Williams HR Consulting