Invoking Venus Opening & Fashion Show

Thursday, February 7, 2013 at 7:30 PM (PST)
Event Details
This event is now sold out. However, we wil be releasing a small second block of tickets closer to the event. Tickets will be released in a first come, first served basis to those on the waitlist (signup above).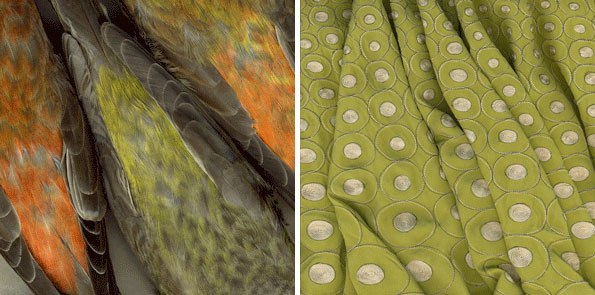 Invoking Venus: Feathers and Fashion

an exhibition of photo-based images by Catherine Stewart
and accessories from the clothing collections of Claus Jahnke and Ivan Sayers
Exhibit Opening Night & Fashion Show
Please join us for the official opening of the Invoking Venus special exhibition on  
Thursday, February 7, 2013
7:30 p.m. to 10 p.m. at the Beaty Biodiversity Museum, Djavad Mowafaghian Atrium
(Speeches and fashion show will begin promptly at 7:30 p.m. - doors open at 7:15 p.m.)

Fashion Show
A Passion for Plumage: a history of feathers in fashion
The opening event for this fascinating exhibition will begin with a fashion show featuring historical clothing and accessories from the collections of Ivan Sayers and Claus Jahnke. This show will be hosted by Ivan Sayers and will explore the history of feathers in fashion.
About
The Exhibition
February 7, 2013 - May 5, 2013
An exhibition of photo-based images by Catherine Stewart and accessories from the clothing collections of Claus Jahnke and Ivan Sayers.  Using bird specimens from the Beaty Biodiversity Museum, Vancouver-based Stewart explores the role colour, patterning and adornment play in courtship and attraction. Through the juxtaposition of images of bird plumage with images of vintage fabrics and actual feathered fashion accessories, the parallels in human and bird behaviour become apparent. The lush and sensuous images magnify details in avian plumage and vintage fabrics, revealing a multitude of rich and varied hues that combine to create the colours, textures and patterns observed when viewing birds and humans at their finest.
Biographies
Claus Jahnke
Claus Jahnke was born in Edmonton, Alberta and brought up in the Okanagan Valley of BC. He studied fashion merchandizing in Vancouver, graduating in 1982. He has collected historic clothing since he was a very young man, specializing in fashionable, occupational and recreational costume made in Germany and Austria from 1732 to the 1960's. Items from his collection have been shown at various museums, including the Museum of Vancouver, the Royal Ontario Museum in Toronto, and the Fashion Institute of Technology in New York. His most important exhibition to date, hosted by the Vancouver Holocaust Education Centre, was called "Broken Threads" and illustrated the destruction of the Jewish garment industry in Germany and Austria under fascism. Mr. Jahnke and his work were recently the subject of a photograph by the well known Canadian artist, Jeff Wall.
Ivan Sayers
Ivan Sayers was born in Cornwall, Ontario and moved to British Columbia at the age of two. He graduated in 1969 from the University of British Columbia with a degree in Classical Studies and in 1970 began his museum career as a volunteer at the Museum of Vancouver where he eventually served as Curator of History from 1976 to 1990. Mr. Sayers has collected costume since he was a teenager and now has one of the finest privately owned collections of period clothing in Canada with men's, women's, and children's clothing and accessories dating from c.1690 to the present. He has been producing lectures, exhibitions, and fashion shows on historic fashion and social history for over forty years and is a regular lecturer at most of the local universities and colleges. He has received awards from the British Columbia Fashion Designers Association and was given a lifetime achievement award by the British Columbia Museum Association in October, 2010.
Catherine M. Stewart
Originally from Windsor, Ontario, Catherine Mary Stewart has lived and worked as an artist in Vancouver for many years. She earned a BSc from the University of Toronto and a MFA from the University of British Columbia.  An early exposure to science and mathematics continues to be an influence that resurfaces in her artistic practice. Her work has won awards and been shown locally, nationally and internationally in group and solo exhibitions. Venues for solo exhibitions include the Isaac Newton Institute for Mathematical Sciences (2002) and the Glasgow Science Centre (2004). The Colour of Courtship series was shown at Murray Edwards College, University of Cambridge, UK in conjunction with the Darwin Festival (2009). Ms. Stewart's media of choice are photography and printmaking with a special interest in photo-etching which she has taught at Malaspina Printmakers in Vancouver and at print studios abroad. More about the artist and her work can be found at www.catherinestewart.net.
Parking
The nearest parking is in Health Sciences Parkade, one block south of the museum across East Mall. For more information on how to get to the museum, please click here.
 Refreshments will be provided. Catering by: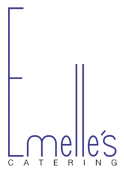 When & Where

Beaty Biodiversity Museum
2212 Main Mall
University of British Columbia
Vancouver, British Columbia V6T 1Z4
Canada

Thursday, February 7, 2013 at 7:30 PM (PST)
Add to my calendar
Organizer
Fall in love with the diversity of life as you explore 20,000 square feet of exhibits, visit our teaching lab, and stare through the jaws of the largest creature ever to live on Earth—the blue whale.

The museum puts UBC's natural history collections, with more than two million specimens, on public view for the first time. Among our treasures are a 26-metre-long blue whale skeleton suspended in the Djavad Mowafaghian Atrium, the third-largest fish collection in the nation, and myriad fossils, shells, insects, fungi, mammals, birds, reptiles, amphibians, and plants from around British Columbia and the world.

Through a combination of exhibits, hands-on activities, educators' resources, public presentations, and community and cultural engagement, we are working to increase understanding of the interconnectedness of all life on Earth. Just as important, we connect the world-renowned scientists at the adjacent Biodiversity Research Centre with the public. This unique combination of world-class, university-based research and beautiful, compelling exhibits makes the research conducted by UBC scientists more accessible and more relevant to the public.