INWED 2021: Celebrating with the 2020-21 Presidents of Engineers Canada, PEO, and OSPE
About this event
Did you know that the Presidents of Engineers Canada, Professional Engineers Ontario (PEO), and the Ontario Society of Professional Engineers (OSPE) in 2020-2021 are ALL WOMEN!!! SWE Durham, SWE Ottawa, and SWE Toronto would like to invite you to our first ever joint event, which will take place on International Women in Engineering Day (INWED), to meet with the phenomenal Jean Boudreau, Marisa Sterling, and Réjeanne Aimey. What led them to their roles of President? What are their reflections on their terms as President? What is next for them? Join us to find out!
About the Panelists: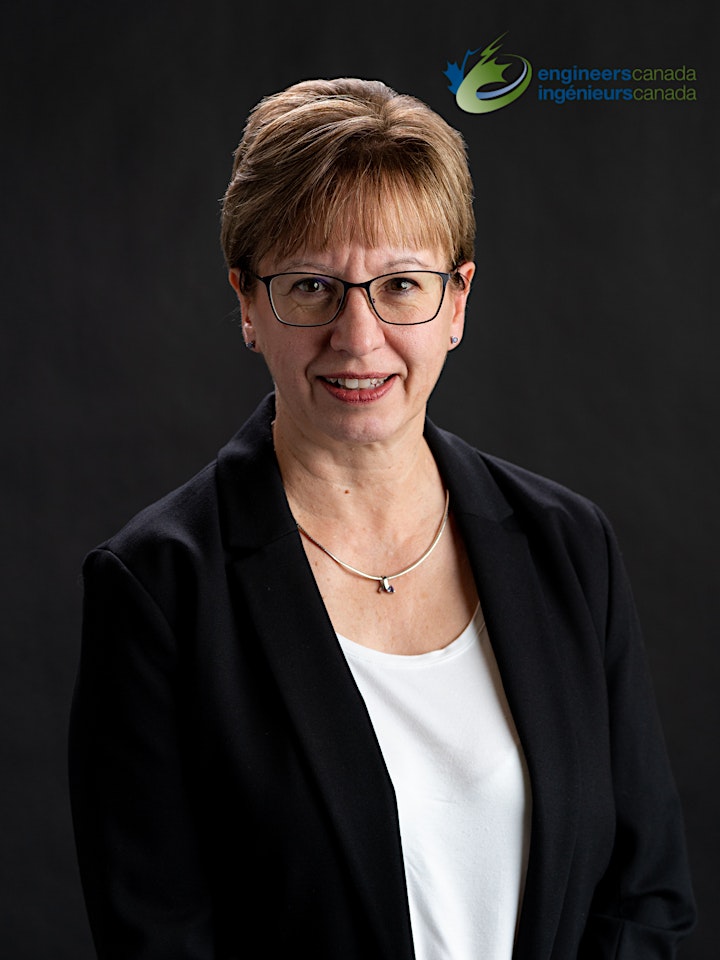 Jean Boudreau, FEC, P.Eng.
Past President of Engineers Canada
New Brunswick
Principal/Senior Transportation Engineer, GEMTEC Limited
Ms. Boudreau graduated from the University of New Brunswick with a Bachelor of Science in Civil Engineering degree. A senior engineer and principal consultant at GEMTEC Limited, she has over thirty years' experience in civil engineering, highway planning and design and civil construction projects with the largest portion of her work over the last twenty-five years comprised of highway and hydraulic structures design projects.
Ms. Boudreau has been an active volunteer in a variety of community as well as professional organizations. As the Director for Engineers Canada from New Brunswick, she is a member of the executive for the Association of Professional Engineers and Geoscientists of New Brunswick (APEGNB). She has served on the Board for GEMTEC Limited and for the Association of Consulting Engineering Companies – New Brunswick (ACEC-NB) and has twice served on the board for the New Brunswick Research and Productivity Council. She has served on APEGNB Council (2009 – 2014) including a year as president and has been serving on various APEGNB committees since 1991.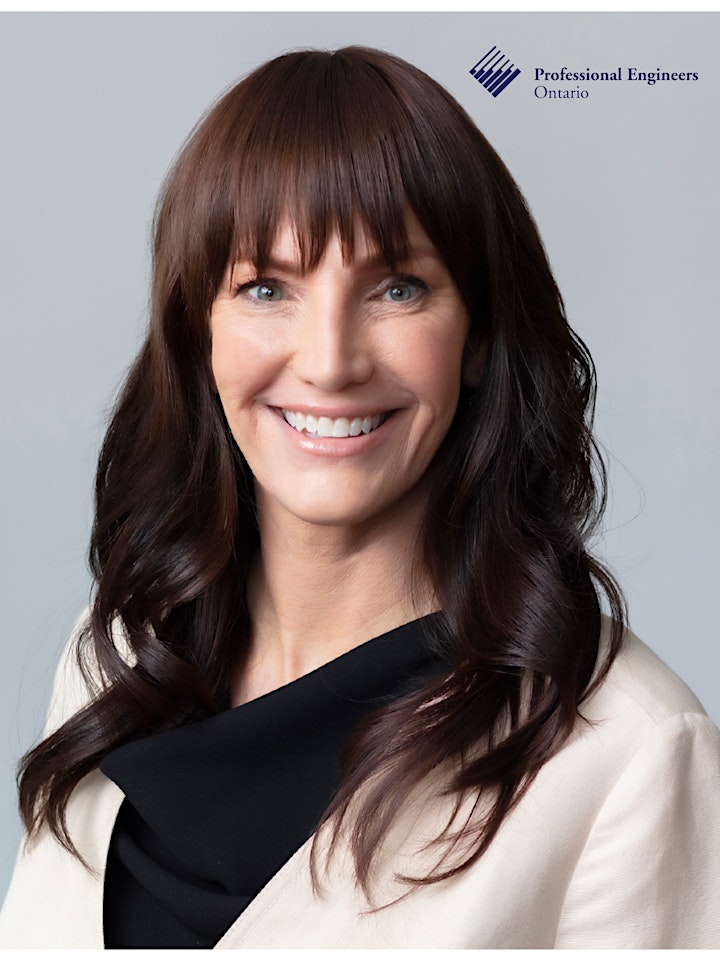 Marisa Sterling, P.Eng., FEC
Past President of Professional Engineers Ontario
Marisa Sterling is a distinguished engineer and academic administrator. She has over 20 years of experience working and volunteering in the engineering field, in both the private and public sectors. Most recently, she served as the elected vice president of PEO and is currently the assistant dean and director of diversity, inclusion and professionalism at the University of Toronto's Faculty of Applied Science and Engineering. Sterling previously worked in the consumer products industry in R&D and brand management, and for PEO as manager of enforcement and lead of the repeal of the industrial exception.
Her extensive strategic and operational stewardship has positively impacted students and engineers. Through the Ontario Professional Engineers Foundation for Education, a charity where she served as president for 8 years, she has helped develop student knowledge and skills. Sterling has also advanced EIT leadership development by helping create PEO's G. Gordon M. Sterling Engineering Intern Award, named after her late father, who was also a PEO president. With the advancements of technology, she has been championing the Engineering Change Lab to find ways to transform the engineering community to better serve the people of Ontario.
A chemical engineer from the University of Toronto and a member of the Oxford Business Alumni Network, Sterling received the University of Toronto's Arbor Award in 2015, the Engineers Canada Meritorious Service Award for Community Service in 2016, named a Woman of Distinction by the Canadian National Exhibition Association in 2016, made a fellow of Engineers Canada in 2017 and received the Canada 150 Heritage Pin in 2018. In her spare time, she enjoys being a Warden of Camp 1 and annually obligating students and graduates who have the academic qualifications for the P.Eng. licence.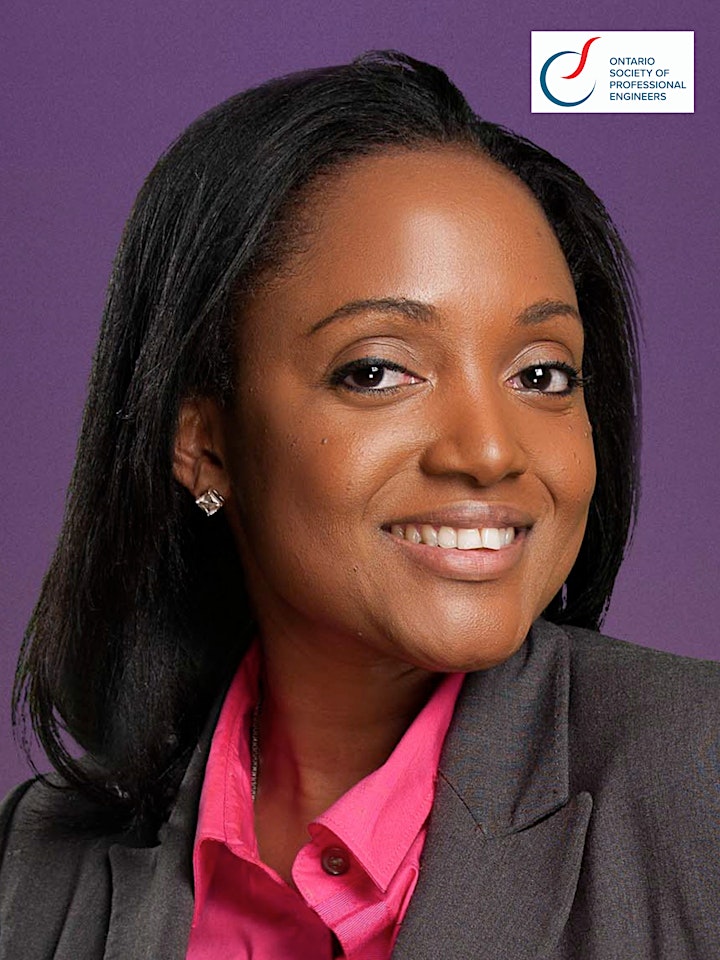 Réjeanne Aimey, P.Eng.
Past President and Chair of the Ontario Society of Professional Engineers
Réjeanne Aimey is a strong engineering leader — a licensed Professional Engineer (mechanical) with an MBA and deep experience in the automotive, nuclear, and tax consulting industries in Ontario, Canada.An innovator, mindful thought leader, and avid learner, she is skilled at design integration, manufacturing, project engineering, root cause analysis, and management. She understands the inner workings and inter-connectedness of engineered/business systems, how we (humans) interact with them, and how to best optimize them for the benefit of all. She has had the pleasure of contributing to successes at DuPont Canada, General Motors in North America, Chrysler-Fiat (now Stellantis), Atomic Energy of Canada Limited (now SNC), KPMG LLP, and now at Inmotive Inc. — developing the world's most efficient 2-speed transmission for EVs. She is a strong advocate of STE(A)M; Equity, Diversity, and Inclusion; and loves opportunities to demonstrate how the diverse constitution of people and those in the engineering profession can contribute to economic prosperity and a better society for all.She is a Past President of the Ontario Society of Professional Engineers (OSPE), OSPE's current representative at the Canadian National Exhibition Association, and has served as OSPE's Treasurer. She is also a founding director at the newly formed (2020) Black Engineers of Canada — a federal corporation formed to elevate the experiences of Black engineering graduates in Canada.
Réjeanne is an alumnus of the University of Western Ontario, and is always open to exploring opportunities that impact societies the world over. Réjeanne's goal is to increase her visibility in the hope that it will encourage others to excel, to foster STE(A)M learning, and to advocate for a diverse and inclusive engineering profession in Ontario.
Agenda
6:30 - 6:35 Opening Remarks and Land Acknowledgement
6:35 - 6:40 Panelists' Introductions
6:40 - 7:25 Panel Discussion
7:25 - 7:40 Audience Q&A Session
7:40 - 8:00 Networking in Breakout Rooms
All Engineers, EITs, P.Geo's, professionals in engineering-related fields (yes, that includes you technicians, software folks, GIS gurus, etc!), students, and new grads are welcome. We welcome people of all genders and supporters of women in engineering fields.
This is a virtual event hosted on Zoom. A link and instructions on how to join will be sent to the email address you use to register.
Organizer of INWED 2021: Celebrating Our Engineer Leaders
The Society of Women Engineers Toronto connects and supports women engineers and engineering graduates in Toronto, enabling them to rise together as a community. Going beyond your average networking event, we encourage meaningful and engaging conversations through a series of meet-ups, speaker series, and workshops.

We are an official affiliate of the Society of Women Engineers (societyofwomenengineers.swe.org).