Description
SozenTech is proud to host CALGARY'S PREMIER iOS CODING BOOTCAMP AGAIN! Our 3-day course is focused entirely on equipping participants with tools that apply directly to professional iOS development. By the end of the 2 weekends, participants will have created a mobile app and will have an understanding of the fundamentals of iOS development. This course is for anyone interested in learning to code, communicating with a dev team, understanding how to create an MVP, gaining valuable career skills, networking, or future-proofing their skillset. NO CODING EXPERIENCE REQUIRED.
Tech is the future of enterprise and industry. As such, coding is a skill that allows entrepreneurs to better navigate the world of business. Moreover, the skills involved in coding hone and encourage critical thinking and problem-solving. Furthermore, the process of development can be transferred to other endeavors such as product creation. The bootcamp is also a great opportunity for networking and collaboration.
THE BOOTCAMP CONSISTS OF OVER 24 HOURS OF IN-CLASS INSTRUCTION
Bootcamp dates are:
Sat. December 2 (9AM-6PM)
Sun. December 8 (9AM-6PM)
Sat. December 9 (9AM-6PM)

We will cover:
Things to consider when creating a mobile app

The basics of Swift

The basics of XCode

App design

Table views

Firebase backend

Deployment
and much more!
In this Bootcamp, you will create your very own app with like-minded individuals. LET'S GET CODING!
BYOD: Bring your own Macbook, if you have one (at least OS El Capitan). Also, please have Xcode installed and updated. A limited number of MacBooks are available on a first come, first serve basis.
---
25% of bootcamp proceeds will go towards supporting SozenTech's efforts to teach mobile development to youth in India.
Register today and come make your very first... or second or third or even fourth... iOS (iPhone) app.
---
LOGISTICS:
Parking:
PAID parking is available on-site in lots 10,11, 16, and underground at MacEwan Hall.
FREE parking is available on the streets surrounding the University of Calgary and at the Brentwood LRT station.

Navigating to the Hunter Hub:
The workshop will be held at the Hunter Hub for Entrepreneurial Thinking, located in the basement of MacEwan Hall next to the Bookstore. If you take the stairs near Dairy Queen (in MacEwan Hall), you can't miss it.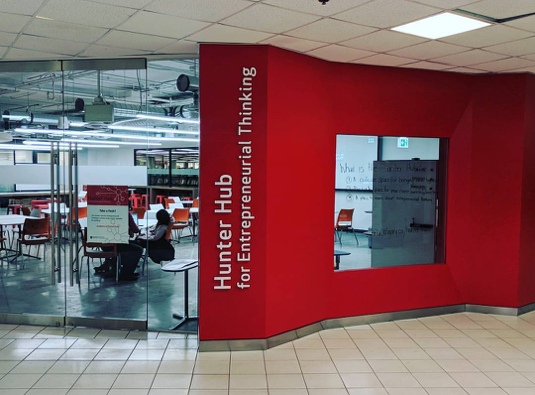 ---
Instructors:
Faraz Bhojani (Co-founder of SozenTech)
My goal is to help people get from having an app idea, to creating something tangible. Whether that be closely working with them through the design, development, and deployment process or helping them acquire the tools they need to make their dreams a reality.

I am currently guiding companies with their mobile app strategies, focussing on design and continuing through production. On my spare time, I enjoy prototyping new ideas and developing them into iOS apps.

I graduated with an Honours Bachelors of Computer Science with a concentration in Human-Computer Interaction at the University of Calgary and worked as an iOS Software Engineer at Aimsio and a Consultant at DevFacto focussed on mobile solutions.
Nageeb Damani (Co-founder of SozenTech)
Design is an important principle of innovation; investing in good design up-front can reduce the cost of development significantly. My goal is to help people understand the role that design plays in the success of an app. I work closely with business executives, entrepreneurs, and students to educate them on the process of app design. Everything from button placement to icon color selection. It all matters when your goal is an that is pixel perfect.