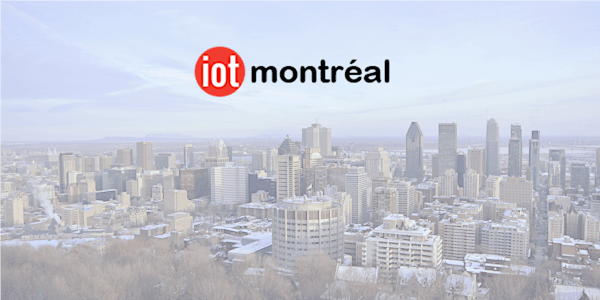 IoT Montreal Event at Notman / Événement IoT Montréal à Notman
When and where
Location
Notman House 51 Rue Sherbrooke Ouest Montréal, QC H2X 1X2 Canada
Description
IoT Montreal invites you to our next event! Presentations will start at 6:30 pm on March 20th at Notman House, and we'll have time afterwards to chat informally.
Agenda:
1. LoRaWAN and The Things Network - Teresa Hunkeler
2. Results of LoRaWAN Agricultural Field Trial - Scott Laughlin
3. Presentation of Nectar and Integration of LoRa in its Products - Xavier de Briey
The event will be on the 3rd floor at Notman House. The building entrance is through Cafe OSMO on the Clark St. side. Turn right after entering, the staircase to the 3rd floor is at the end of the hall.
_____________________________________________
IoT Montreal t'invite à notre prochain évènement! Les présentations commenceront à 18h30 le 20 Mars à la Maison Notman auxquelles se succédera ensuite une discussion informelle.
Agenda:
1. LoRaWAN et « The Things Network » - Teresa Hunkeler
2. Résultats de l'application de LoRaWAN dans un projet d'agriculture - Scott Laughlin
3. Présentation de Nectar et de l'intégration de LoRa dans ses produits - Xavier de Briey
L'évènement se déroulera au 3ème étage de la Maison Notman. L'entrée du bâtiment est au niveau du café Osmo accessible sur la rue Clark. Une fois entré, tourne à droite et continu tout droit pour accéder aux escaliers.