IPAC: MENTORS ARE THE KEY TO SUCCESS | IAPC : LES MENTORS SONT DÉTERMINANTS...
Description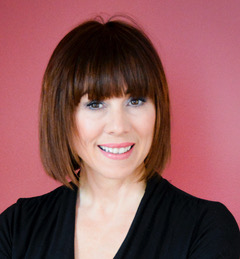 MENTORS ARE THE KEY TO SUCCESS: 7 ACTIONABLE WAYS TO ESTABLISH AND MAINTAIN A MENTOR/MENTEE RELATIONSHIP SO THAT YOU CAN LIVE YOUR BEST LIFE
Dr. Roxanne Reeves, award-winning researcher and TEDx speaker, will join us to discuss mentorship. Research tells us, 78% of executives credit mentors helping them reach their current level of success. We know instinctively how important good mentoring is, but we don't necessarily know how to access this potential.
Four decades of research reveals that the effects of mentoring can be profound and enduring; strong mentoring relationships have the capacity to transform. Why is it that this skill is not taught in school or the workplace, for that matter?
There is an art and science to mentoring that can help mentoring efforts become more effective and sustainable. This session is designed to help participants hone the art and learn the science. Participants will gain an understanding of how to access the unlimited power of mentorship and jump-start that journey. Lessons learned can be applied by both mentors and mentees.
Dr. Reeves, the Accidental Doctor, is one of less than 15 scholars whose research has been recognized by the International Mentoring Association. Passionate about life-long learning, she is also a lecturer in the Department of Leadership Studies at UNB (Renaissance College). She is a former LHTNB Fellow and a MITACS Doctoral Fellowship recipient. Dr. Reeves has extensive international experience and has worked in, for example, China, Colombia, Italy, and Japan. While living in Japan, she was president of the Cross-Cultural Exchange Association.
Twitter: DrRoxanneReeves
Hashtag: #AccidentalDoctor
Facebook Page: Dr Roxanne Reeves
Website: MNTR.space
---
LES MENTORS SONT DÉTERMINANTS POUR LA RÉUSSITE : 7 MESURES AFIN D'ÉTABLIR ET D'ENTRETENIR UNE RELATION DE MENTOR-MENTORÉ AFIN DE TIRER LE MEILLEUR DE SA VIE
Roxanne Reeves, Ph., chercheuse primée et conférencière TEDx, viendra se joindre à nous pour parler de mentorat. Selon la recherche, 78 % des cadres attribuent leur succès actuel à leurs mentors. Nous savons en notre for intérieur à quel point un bon mentorat est important, mais nous ne savons pas nécessairement comment accéder à un tel potentiel.
Quarante années de recherche révèlent que les effets du mentorat peuvent être profonds et durables; des relations de mentorat étroites ont la capacité de transformer. Alors pourquoi ne nous montre-t-on pas cette compétence à l'école ou au travail?
Il y a un art et une science du mentorat qui peuvent aider les efforts consentis à cet égard à devenir plus efficaces et plus durables. Cette séance est conçue pour aider les participants à parfaire l'art et apprendre la science. Les participants auront la possibilité de comprendre comment accéder aux pouvoir illimité du mentorat et de se lancer dans cette voie. Les mentors et les mentorés peuvent tous deux appliquer les leçons apprises.
Mme Reeves, l'Accidental Doctor, est l'un parmi moins de 15 universitaires dont les travaux de recherche ont été reconnus par l'International Mentoring Association. Passionnée au sujet de l'apprentissage continu, elle est aussi chargée de cours au Department of Leadership Studies à l'UNB (Collège Renaissance). Elle est une ancienne boursière d'Histoire du travail au Nouveau-Brunswick et récipiendaire d'une bourse de doctorat Mitacas. Mme Reeves a une vaste expérience internationale et a travaillé, par exemple, en Chine, en Colombie, en Italie et au Japon. Lors de son séjour dans ce dernier pays, elle était présidente de la Cross-Cultural Exchange Association.
Twitter : DrRoxanneReeves
Mot-clic : #AccidentalDoctor
Page Facebook : Dr Roxanne Reeves
Site Web : MNTR.space