IPAC: Most Believe in Mentorship — Most are Doing It Wrong | IAPC : La plup...
Description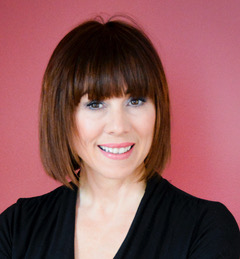 There are not enough senior women to mentor junior women. Men will be mentoring women. Mentor networks shape the course of careers by regulating access to jobs; providing coaching and sponsorship; channelling the flow of information and opportunities; and augmenting power and shaping reputations. Yet, mentorship is rare among female corporate workers and entrepreneurs. Only 27% of women have a mentor, and fewer than 1 in 10 (8%) have a sponsor.
What my research is telling me is that under current workplace norms the last century, top-down version of mentorship no longer holds. Mentorship is broken, but there is a way to hack it.
One straightforward principle has a profound effect. It is flipping the power structure from the mentor to the mentee, mentee as owner and driver - Mentee Agency. Once conferred or appropriated, it has a profound effect. It infers personal enterprise and leadership that are similarly self-directed. It is empowering. Those who gain it are liberated to pursue mentorship in a manner amplified by the mentee's clarity of purpose.
This session will help you best assess steps and measures required to build mentoring relationships of genuine worth for both mentors and mentees. This is an interactive session. You will leave with pro-tips, tools and take-a-ways.
Dr. Roxanne Reeves
Dr. Reeves has lived and worked on four continents and is an award-winning thought leader. Her energy is contagious, her stories are priceless, and she has a passion for living life full-throttle. The combinations of farm-girl grit, an elevated-risk tolerance, intellectual curiosity, and living in a political fishbowl have given her the handle, the Accidental Doctor.
Her passion lies in supporting women and leaders who want to show up bolder in their lives to ask for the things they want and need access to through the lens of mentorship and the theory of Mentee Agency. As an international speaker, Dr. Reeves is known for sharing easily implementable pro-tips for instant activation.
Dr. Reeves is passionate about using science-backed information to level up performance in business and life. As part of the WMA Wellness team, she mentors' organizations in evidence-based positive psychology workplace solutions that promotes, cultivates and validates the presence of Mental Fitness and Resiliency Practices in daily workplace routines and interactions (20,000 clients/3 languages).
---
Il n'y a pas assez de femmes expérimentées pour faire le mentorat de femmes débutantes. Les hommes feront le mentorat de femmes. Les réseaux de mentors façonnent le cours des carrières en réglementant l'accès aux emplois; en offrant un encadrement et un parrainage; en transmettant l'information et les possibilités; et en augmentant le pouvoir et en bâtissant les réputations. Il reste que le mentorat est rare parmi les femmes du monde des affaires et dans les entreprises. Seules 27 % des femmes ont un mentor et moins de 1 sur 10 (8 %) ont un parrain.
Selon les résultats de ma recherche, dans le cadre des normes actuelles en milieu de travail, la version descendante du mentorat remontant au dernier siècle ne tient plus. Le mentorat n'est plus ce qu'il était, mais il y un moyen de lui redonner ses beaux jours.
Un principe simple a un profond effet. Il s'agit de faire passer la structure du pouvoir du mentor ou mentoré, du mentoré en tant que propriétaire et conducteur : l'agence du mentoré. Lorsque cette structure a été conférée ou qu'on se l'est appropriée, elle a un effet profond. Cette structure sous-entend un sens de l'initiative et du leadership personnel qui est autodirigé de façon semblable. En plus d'être habilités, ceux qui l'acquièrent sont libres de poursuivre le mentorat de la manière amplifiée par la clarté du but du mentoré.
Cette séance vous aidera à évaluer le mieux possible les étapes et les mesures nécessaires pour établir des relations de mentorat de valeur authentique tant pour les mentors que pour les mentorés. Il s'agit d'une séance interactive. Vous en sortirez avec de petits conseils, des outils et des enseignements.
Mme Reeves, Ph. D.
Mme Reeves, Ph. D., a vécu et travaillé sur quatre continents. Elle est aussi un leader d'opinion primé. Son énergie est contagieuse et ses histoires sont inestimables. Elle a aussi une passion : la vie à fond. Prenons le cran d'une fille de la campagne, une forte tolérance au risque, la curiosité intellectuelle et la vie au vu et su de tous dans le monde politique. Tout cela lui a permis de comprendre, de devenir le médecin par accident.
Sa passion vient de l'appui des femmes et des leaders qui veulent montrer plus d'audace dans leur vie pour demander les choses qu'ils veulent et auxquelles ils ont besoin d'accéder par la perspective du mentorat et la théorie de l'agence du mentoré. Comme conférencière internationale, Mme Reeves est reconnue pour ses petits conseils faciles à mettre en œuvre qui peuvent être appliqués sur le coup.
Mme Reeves est passionnée par l'utilisation d'information fondée sur des données scientifiques pour accroître le rendement dans les affaires et la vie. Dans le cadre de l'équipe de mieux-être de WMA, elle fait du mentorat auprès d'organisations en ce qui concerne les solutions fondées sur des données probantes au travail et la psychologie positive qui encouragent, cultivent et valident la présence de pratiques en matière de forme mentale et de résilience dans les routines et les interactions courantes au travail (20 000 clients/3 langues).