IPAC NCR Holiday Party|Célébration du temps des fêtes de l'IAPC RCN
About this Event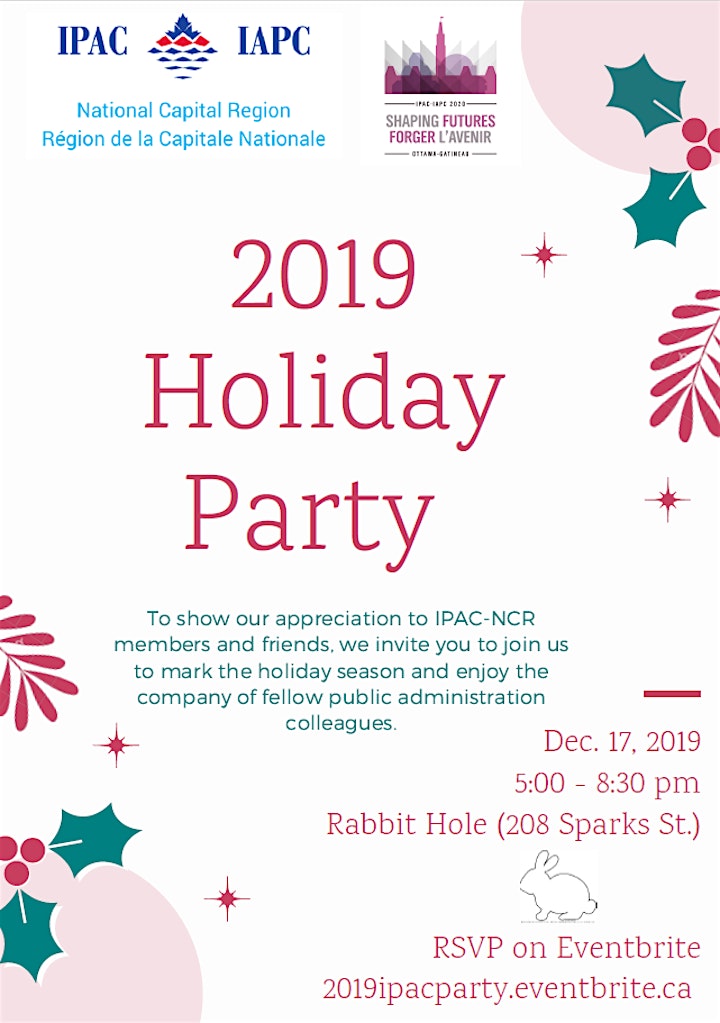 2019 HOLIDAY PARTY
To show our appreciation to IPAC NCR members and friends, we invite you to join us to mark the holiday season and enjoy the company of fellow public administration colleagues.
December 17, 2018
5:00PM – 8:30PM
Rabbit Hole, 208 Sparks St.
CÉLÉBRATION DU TEMPS DES FÊTES 2019
Afin de vous démontrer notre appréciation, membres et amis de l'IAPC, nous vous invitons à nous rejoindre pour célébrer le temps des fêtes. Vous pourrez profiter de cette occasion pour côtoyer vos collègues du secteur de l'administration publique.
Le 17 décembre 2018
17 H à 20 H 30
Rabbit Hole, 208 rue Sparks .