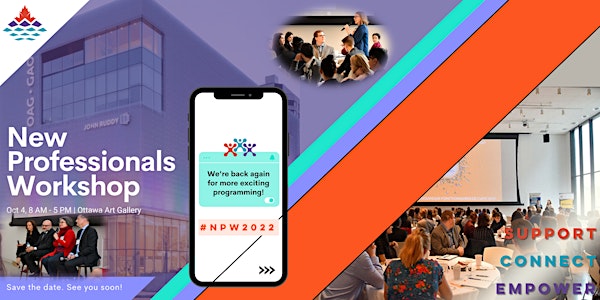 IPAC-NCR's 2022 New Professionals Workshop
We are back and waiting for you! With panels, workshops, keynote speakers, networking, career development, headshots, and resume reviews!
When and where
Location
Ottawa Art Gallery 50 Mackenzie King Bridge Ottawa, ON K1N 0C5 Canada
About this event
IPAC-NCR's NEW PROFESSIONALS WORKSHOP
WE ARE BACK! Join us for the 5th edition of IPAC-NCR's New Professionals Workshop!
Under the theme "Support, Connect, Empower", this year's workshop aims at encouraging reflection by putting a spotlight on equity, diversity, inclusion, and economic recovery.
During this one-day event dedicated to edifying panel discussions and networking, the New Professionals Workshop (NPW) will provide new professionals with an opportunity to make connections with their peers in an in-person format.
Among others, we will welcome Graham Flack, Secretary of the Treasury Board, Jean-François Tremblay, Deputy Minister of Employment and Social Development Canada, and Kelly Gillis, Deputy Minister, Infrastructure and Communities for our deputy ministers panel.
Visit our website for more details and to stay up to date with our event's latest news!
GET A FREE 1 YEAR IPAC NEW PROFESSIONAL MEMBERSHIP WITH YOUR NON-MEMBER NEW PROFESSIONAL TICKET PURCHASE!
***************************************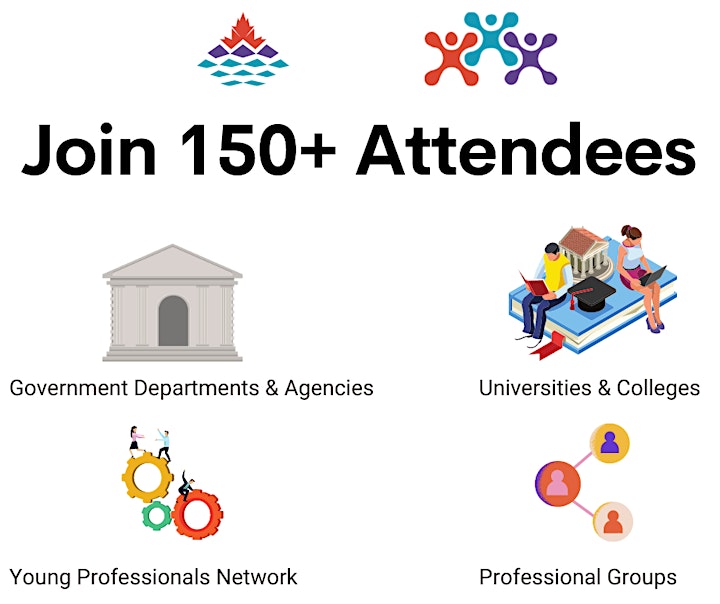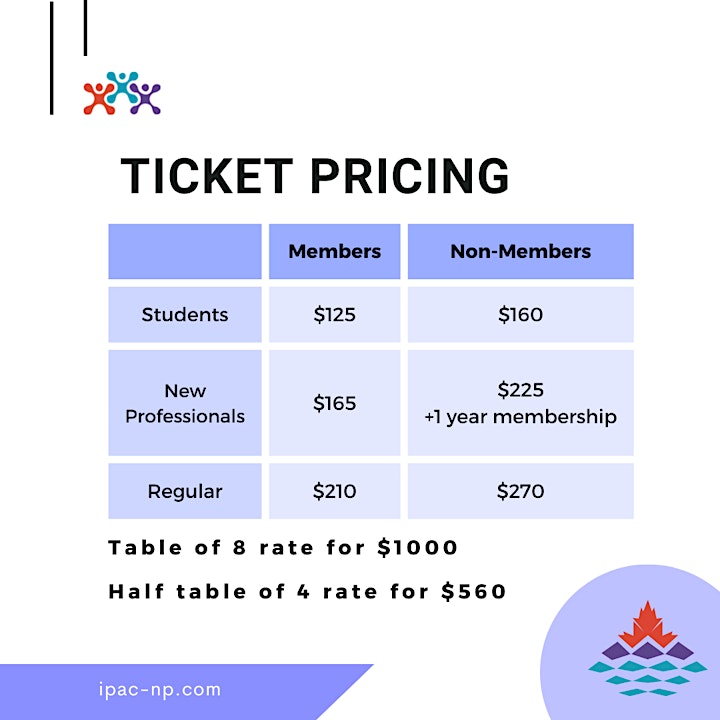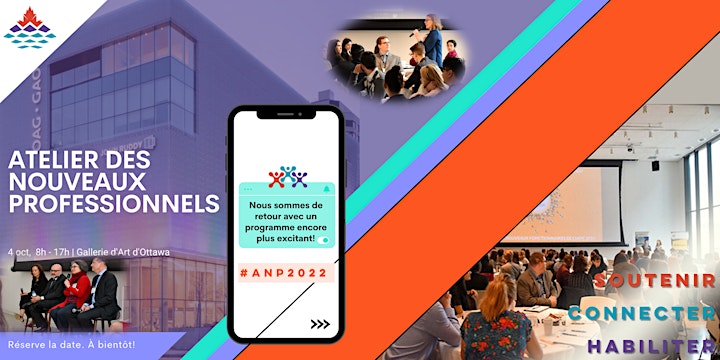 À propos de l'événement
ATELIER DES NOUVEAUX PROFESSIONNELS
NOUS SOMMES DE RETOUR! Rejoignez-nous pour la 5e édition de l'Atelier des nouveaux professionnels organisé par IAPC-RCN!
Sous le thème « Soutenir, Connecter, Habiliter », l'Atelier de cette année encouragera à la réflexion en mettant l'accent sur l'équité, la diversité, l'inclusion et la reprise économique.
Pendant une journée complète de conférences édifiantes et de réseautage, l'Atelier des nouveaux professionnels (ANP) offrira aux nouveaux professionnels l'opportunité d'établir des liens avec leurs pairs en personne.
Nous accueillerons entre autres Graham Flack, Secrétaire du Conseil du Trésor, Jean-François Tremblay, Sous-ministre à Emploi et Développement social Canada, et Kelly Gillis, Sous-ministre, Infrastructure et Collectivités lors d'une table ronde de sous-ministres.
Visitez notre site web pour plus de détails et pour rester à jour sur les dernières nouvelles de notre événement!
OBTENEZ UNE ADHÉSION NOUVEAUX PROFESSIONNEL IAPC GRATUITE D'UN AN AVEC VOTRE ACHAT DE BILLET NON-MEMBRE NOUVEAUX PROFESSIONNEL !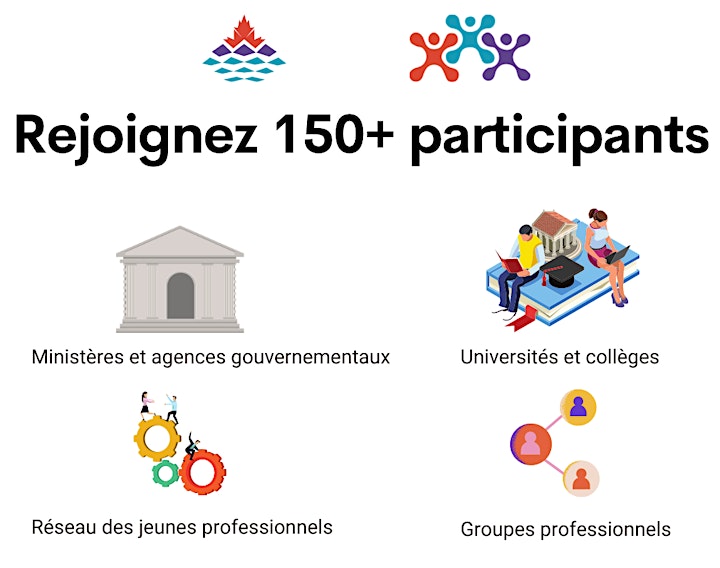 ***************************************
For a table of 8 rate of $1000 or a half table of 4 rate of $560 please check our website.
Pour un tarif pour une table de 8 places à 1 000 $ ou bien pour une demi table de 4 places à 560 $ veuillez consulter notre site Web.