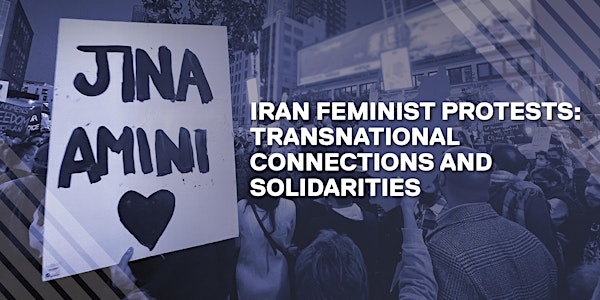 Iran feminist protests: Transnational connections and solidarities
A discussion with scholars and activists who will share their critical insights on these events through a transnational lens
About this event
Since the death of 22-year-old Mahsa Amini in Tehran on September 16, 2022, there have been mass protests in Iran led by young Iranian women and their supporters. Internationally, the support for this Iranian feminist uprising has been overwhelming both within the Iranian diaspora(s) and through regional and global socio-political movements.
Join CERC Migration for a panel that brings together scholars and activists who will share their critical insights on these events through a transnational lens. The panelists will lead a discussion around the potential for transnational solidarities and connections that are emerging between various migrant, diasporic and transnational communities mobilized by the figure of Mahsa Amini.
Chairs:
Amin Moghadam, CERC Migration, Toronto Metropolitan University
Nima Naghibi, Department of English, Toronto Metropolitan University
Speakers include:
Pouria Lotfi, Café Pamenar, Toronto
Chowra Makaremi, Tenured researcher at the National Center for Scientific Research (CNRS), Paris
Sardar Saadi, Anthropologist, University of Rojava
Dorni Sardari, Queer Feminist, Toronto
Sima Shakhsari, Associate Professor, Department of Gender, Women & Sexuality Studies, University of Minnesota
For more information, please visit the CERC Migration website.