IronKelly Fundraiser - A triathlete's race against Lung Cancer
Description
We need your help to save the life of a very special woman.
On Thursday, November 21st, 2019 friends and family are hosting a Fundraiser at The Barley Mill Pub in Penticton, BC to raise funds to get our dear loved one, Kelly Sillitti the medication she urgently needs to fight her aggressive battle with Cancer.
The medication that will give her a fighting chance to beat this is:
OSIMERTINIB and costs $10,172 a month. Sunlife has finally agreed to cover this cost of this medication for one year. They are thrilled to not have to carry that financial burden for the year, however, Kelly & Joe must continue to navigate all other aspects of this serious diagnosis such as:
- What happens if coverage ends after a year?
- What happens to coverage if employment ends?
- What happens if this drug doesn't work?
- Managing trips to the Mayo Clinic in Arizona & the Cross Cancer Institute in Edmonton (time off work, lost wages & travel expenses)
- What happens when/if side effects ground Kelly and she can't work?
- Managing $1-2000/month for Natural treatments and supplements (approved by her oncologist)
Iron Kelly - A triathlete's race against Lung Cancer
Event Details:
Location: Barley Mill Pub
Address: 2460 Skaha Lake Rd, Penticton, BC V2A 6E8
Date: Thursday, November 21st, 2019
Time: 6pm-10pm
Ticket Prices: $30
Includes: Beef or Veggie Burger with a Salad Bar & Entry for Door Prize
Details: There will be a cash bar with drink specials, music, dance floor, silent auction, 50/50 and twoonie toss and prizes.
If you cannot attend the event and you would you like to support Kelly's cause, there is also a donation option upon checkout (click on green 'tickets' button). All proceeds of your donation go directly to Kelly & Joe.
The event will hold up to 200 guests! We hope to have every seat filled for an evening all about Kelly! We have printed tickets available for drop-off and pick up as well!
If you have any questions, inquiries about printed tickets or would like to make a donation to the Silent Auction, please contact anyone from the list below:
Amber Getchell: 250.488.1502
Sara Larose: 250.328.2499
Amanda Darnley: 306.241.6501
Words from Kelly:
"I'm so scared. We're scared. Chemo didn't work. I had my first follow-up scans and it's in my liver. Prognosis, 2 years. My promise to Leo, Joe, our families and to all of you that I love and cherish: I will fight with everything I have and I will live every single day with humour, love, positivity and optimism. I believe in miracles and things we cannot understand, so I know it's possible."
- Kelly Sillitti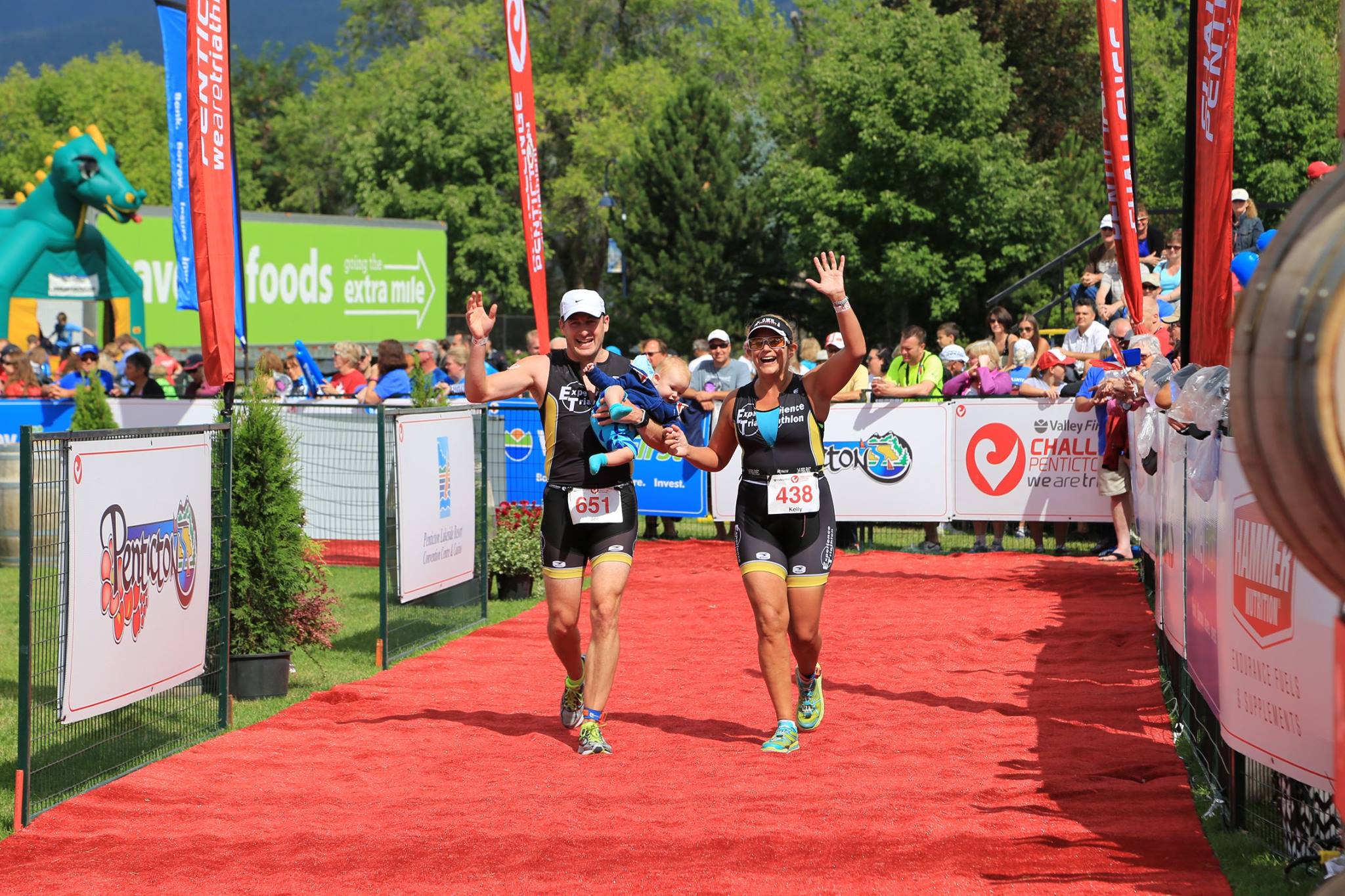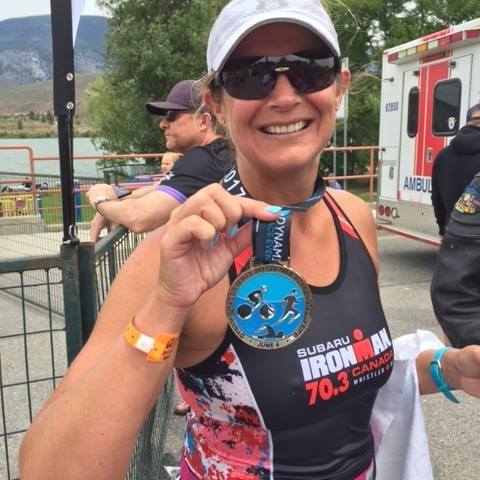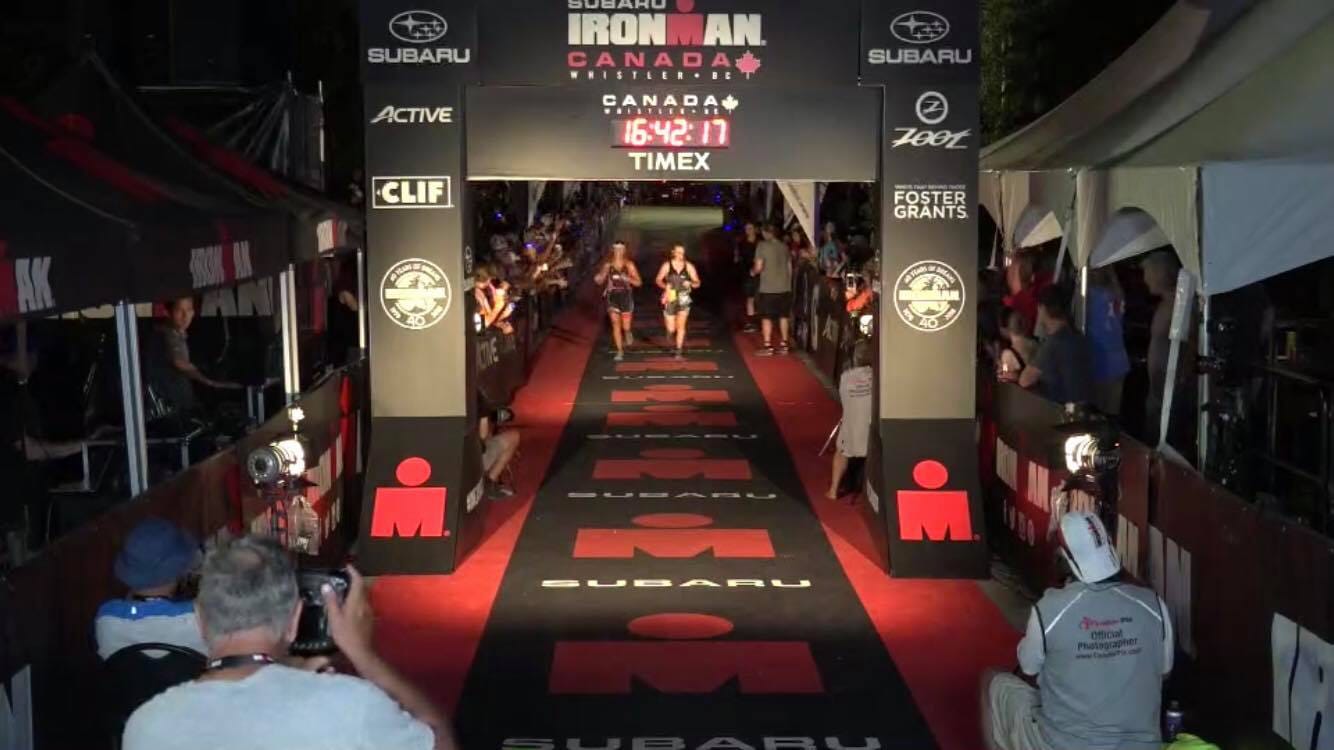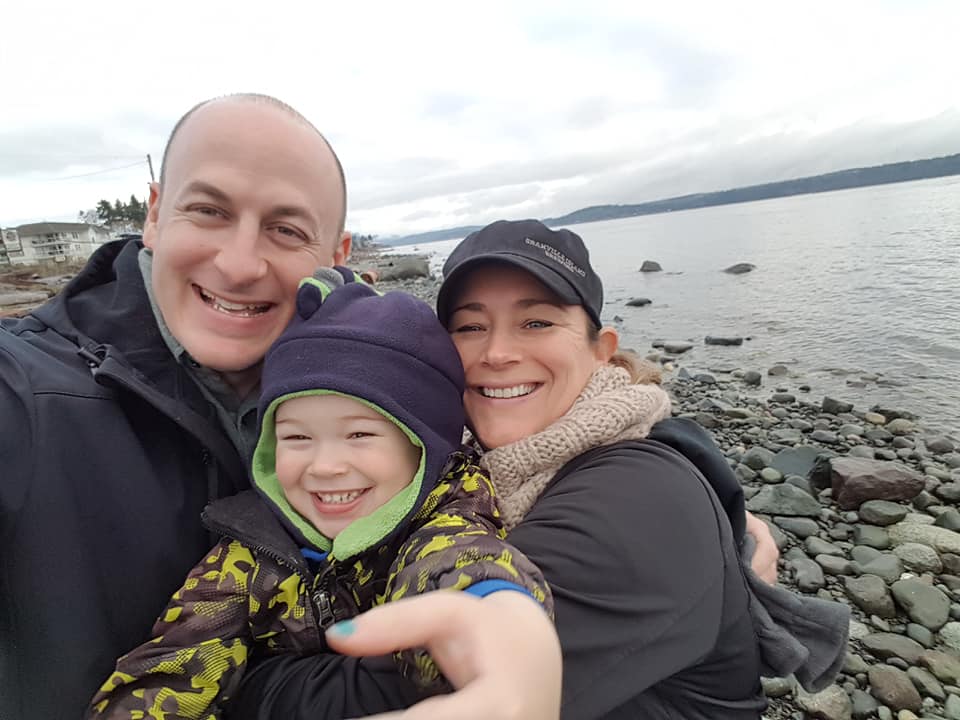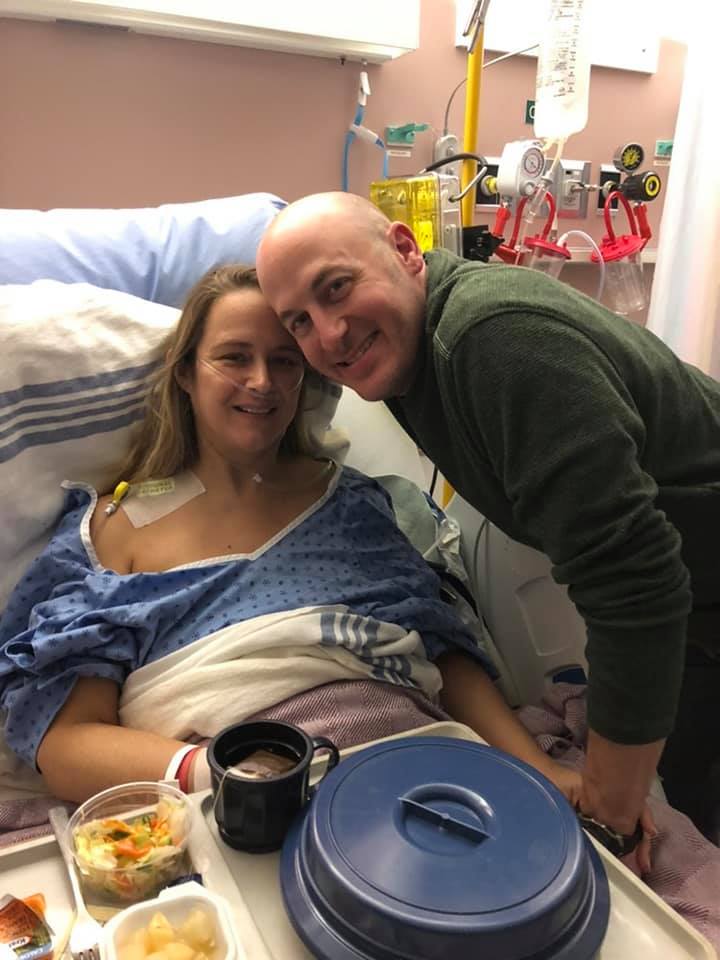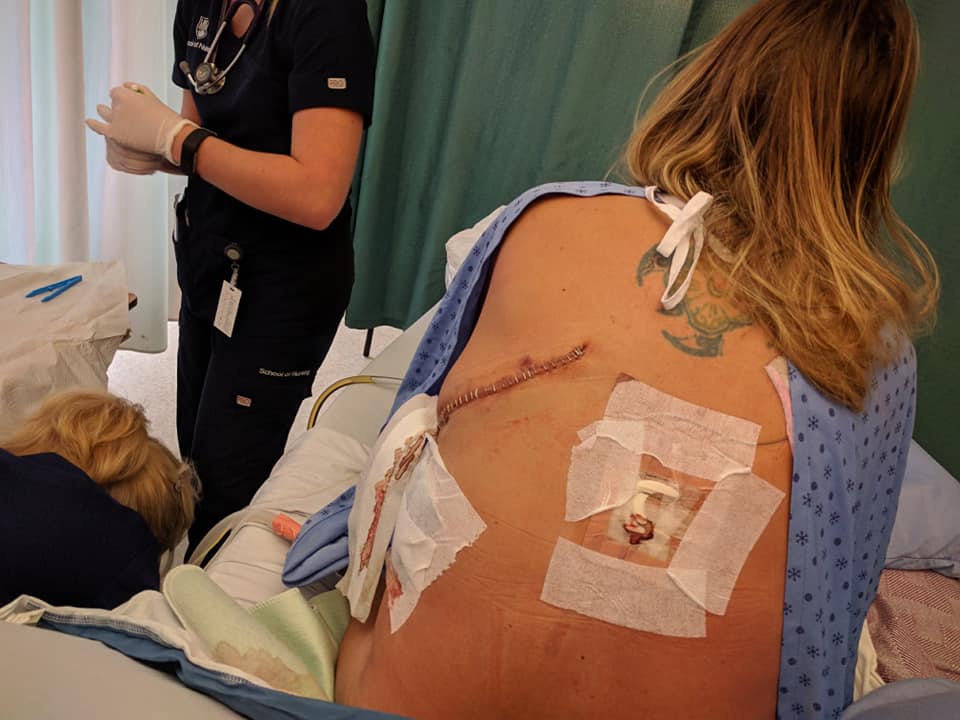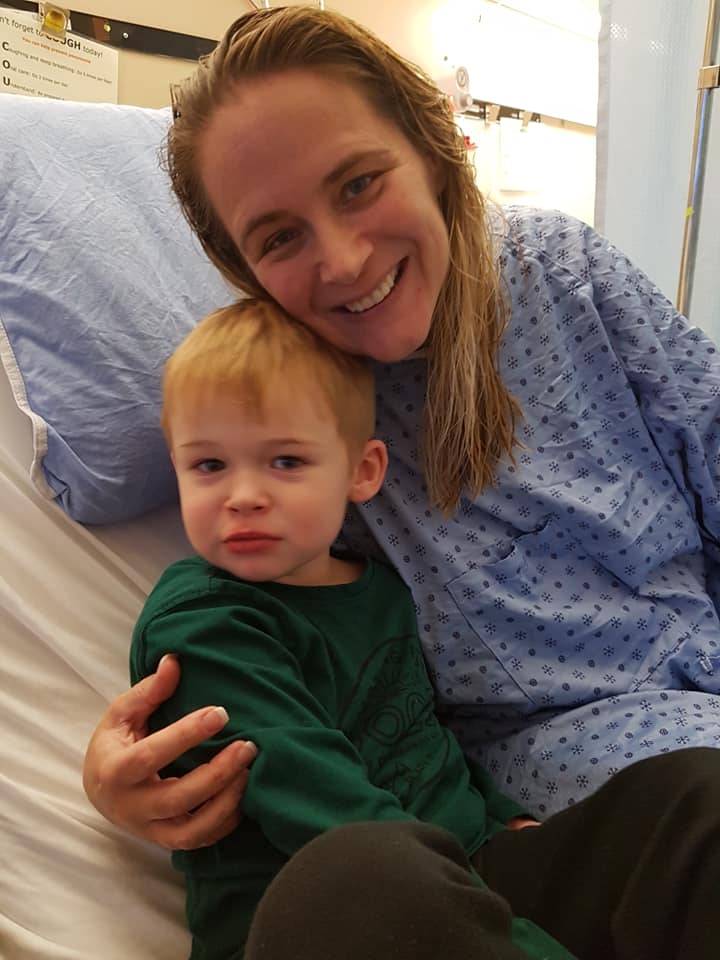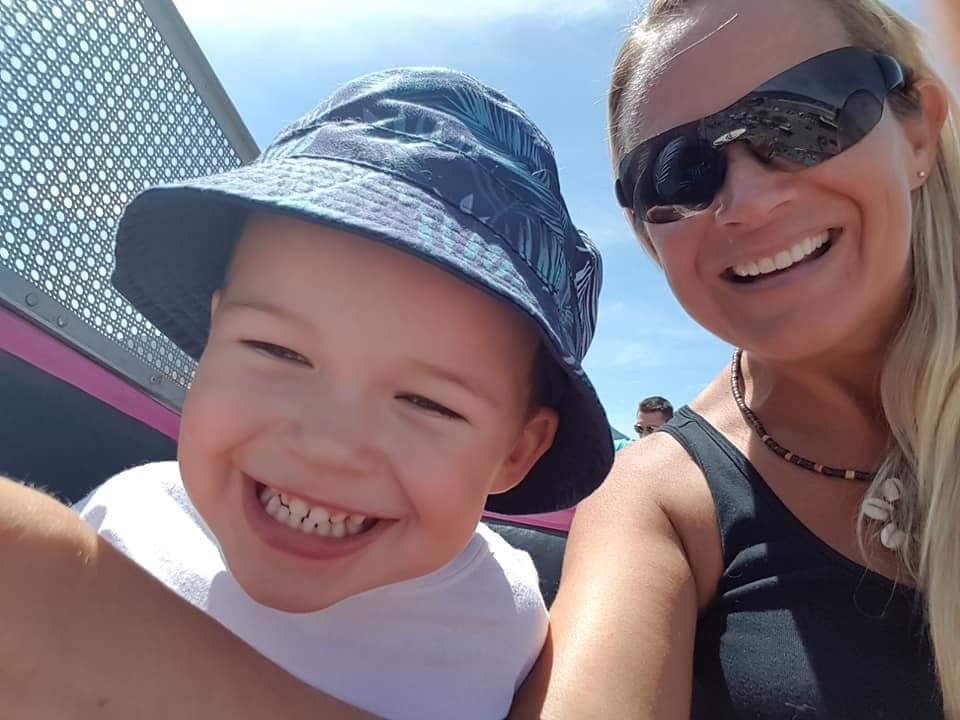 More about Kelly
Imagine competing in the world's most prestigious and rigorous Triathlon; 2.4 mile swim (3.9K), 112 mile bike (180.2K), and 26.2 mile run (42.2K) run - all in one day! What a feat right? Now imagine it again, except this time picture doing it as 44 year old Mother with a softball-sized cancerous tumour in your lung. Impossible right? Nope, Kelly Sillitti did that!
In 2018, she completed the Ironman Canada Triathlon in Whistler, BC. She finished the race without knowing she had a tumour in her lung the entire time. A couple of months after the race, Kelly was noticing unusual shortness of breath. A visit to the doctor revealed the most unbelievable news ever; it was Lung Cancer - and it was bad.
This 44-year old, life-long athlete with a 3 year-old son was told she had Lung Cancer and would need to have most of her lung removed. Kelly and her Husband Joe were shocked and scared but she tackled this challenge like any other test of her strength, endurance and spirit. She was ready to get this tumour removed, go through chemotherapy and get back to training and enjoying a full life with her family.
Things were going well, but not for long. After the surgery in January 2019 to remove 3/4 of her left lung and four rounds of intense chemotherapy, Kelly got back to running and enjoying every minute with her husband and son, Leo. Only 2 months post chemo, she completed the Penticton Peach Classic Sprint Triathlon! Not long after that came the bombshell... In October 2019, scans revealed that her cancer was back and had spread to her liver.
Kelly tackles things head on, so she asked the Oncologist what the prognosis was. All were stunned to tears to hear the Oncologist was only predicting two years of life expectancy. A glimmer of hope revealed that the Oncologist knew of a drug that could be used in the treatment of this cancer. Kelly has adenocarcinoma caused by a DNA mutation labelled EGFR exon 19.
If Kelly doesn't urgently get the medication she needs this relentless, wicked and cruel Cancer will continue to spread throughout her body, with her brain likely next.
Kelly and her Husband Joe are in contact with the Canadian representative for the Mayo Clinic in the United States, along with multiple other clinics within Canada and the US. Currently we are waiting on the release of Kelly's medical records that can be shared with these different institutions to see if there are alternative treatments recommended. If so, this would require paid review of the records, travel, and potentially short term relocation for treatment. Unfortunately there is nothing close to home that can manage any kind of second opinion or alternative diagnosis. Together we have a fighting chance to save her and give her son a mom for many years. Please help if you can. $10,172 per month is an unreasonable and hefty burden to carry for a woman who is fighting so hard to stay alive so that she can see her son grow-up.
Thank you for being here and thank you for supporting Kelly's cause. xoxo