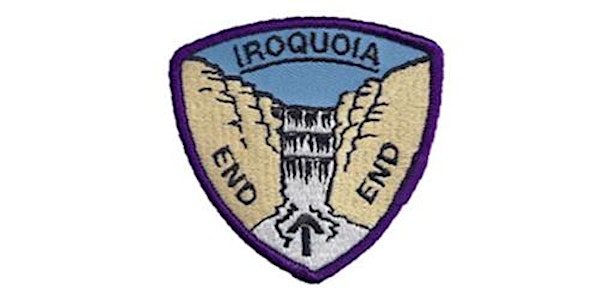 Iroquoia Bruce Trail Official 4 day End to End 2022
Iroquoia Bruce Trail Official 4 day End to End 2022
When and where
Location
Mohawk 4 Ice Centre 710 Mountain Brow Boulevard Hamilton, ON L8T 5A9 Canada
About this event
2022 Iroquoia Bruce Trail Official End to End
Participants must register in advance and pay online. 
No cash or cheques will be accepted on any day of the event. 
Tickets MUST be purchased in the name of the participant.
Check-in is at 7:00 am.  Buses depart at 7:30 am
The annual Iroquoia Club End to End consists of four hikes to complete the ~123km Iroquoia section over two weekends.
This is a challenging but richly rewarding series of hikes.
A bus will take participants to the start of each hike.  Checkpoint volunteers are stationed along the way with water and snacks. 
There is no leader - each hike will be completed independently, at your own pace.
However, you must be able to complete each day's hike by 5pm / within 9 hours. Hikers who are tracking too far behind the minimum pace will be asked to drop out prior to departing from the second last checkpoint.
Weekend 1 - Meeting location Mohawk 4 Ice Centre
710 Mountain Brow Blvd. Hamilton, ON L8T 5A9
Check-in is at 7:00 am.  Buses depart at 7:30 am.
Day 1 - Saturday, September 17 - Hike Distance: 32.5 km. (north to south)
Day 2 - Sunday, September 18 - Hike Distance: 27.2 km. (south to north)
Weekend 2 - Meeting location Mount Nemo Conservation Area (overflow parking area)
5317 Guelph Line, Milton, ON L9T 2X6
Check-in is at 7:00 am.  Buses depart at 7:30 am.
Day 3 - Saturday, September 24 - Hike Distance: 33.1 km. (south to north)
Day 4 - Sunday, September 25 - Hike Distance: 30.0 km. (north to south)
FAQs
1) How much does it cost?
BTC members: $75 for all 4 hikes
Initially, registration will be for Bruce Trail Conservancy members only. Should event capacity allow, non-member tickets will go on sale July 15 for $95.
Participants discovered to have registered with a fraudulent or expired membership number will have their registration canceled and their purchase price refunded minus any fees charged to the Iroquoia Bruce Trail Club by Eventbrite.
The fee covers the cost of transportation, entry to Mount Nemo Conservation Area for two days, water, snacks, and a Waterfall badge for those who complete all four hikes in the same weekend.
2) How do refunds work?
Sorry, there are no refunds. The hikes run rain or shine.
3) How does the event work?
Hikers will arrive in the morning and park at the designated meeting location (Mohawk Ice Centre on the first weekend and Mount Nemo on the second).  We ask that you arrive at least 30 minutes early to check in with the event volunteers.  Event buses will leave promptly at 7:30 am to take hikers to the starting point.  Hikers then follow the trail back to their vehicles. 
These are self-guided hikes. You simply follow the white blazes and other hikers in the event. There will be a "Sweep" who will be identifiable.  Do not fall behind the Sweep.
4) What should I bring with me?
There are checkpoints along the way where you can refill your water and get a snack but you should carry the following items in your pack: 
Food and water + reusable water bottle (we strongly suggest a water bladder with hose)
A reuseable mug or cup to drink sports drinks/juice should these be available at checkpoints
Small personal first aid kit
Maps for the day's hike
A plastic bag to ensure you can pack out all garbage, including organic waste & tissues used for toileting
Whistle
Foil emergency blanket
Extra socks
Rain gear
Flashlight or headlamp
Cell phone and emergency numbers (of the organizers and sweeps)
A card containing your medical information (i.e. Doctor and phone number, medications you may be taking, an emergency contact number)
5) How long will the hikes take?
Hikes may take 5-7 hours each day, depending on your hiking experience. Wear comfortable footwear as the hike covers some very rough and hilly terrain. Hiking poles are a good idea - even if you only strap them to your pack, they can be useful in an emergency.  The hike takes place 'rain or shine' - be prepared with appropriate clothing.
6) Can I bring my dog?
No, sorry - among other reasons, along many parts of the Bruce Trail, including the Iroquoia section, the trail crosses private land whose landowners do not allow dogs. (But feel free to email us a photo of your dog to brighten our day!)
4) What happens if I have to relieve myself while on this hike?
When nature calls, you will need to take care of business by briefly leaving the trail. Please do not leave tissues or toilet paper (or anything else!) on the trail when done. Please let another hiker and/or the sweep know when leaving the trail.  Should you be unable to complete the day's hike you must stop ONLY at a checkpoint where a volunteer will take you back to your vehicle.  Please no dropouts between checkpoints. 
7) How can I contact the organizer with any questions that are not covered here?
By email at christine.hanley@gmail.com