Having trouble losing weight? Always craving sweets? Learn about the connection between sugar and weight gain from a Holistic Nutritionist
About this event
Sugar hides everywhere, is addictive and leads to weight gain, mood swings and disturbed sleep. Take back control of your eating habits! Learn 5 strategies to kick sugar for good for optimal health and weight loss including:
Where sugar hides and what to watch for on a product label
What to eat to help curb cravings
When to eat for optimal blood sugar balance and fat burning
Red flags to watch out for on your body and in your blood work
Lifestyle habits that could be sabotaging your weight
Participants will receive a copy of the free 5 Day Sugar Detox Guide.
Once you register, you will be added to our email list and will receive a zoom link to the event on Sep 9/21.
Learn more about Jen Casey, Holistic Nutritionist and Weight Loss Coach at www.biteclubnutrition.ca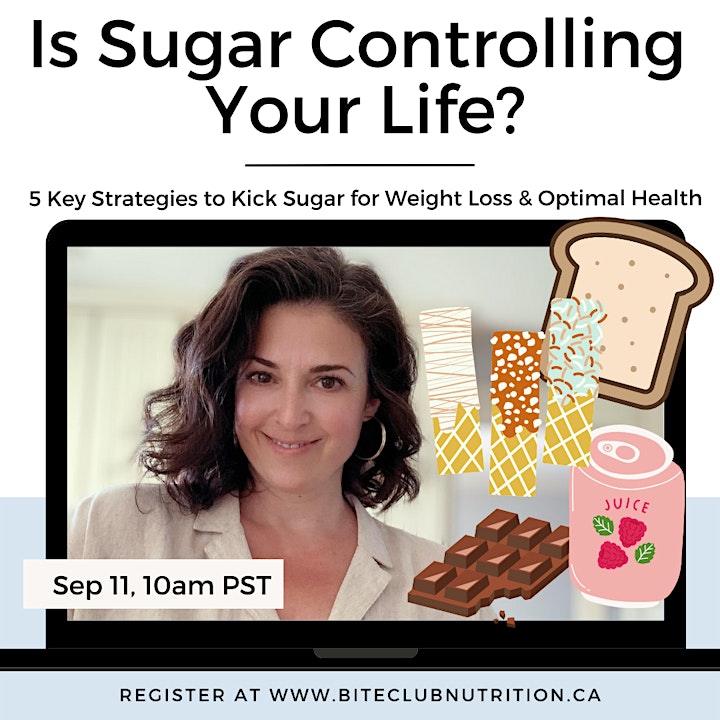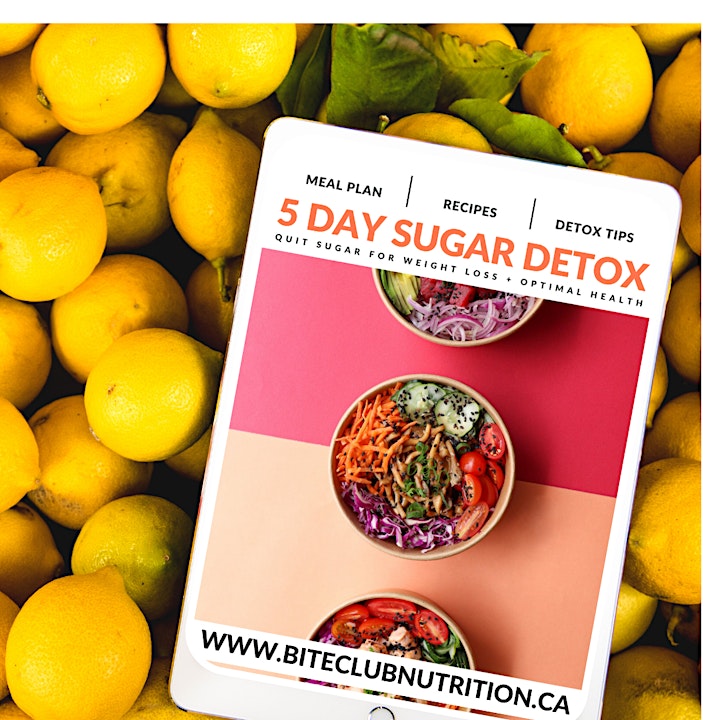 Organizer of Is Sugar Controlling Your Life and Preventing You From Losing Weight?