ISACA Edmonton's 2019 AGM & 50th Anniversary Banquet (05 Jun 2019)

Wednesday, 5 June 2019 from 5:30 PM to 9:00 PM (MDT)
Registration Information
This event is invite-only
Event Details
The Board of ISACA Edmonton Chapter proudly presents the 2019 Annual General Meeting and Anniversary banquet celebrating ISACA International's 50th and ISACA Edmonton's 25th anniversaries.
---
Please note: This is a members-only event starting promptly at 5.50 pm at the Royal Mayfair Club and not the Royal Glenora Club, venue for the monthly breakfast meetings. All attendees are expected to be seated by 5.45 pm. 
Opening Address: 
Cornell Dover, Deputy Auditor General, British Columbia and past President of ISACA Edmonton
Keynotes:
Brennan Baybeck, Chair of ISACA Board of Directors

Dale McFee, Chief of Police, Edmonton Police Service
Draw Prizes:
 As an appreciation for the support of our Edmonton membership, our Chapter will sponsor one attendee to each of two conferences; sponsorship will include conference registration, travel and accommodation.
At the anniversary event, chapter members will have the opportunity to put their name into a draw to attend ONE of the following sponsored conferences:

 GRC Conference 2019 in Ft. Lauderdale, August 12 – 14, 2019
OR:

Info Security Expo and Conference in New York, November 20 – 21, 2019
Check your availability for the conference of your choice before you submit your name for the draw at the event!
Dress Code: Business Attire 
---
Speakers' Profile: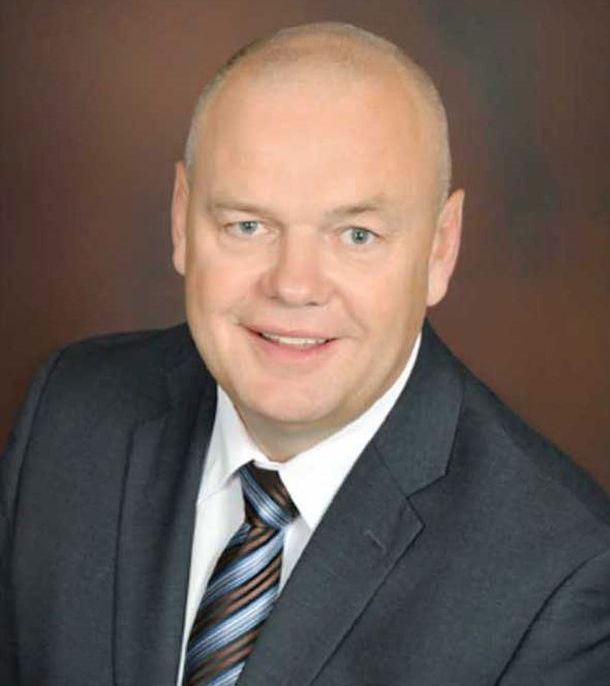 About Dale McFee
Chief McFee has an extensive background in policing, including 26 years as a police officer in Prince Albert, Saskatchewan (nine years as Chief of Police) and six years as the Deputy Minister of Corrections and Policing in the Ministry of Justice for the Saskatchewan government. 

In addition to his extensive policing background, Dale has considerable experience managing small- to mid-size businesses, and has lectured nationally and internationally on the topics of leadership and change management in private and public sector organizations.  Chief McFee speaks with first-hand knowledge and expertise about policing, community engagement, data and analytics, social finance and impact investing.  He is a former member of Entrepreneurs International and served in the capacity of moderator for groups of business leaders within Saskatchewan.
---

About Brennan Baybeck  
Brennan P. Baybeck, CISA, CISM, CRISC, CISSP, is the new Chair of ISACA Board of Directors and Vice President of security risk management for Global Customer Support Services at Oracle Corporation (USA).
He has more than 25 years of experience in IT security, governance, risk, audit and consulting, and has worked in various industries designing, implementing and operating enterprisewide programs to address global security risks. 
In his role at Oracle, Baybeck leads a global team that addresses IT security risk management for one of the largest lines of business at Oracle. He is also responsible for leading security, privacy and availability for customer-facing services, as well as Global IT's key enterprise IT services, including cloud initiatives. 
Baybeck also has been actively involved with ISACA for more than 25 years, serving many years as a chapter board leader and more than 8 years working at the international level, as chair for various working groups and as a board director.
---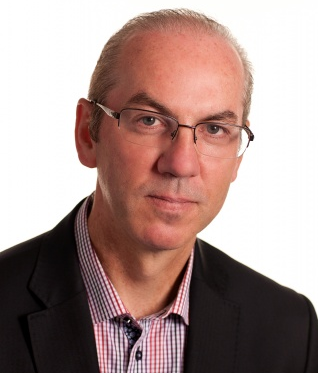 About Cornell Dover 
Cornell Dover is the Deputy Auditor General responsible for IT Audit. He is responsible for providing IT solutions that support the Office as it provides audit services to the provincial government.
Prior to joining the Office, Cornell spent 18 years with the Office of the Auditor General in Alberta, where he developed the IT audit methodology for that province. He was also the lead auditor on several IT audits, including systems development, security awareness, electronic health records, physical security, PeopleSoft implementation and business continuity planning.
Previously, Cornell was the President of ISACA Edmonton. He is currently a member of the CCOLA IT Committee and sits on the International Auditing and Assurance Standards Board's advisory panel for its Data Analytics Project.
Cornell is a Chartered Professional Accountant and holds CISA, CGEIT, CRISC and CISSP designations. He received a Silver Premier's Award of Excellence in Alberta and was in the first group of Chartered Accountants to receive the CA-IT Specialist Designation.
---
 Agenda
5:30 pm - Check-in, registrations, networking

5:50 pm - Welcome, Introductions and Announcements

6:00 pm - Annual General Meeting & Elections

6:15 pm - Dinner Banquet 
7:00 pm - Opening Address - Cornell Dover- ISACA Edmonton's 25 Years
7.15 pm - Keynote: Brennan Baybeck - ISACA's 50 Years
8.00 pm - Keynote: Chief Dale McFee - Technology Transformation at EPS

8:45 pm - Draws, wrap up, networking
Register now for this great event!
Free parking on Site.
What New: Learn more about the 2019 Vivek Dharap Scholarship