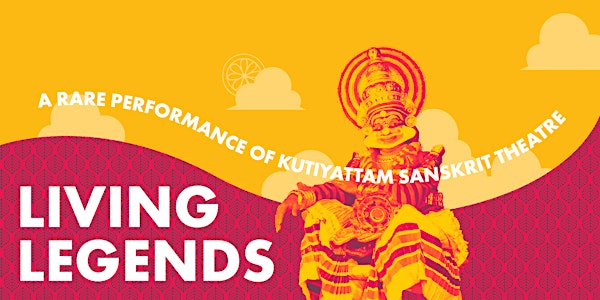 ISF2018 & WSC: Living Legends: A Performance of Kutiyattam Sanskrit Theatre
When and where
Location
Chan Centre for the Performing Arts 6265 Crescent Road Vancouver, BC V6T 1Z1 Canada
Description
Indian Summer Festival 2018 & World Sanskrit Conference

Living Legends: A rare performance of Kutiyattam Sanskrit Theatre
"…beyond anything that I can describe or paraphrase, that I carry with me still, weeks after the performance came to an end…" – David Shulman, The New York Review of Books
Kutiyattam is the oldest surviving form of ancient Sanskrit theatre. It is a visually arresting, percussion-driven dance theatre that has been performed for more than a thousand years in the temples of Kerala, the lush coastal state in southern India. Carefully preserved and passed on by communities of traditional performers for over ten centuries, Kutiyattam has been declared by UNESCO as a 'masterpiece of the oral and intangible heritage of humanity'.
The world-renowned Nepathya troupe brings this ornate and mesmerizing piece of cultural heritage to Western Canada for the first time, as part of the 17th World Sanskrit Conference, hosted by UBC Asian Studies, in collaboration with Indian Summer Festival. They will present an adaptation of Bali-vadham, a pivotal episode from the timeless Sanskrit epic Ramayana. Traditionally, this production could go on for a week or longer, but it has been adapted for the modern stage to a three-hour performance in Sanskrit with English subtitles.
All through the performance is the thundering presence of the mizhavu drums, a character in themselves, at times whispering, at times roaring, creating a sonic landscape against which the actors perform their delicate and subtle hand, face and eye gestures. This is a rare chance to witness what is perhaps the world's oldest living theatrical tradition, performed by master practitioners of the art.
Come early for an introductory talk at 7pm by Prof. Dr. Heike Oberlin (included in your ticket) on the complex techniques of this ancient theatre.
This event is presented by UBC Asian Studies as part of the World Sanskrit Conference and Indian Summer Festival with support from the Indian Council for Cultural Relations and the Consulate General of India, Vancouver, as well as UBC Faculty of Arts and SSHRC.
Full venue description and accessibility information: Chan Centre for the Performing Arts
Schedule:
4:30pm - Box Office opens
6:45pm – Doors open
7:00pm – Introductory talk
8:00pm - Performance (Three hours including 20-minute intermission)
Indian Summer Festival is made possible thanks to the wonderful support of: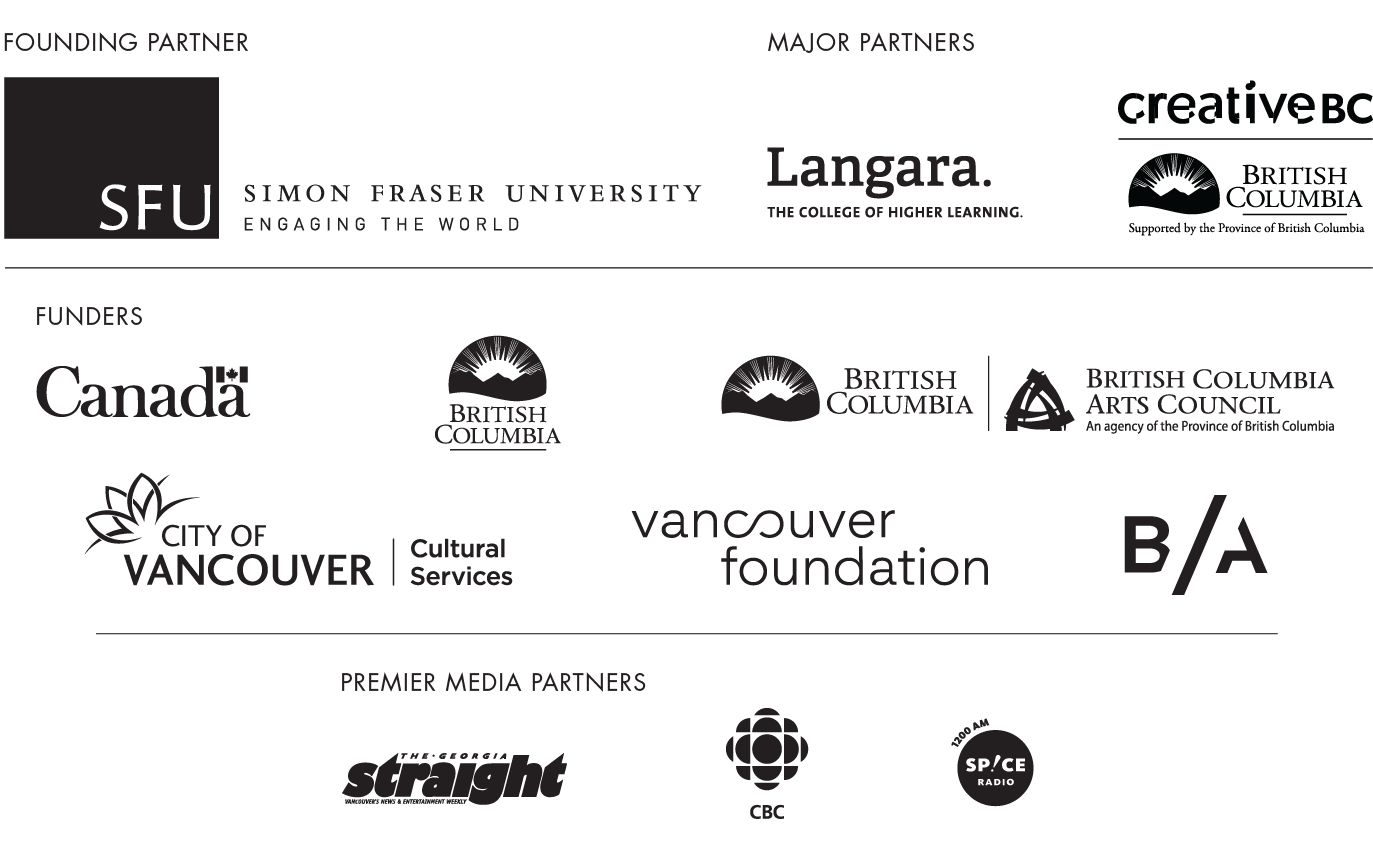 FAQs
Are there services fees on top of the ticket price?
For your convenience, our listed ticket prices include GST, service fees, and payment processing fees.
What is the accessibility of this event?

https://chancentre.com/accessibility/
Please contact engage@indiansummerfest.ca if ticket price is an obstacle (subject to availability).
ASL: There is ASL available upon request - please email engage@indiansummerfest.ca to request ASL before Friday June 22d.
Please refrain from wearing scented products while attending Indian Summer Festival events.
Mobility Access: The Chan Centre is wheelchair and scooter accessible, with ramps and elevators, and wide entrances and exits. When approaching the Chan Centre entrance from the top of the stairwell off of Main Mall, there is an elevator located near the flag pole plaza; south-west of the main doors to the Chan Centre.
The Rose Garden Parkade is has quickest and easiest parking access to the Chan Centre. There are a number of accessible parking stalls on level 5 (payment machines are located on level 3 and 5 of the parkade), and an elevator inside the Parkade.
Priority seating and early entry is available for this event.
All washrooms are accessible for wheelchairs and scooters.
Complimentary Companion Ticketing: We offer one complimentary companion ticket for those who require mobility assistance in order to attend. When purchasing tickets, please continue to "checkout" where you may select a complimentary companion.
Bathrooms: There is one single stalled, gender neutral, wheelchair accessible bathroom, located on the main floor. Multi-stall bathrooms will be gendered and trans-inclusive.
Hearing Assist: Infrared Hearing System headsets are available free of charge for the hearing impaired. For further details or to make special arrangements, please contact Carl Armstrong at the Chan Centre 604.822.2188 or carl.armstrong@ubc.ca.
Seats: The Chan Centre has cushioned, theatre style seats. There are 8 wheelchair assigned seats on the lower level, close to the front. There are an additional 4 wheelchair assigned seats in the balcony. When purchasing tickets please continue to "checkout" where you may select if you require wheelchair seating as well as up to one companion, who will be provided with a chair next to you.
Scent: While Indian Summer Festival emails all ticket holders requesting that attendees refrain from wearing scented products at all of our events, we do not enforce this policy, nor do our venues have permanent scent-free policies in place.
If you have any questions, concerns, additions or corrections regarding this information please email engage@indiansummerfest.ca

Are there ID requirements or an age limit to enter the event?
There are no age restrictions for this event. Attendees of any age require a ticket.
Is there reserved seating?
Seating is first-come first-served.
Will there be tickets available at the door?
While there may be some tickets available at the door, we recommend buying in advance as many events do sell out. The box office will open at 4:30pm the day-of the event. Tickets at the door will be $35 inclusive of all taxes and fees, available for purchase by cash or credit card while supplies last.
Will I be allowed in if I arrive late?
Latecomers will be permitted entry and seated by an usher at designated pauses in the show.
What is the refund policy for this event?
Refunds are not available for any Indian Summer Festival events.