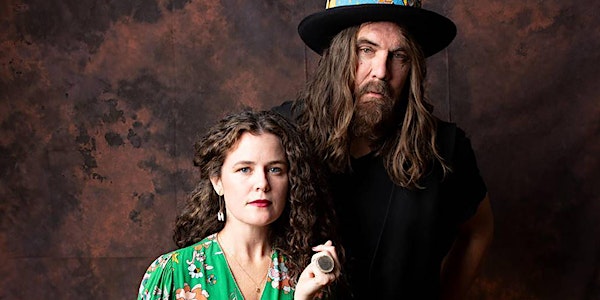 iskwē + Tom Wilson
ALL AGES
Supercrawl Presents
Supercrawl Presents iskwē + Tom Wilson — Live from Bridgeworks!
About this event
JUNO award-winning artists iskwē and Tom Wilson (Junkhouse, Lee Harvey Osmond, Blackie and the Rodeo Kings) release their new single "Blue Moon Drive" featuring trumpeter Chuck Copenace with Red Music Rising.
The song was recorded live off the floor with an incredible group of musicians from Jukasa Studios in Six Nations, ON. The magic of trumpeter Copenace sprinkling in his notes, fluttering in the air, in space, and contributing a different breath to the song was all captured in Winnipeg. The single is an incredible collaboration of not only three amazing artists, but also the celebration of four Indigenous nations uniting together to celebrate their art – iskwē (Cree, Métis), Tom (Mohawk), and Chuck (Ojibway). The collaboration began as a gig at the 2020 Indspire Awards.
"We happened to be asked to perform together at the Indspire Awards in Ottawa," Wilson shares. "We had never sung together so until we actually stepped up to the microphone and started to sing we didn't know that we had a little bit of magic going on between us."
"We are able to now share that magic with you," iskwē adds. "It is a beautiful song, and it was a nice way to find our footing with us. The song was written a while ago, and it had its home. Now it has a new home, and it feels very much like a new energy has been infused into it. This is just the beginning!"
iskwē | Instagram | Facebook | Twitter | Spotify | Apple Music
Tom Wilson | Instagram | Facebook | Twitter | Spotify | Apple Music
•
Concert will be available for ticket holders to view on demand for 48 hours post-show.