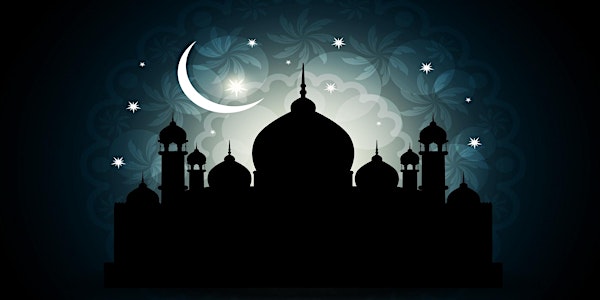 Islamophobia Awareness - Sensibilisation à l'islamophobie
This event will raise awareness about Islamophobia in Canada. / Cette session sensibilisera le public à l'islamophobie au Canada.
About this event
*This event is open to all Government of Canada employees*
This event has been organized by Renaissance, the TBS YPN, in collaboration with the Muslim Federal Employees Network (MFEN).
In commemoration of the 2017 Quebec City Mosque attack, this panel discussion will focus on raising awareness about Islamophobia in Canada and shed light on its implications for Muslim individuals and communities. The event will feature an honest discussion about the institutional and ideological challenges that currently exist pertaining to Islamophobia. Additionally, we will explore opportunities to dismantle negative stereotypes, address systemic discrimination and advance the values of an inclusive society. The event will be moderated by a member of the Muslim Federal Employees Network.
********************************************************************************************
*Cet événement est ouvert à tous les employés du gouvernement du Canada*
Cet événement a été organisé par Renaissance, le RJP du SCT, en collaboration avec le Réseau des employés fédéraux musulmanes (REFM).
En commémoration de l'attentat de 2017 à la mosquée de Québec, cette table ronde se concentrera sur la sensibilisation à l'islamophobie au Canada et mettra en lumière ses implications pour les individus et les communautés musulmanes. L'événement comprendra une discussion honnête sur les défis institutionnels et idéologiques qui existent actuellement par rapport à l'islamophobie. De plus, nous explorerons les possibilités de démanteler les stéréotypes négatifs, de lutter contre la discrimination systémique et de promouvoir les valeurs d'une société inclusive.
* Speaker Biographies *
Amira Elghawaby
Amira Elghawaby is a journalist and human rights advocate. Amira is a frequent media commentator on equity and inclusion. Amira recently joined the Canadian Race Relations Foundation where she is leading its programming and outreach. She previously spent five years promoting the civil liberties of Canadian Muslims at the National Council of Canadian Muslims. Amira was a past founding board member of the Canadian Anti-Hate Network and past board member at the Silk Road Institute. She currently serves as a Commissioner on the Public Policy Forum's Canadian Commission on Democratic Engagement. Amira is also a delegate of the 2022 Governor General's Canadian Leadership Conference.
Navaid Aziz
Imam Navaid Aziz holds an Associate's Degree in the Arabic Language and a Bachelors in Islamic Law from the Islamic University of Madinah (2008), and a certificate in Public Relations and Communications Management from Mount Royal University (2019). Since 2012, Navaid has served as an Imam at the Islamic Information Society of Calgary. He has lectured across 5 continents and over 20 countries. He is the author of Hate in Canada: A Short Guide to Far Right Movements (2022).
Awo Nuuh
A proud Muslimah, a member of the local Somali community, and a federal public servant of 14 years. She is in economist by training and has nearly 20 years of volunteer experience with the Somali youth in the areas of education, leadership and culture and identity. She is passionate about supporting Somali youth to reach their full potential and to help them navigate the challenges that come with experiencing anti-Black racism and Islamophobia. As a volunteer and a public servant, Awo has worked on diversity, equity and inclusion issues in a number of organizations.
Bochra Manaï
Bochra Manaï has been commissioner for the fight against racism and systemic discrimination since January 2021. At the City of Montreal, her mandate is to ensure the transition towards inclusion within the municipal administration. Holder of a doctorate in urban studies from INRS-UCS, a master's degree in immigration and interethnic relations and a master's degree in geography, she works in university and community circles on issues of social exclusion, racism and cohabitation in urban spaces. Author of "Les Maghrébins de Montréal" at Éditions PUM, she is the author of several books, chapters and articles, which mobilize concepts surrounding racism, inclusion and social exclusion.
********************************************************************************************
* Biographies des intervenants *
Amira Elghawaby
Amira Elghawaby est journaliste et défenseur des droits de l'homme. Amira est une commentatrice fréquente des médias sur l'équité et l'inclusion. Amira a récemment rejoint la Fondation canadienne des relations raciales, dont elle dirige la programmation et la sensibilisation. Auparavant, elle a passé cinq ans à promouvoir les libertés civiles des musulmans canadiens au Conseil national des musulmans canadiens. Amira a été membre fondateur du conseil d'administration du Canadian Anti-Hate Network et membre du conseil d'administration du Silk Road Institute. Elle est actuellement commissaire au sein de la Commission canadienne pour l'engagement démocratique du Forum des politiques publiques. Amira est également déléguée à la Conférence canadienne du Gouverneur général sur le leadership de 2022.
Navaid Aziz
L'imam Navaid Aziz est titulaire d'un diplôme d'associé en langue arabe et d'un baccalauréat en droit islamique de l'Université islamique de Médine (2008), ainsi que d'un certificat en gestion des relations publiques et des communications de l'Université Mount Royal (2019). Depuis 2012, Navaid est imam à la Société islamique d'information de Calgary. Il a donné des conférences sur les cinq continents et dans plus de 20 pays. Il est l'auteur de Hate in Canada: A Short Guide to Far Right Movements (2022).
Awo Nuuh
Une fière musulmane, membre de la communauté somalienne locale, et fonctionnaire fédérale depuis 14 ans. Économiste de formation, elle a près de 20 ans d'expérience bénévole auprès de la jeunesse somalienne dans les domaines de l'éducation, du leadership, de la culture et de l'identité. Elle se passionne pour le soutien aux jeunes Somaliens afin qu'ils atteignent leur plein potentiel et pour les aider à surmonter les difficultés liées au racisme anti-Noir et à l'islamophobie. En tant que bénévole et fonctionnaire, Awo a travaillé sur les questions de diversité, d'équité et d'inclusion dans un certain nombre d'organisations.
Bochra Manaï
Bochra Manaï est commissaire à la lutte contre le racisme et la discrimination systémique depuis janvier 2021. À la Ville de Montréal, elle a pour mandat d'assurer la transition vers l'inclusion au sein de l'administration municipale. Titulaire d'un doctorat en études urbaines de l'INRS-UCS, d'une maîtrise en immigration et relations interethniques et d'une maîtrise en géographie, elle travaille dans les milieux universitaires et communautaires sur les questions d'exclusion sociale, de racisme et de cohabitation dans les espaces urbains. Auteur de "Les Maghrébins de Montréal" aux Éditions PUM, elle est l'auteur de plusieurs livres, chapitres et articles qui mobilisent les concepts entourant le racisme, l'inclusion et l'exclusion sociale.