Island Step Invasion: Join us for a 30-minute Island style workout followed by a discussion on Wellness & Resiliency in the Black Community.
About this event

The Faculty of Applied Heath and Community Studies (FAHCS) at Sheridan College is collaborating with Island SWEAT FITNESS Inc. to present a dynamic evening that will consist of fitness while also, "Holding Space to Discuss Wellness & Resiliency within the Black Community".
Working out is one outlet that many individuals utilize to help to support individual wellness and build resiliency. This event will provide a space for individuals to engage in a beginners level Island style step fitness class, followed by an engaging discussion between panelists and participants.
EVENING AGENDA
6:30 - 7:00 Island Step Invasion Fitness Class (Click here to register)
7:00 - 8:15 Wellness & Resilience in the Black Community Discussion
8:15 - 8:30 Wrap-up and Closing
For those choosing to only attend the discussion portion of the event (although attending the fitness class is highly encouraged) there will be an email sent out 2 hours prior to the event start time including the link to Zoom.
If you're attending the Island Step Invasion class be sure to bring your flag or your rag and be READY TO FETE & CHIP DOWN DI ROAD! We having our own CARNIVAL HERE.
IF YOU MISSED REGISTATION ITS NOT TOO LATE, JOIN US USING LINK BELOW!
We are bringing CARNIVAL to you! All House is Road and it's time for the road march!
The zoom link below will be used for both events. So, whether you are joining for one portion of the evening or both you'll be able to gain access.
Topic: Island Step Invasion with Nina C. and Island SWEAT FITNESS Inc.
Time: Feb 16, 2021 06:30-8:30 PM Eastern Time (US and Canada)
Join Zoom Meeting
https://us02web.zoom.us/j/89480499551?pwd=TXBLcmNZTU1pN2N4WTd3TEZPUlRmQT09
Meeting ID: 894 8049 9551
Passcode: 640449
Once we finish our celebratory workout we will take the high energy and postive vibrations and move into the panel discussion. Our hope is that you will all stay and engage in the dialogue as there is much to learn from each other as we "Hold Space to Dicuss Wellness and Resiliency within the Black Community".
DISCUSSION PANELISTS
Nina Cooper, a member of our Sheridan College staff and our instructor for the evening, chose to launch two small businesses in the midst of the COVID19 pandemic. Although demanding at times, she uses those outlets to express her creativity, release her stress and bring joy to others. As a Certified Xtreme Hip Hop with Phil Step Instructor, Nina, is already creating a positive space that impacts the lives of those around her. She makes fitness fun! Follow Nina on Instagram @GETMADsteps or contact her via email getmadxtremefit@gmail.com
Kevin Clarke, owner of Surus Athletica, holds decades of experience in the Health and Wellness industry. As a Personal Trainer and "Physical Culture Enthusiast", Kevin focuses on a habit based personalized approach in his programming. He draws on experiences through his travels as well as his continued thirst for expanding his knowledge in this field. Kevin is certified in Kettlebell, Mace, Club, Strength and Conditioning and Mobility Assessment disciplines as well as CanfitPro. Follow Kevin on Instagram @surusathletica
Keddone Dias' commitment to building healthy communities has fuelled her passion to work in the not-for-profit sector for over 20 years. In her current role as Executive Director at LAMP Community Health Centre, Keddone leads a multi-disciplinary team in the delivery of primary health care services and health promotion programs that address the needs of the whole person. With special emphasis on areas including health equity, youth development and education, Keddone has worked to improve access to the resources needed to help communities grow and thrive. Contact Keddone via email keddoned@lampchc.org
Heather Dickenson is a Beachbody coach, healthy lifestyle influencer and blogger. Graduating from Laurentian University's Honours program in Physical Health Education (with a Minor in Biology), Heather loves to connect with others. She focusses on building healthy physical habits, creating capacity to serve and coaching people on their individual paths to a healthy lifestyle. During her own personal wellness journey, Heather found working out and meditating elevated her mind, body and spirit. Follow her on Instagram @heads75_beachbody_coach or contact her via email heads75.beachbodycoach@gmail.com
Susan Jackson is a Mental Health Advocate, CanfitPro Certified Personal Trainer, Zumba Certified and Schwinn Certified Spin instructor. She founded Island SWEAT FITNESS Inc, an online, mental health, Caribbean fitness gym in 2020. Built on the principle that positive movements create positive emotions, Island SWEAT FITNESS is an outlet for herself and others facing mental health challenges. All classes are to the sounds of the Caribbean and focus on creating an inclusive space where people of any size and fitness experience are able to move, elevate their mood, refresh their minds and release any energy that serves them "no good". As a Mental Health Advocate, Susan uses the voice and community given to her through her own fitness journey, to help empower others to use movement as a means of self-care, empowerment and as a celebration of life; and not just about weight. Follow Susan on Instagram @IslandSWEATFITNESS or contact her via email IslandSWEATFITNESS.Inc@gmail.com
The panelists will also be joined on stage with Peter Amponsah, Associate Dean of the School of Community Studies, who will host and moderate the evening discussion.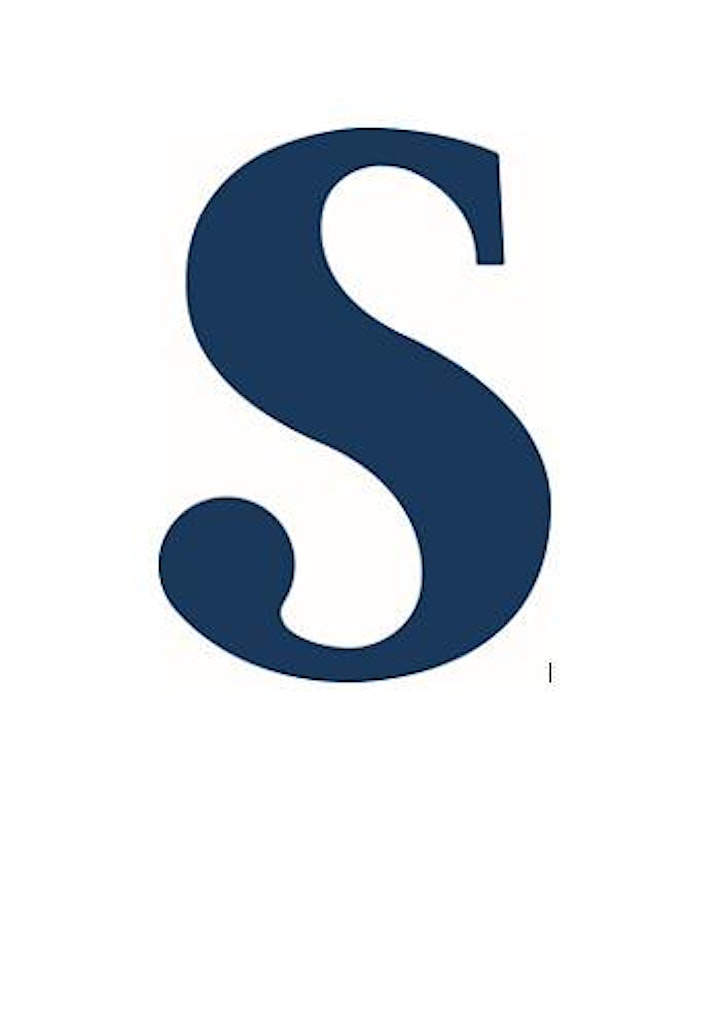 Organizer of Island Step Invasion - Wellness & Resiliency in the Black Community