Description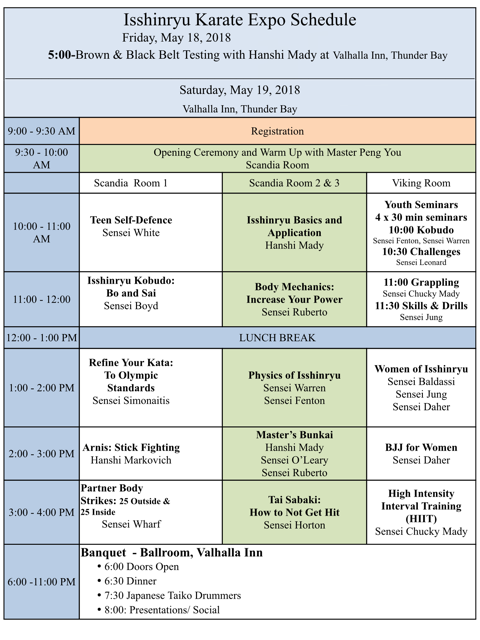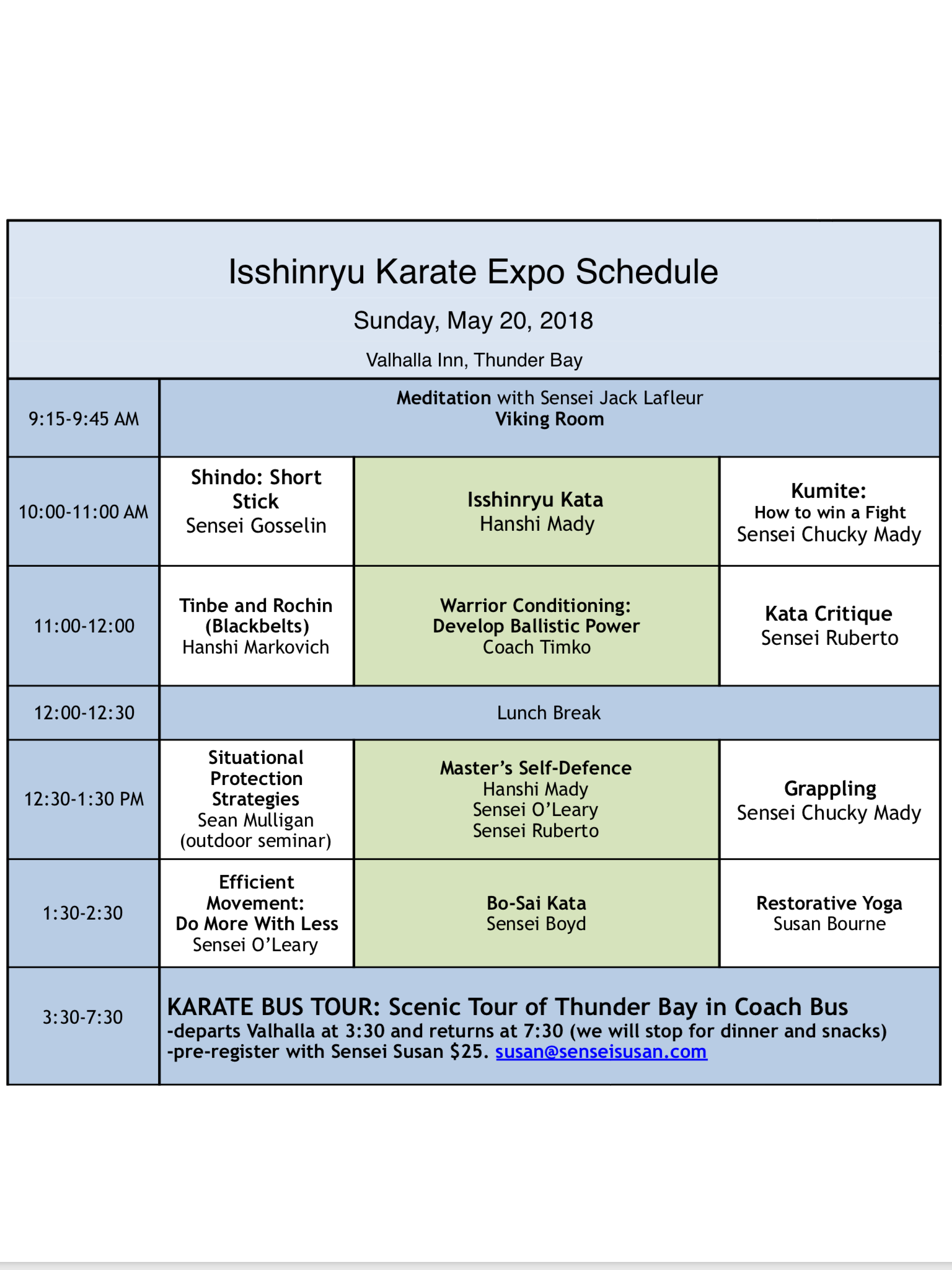 Join us for an fantastic weekend of training and friendship at the Isshinryu Karate Expo 2018 in Thunder Bay, the Martial Arts Capital of Canada. There will be over 20 seminars offered by expert instructors, Expo Banquet and Blackbelt Testing conducted by Hanshi Mady. Martial artists from Germany, Canada and USA have confirmed their attendance at this year's event.
We are pleased to announce that all seminars, testing and banquet will be held at the Valhalla Inn, an outstanding venue, especially for those travelling to the Expo. We encourage you to book your rooms as soon as possible.
Valhalla Inn 1 (800) 964-1121 Group Code: Isshinryu Karate Expo
Thrilled to confirm the following presenters, with a few more to be announced later:
Hanshi Albert Mady, Windsor
Hanshi Bob Markovich, Windsor
Sensei Charles Boyd, Calgary
Sensei Mike O'Leary, Abbotsford
Sensei Richard Ruberto, New Jersey
Sensei Candace Daher, Winnipeg
Sensei Dinah Jung, Thunder Bay
Sensei Chucky Mady, Windsor
Sensei Brent Horton, Winnipeg
Sensei Richard Wharf, Brandon
Sensei Nico Gosselin, Wado Kai Thunder Bay
Sensei David White, Kenora
Sensei Fred Simonaitis, Shotokan Thunder Bay
Master Peng You, Tai Chi Thunder Bay
Coach Kerry Timko, Thunder Bay
Yogi Susan Bourne, Thunder Bay
Sensei Trevor Warren, Thunder Bay
Sensei Mike Fenton, Thunder Bay
Sensei Tim Leonard, Ottawa
Sensei Susan Baldassi, Thunder Bay
Sensei Jack Lafleur, Ottawa
Plus a performance by the Japanese Taiko Drum Troupe at our Expo Banquet!