Description
ISSP Alberta Chapter AGM
We are organizing our inaugural Annual General Meeting on November 2nd from 5:00 to 7:00 pm at the Alastair Ross Technology Centre, Calgary. The gathering will be attended by a variety of professionals from various sectors across Alberta and provide an opportunity for networking and to learn more about ISSP. A new set of by-laws will be presented, and a new Board of Directors for the Alberta Chapter will be elected at the meeting. We look forward to seeing you there.
**If you would like to participate remotely through Skype, please email your Skype address to jennifer@sustainabilityresources.ca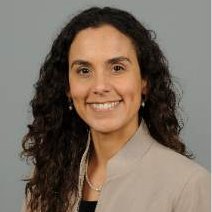 Guest Speaker: Dr. Gabriela da Costa Silva, EP Team Lead, HSSE, Strategy & Planning for Progress Energy
CALL FOR NOMINATIONS!
In building a more formal governance structure for our organization, we need to elect qualified individuals to serve on a Board of Directors for the Chapter. Please consider putting your name or that of a fellow ISSP member forward for this exceptional opportunity to help advance and give back to our profession. Any current or new member of ISSP in Alberta may nominate themselves or another member by October 21, 2017.
ISSP Alberta Chapter Seeks Nominations for its Board of Directors
Looking to get involved in an organization representing the interests of the ever growing profession of sustainability? Here is your chance! The Alberta Chapter of ISSP is a new organization in the early stages of building its governance and leadership structure. As such, it is seeking nominations for its inaugural Board of Directors. The Board will implement a new set of by-laws and continue to build the local chapter.
The Board is to be a working team that will lead the vision for ISSP Alberta, make policy decisions, and ensure that the budget, policies and program efforts are consistent with the organization's mission and goals. Board members actively advocate for ISSP and work closely together to make the ISSP Alberta Chapter a successful organization in helping to advance sustainability as standard practice at the local level. The time commitment of Board members will be about ten hours per month.
Evaluation Criteria
1) Actively involved in some aspect of sustainability and a member in good standing of ISSP.
2) Committed to ISSP's mission and purpose.
3) Breadth of understanding of sustainability, with expertise in social and/or environmental aspects.
4) Board skills (technical, financial, management).
5) Representative of membership and sustainability interests in Alberta (region and sector).
Any current or new member of ISSP Alberta may nominate themselves or another member by October 21, 2017. Nominations will then be forwarded to all members for on-line voting before or at the AGM on November 2, 2017. Nominations should include a resume and professional profile (max. 200 words), outlining motivation for serving on the Board, and be submitted to ron@sustainabilitynorth.ca .