Istanbul Principles Workshop for NGOs

Wednesday, 19 February 2014 from 5:00 PM to 9:00 PM (PST)
Event Details
BC Council for International Cooperation &
the Kamloops Global Awareness Network presents

INTRODUCTION TO THE ISTANBUL PRINCIPLES FOR DEVELOPMENT EFFECTIVENESS


Workshop Description
What is development effectiveness and why do we need it? Development effectiveness " is promoting sustainable positive change, within a democratic framework, that addresses the causes as well as the symptoms of poverty, inequality and marginalization, through the diversity and complementarity of instruments, policies and actors."  

As development organizations, we need to assess how effective we are in our work so we are able to:
analyse our current practices

move from 'aid' to 'development'

demonstrate results and

broaden our base of support.

This introductory workshop focuses on understanding the rationale for the Istanbul Principles with a closer look at two principles in particular – using a human rights based approach and developing equitable partnerships.
The workshop is 3 hours long and is designed for people who have experience as development practitioners, particularly programmers, and may also be of interest to others, such as students and individuals in international development or NGO work. There will be a complimentary light dinner provided as well.
The workshop is the beginning of a process and journey for learning. At the end of the workshop participants will have a better understanding of this framework for development effectiveness while recognizing that it is an ongoing process to follow best practices.


Workshop Goal
To introduce participants to a set of development principles developed by civil society organizations through an international consultation process aimed to improve our development effectiveness globally.


Learning Objectives
To understand the origins of and the concepts inherent in the 8 Istanbul Principles for Development Effectiveness and why they are important.



To analyse the deeper implications of:

To identify next steps for participants and the organization they represent to continue their self-directed learning through access to on-line and other resources.


Using the Human Rights Based Approach as a framework for development practice.


Developing functioning, equitable partnerships (applicable to any partnership) to implement our activities.


If time allows,

to analyse the application of other Istanbul Principles of development effectiveness identified by participants.




Workshop Methodology
The workshop will be participatory using a combination of presentation, discussion, and case study analysis. The assumption is that we all have development expertise and knowledge to share to improve our practices.


Workshop Facilitator
Rosanna Hille is a development practitioner and educator with 29 years experience supporting non-profit organizations to improve their practice in BC, Canada, and internationally. Rosanna recently completed four years on the Board of the BC Council for International Cooperation as secretary and co-chair. Rosanna has an M. Ed. in Adult Education from UBC with a focus on community development.


Links on this subject
Canadian Council for International Cooperation http://www.ccic.ca/what_we_do/osc_e.php
Open Forum on CSO Development Effectiveness
http://cso-effectiveness.org/home,091
Foreign Affairs, Trade and Development Canada
http://www.acdi-cida.gc.ca/acdi-cida/acdi-cida.nsf/eng/HEL-1118125514-P23

Note: This 3-hour workshop offered by BCCIC to the BC regions draws in part from a 3.5 day workshop developed by Canadian Council for International Development (CCIC), The Coady Institute in Nova Scotia and EQUITAS, International Center for Human Rights Education in Montreal.
When & Where

Desert Gardens Community Centre
540 Seymour St
Kamloops, BC V2C 2G8
Canada

Wednesday, 19 February 2014 from 5:00 PM to 9:00 PM (PST)
Add to my calendar
Organizer
Kamloops Global Awareness Network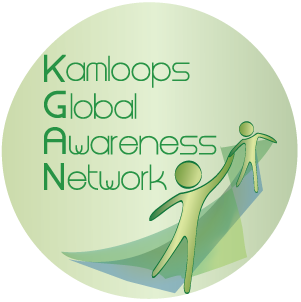 KGAN is a community network of individuals and non-governmental organizations working together to promote international development effectiveness and social justice. For more information about us or this event, please visit www.kgan.org. 

Istanbul Principles Workshop for NGOs