ISTQB® Foundation Level- Agile Tester: Knowledge for Testing in the Agile Software Development Projects
About this Event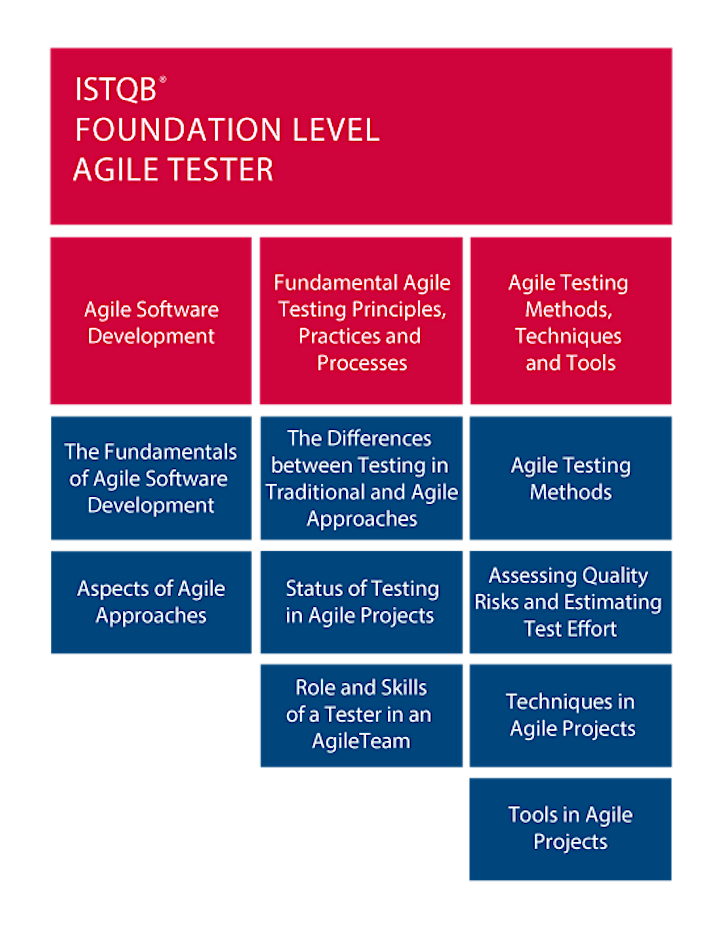 Your Benefit:
You will get introduced to the subject "Test for Agile Software Development" and you are ideally prepared for the certification test leading to the "ISTQB® Certified Tester Foundation Level- Agile Tester".
Purpose:
This course is intended for testers, test managers and test analysts who knows the basics of ISTQB® Certified Tester Foundation Level and working on agile projects. You will learn how your role is changing by using the agile approach in your project and which tasks will cease or accrue.
Furthermore, the course is also suitable for employees in agile projects (e.g. product managers or developers) who are interested in an overview from the test point of view for a more effective and efficient testing in their projects.
Content:
What changes in agile projects for the testing role according to ISTQB®?
Typical processes, tasks, and artifacts of popular agile approaches
Overview of test methods used in agile projects
Test quadrants and test pyramid
Key skills of the tester in the team
Use and improve user stories from the perspective of the test
Standard tools in agile projects
Embedding quality criteria
Training Materials:
Your training materials will be provided to you on the first day and includes:
Printed ISTQB Agile Tester PowerPoint Slides
ISTQB Agile Tester Syllabus & Glossary (PDF version)
Inclass Exercise, Workshops and Solutions
ISTQB Agile Tester Mock Exam
Participation Certificate for all delegates
Carry bag, notepad, pen, pencil
Bonus:
Delegates registering for a training course will receive their own deck of planning poker cards.
Breakfast, lunch and hot beverages are included.
Prerequisites:
We recommend to participate and pass the "ISTQB® Certified Tester Foundation Level" course prior to attending.
Certification Exam:
Participants in this course will be automatically registered for the online ISTQB® certification exam proctored by the ISTQB exam provider at no additional cost.
Certification Name = ISTQB® Certified Agile Tester Extension
Duration = 60 Minutes
Questions = 40 multiple choice
Score = 1 point for each correct answer
Pass Mark = 65% (26 or more points)
Target groups:
Developers
Testers
Test Analysts
Test Managers
Test Consultants
Product Managers
Scrum Master
QM/QA Staff
Business Analysts
IT Managers
Project Managers
Managers
Persons intending to participate in the certification
To learn more about imbus Academy, please visit https://www.imbus.ca/academy/why-imbus-academy