It Hasn't Been the Same Without You: the Enriched Bread Artists 29th Open Studio. Meet the EBA artists and see their work in person.
About this event
It Hasn't Been the Same Without You
Enriched Bread Artists 29th Open Studio
Opening: Thursday, October 21, 5 – 9 pm
First weekend:
Saturday, October 23, 11 am – 5 pm
Sunday, October 24, 11 am - 5 pm
Second weekend:
Saturday, October 30, 11 am - 5 pm
Sunday, October 31, 11 am – 5 pm
Participating Artists:
Sarah Anderson – Marije Bijl – Heidi Conrod – Kristina Corre – Maren Kathleen Elliott – Sayward Johnson – Gayle Kells – Patricia Kenny – Karina Kraenzle – Juliana McDonald – Jenny McMaster – Lisa Moffitt – Bozica Radjenovic – Daniel Sharp – Svetlana Swinimer – Tavi Weisz – Joyce Westrop – Yvonne Wiegers
Vernissage on October 21st - doors open 5PM
Opening night will include live music, a bar, and a DJ as well as the following live performances: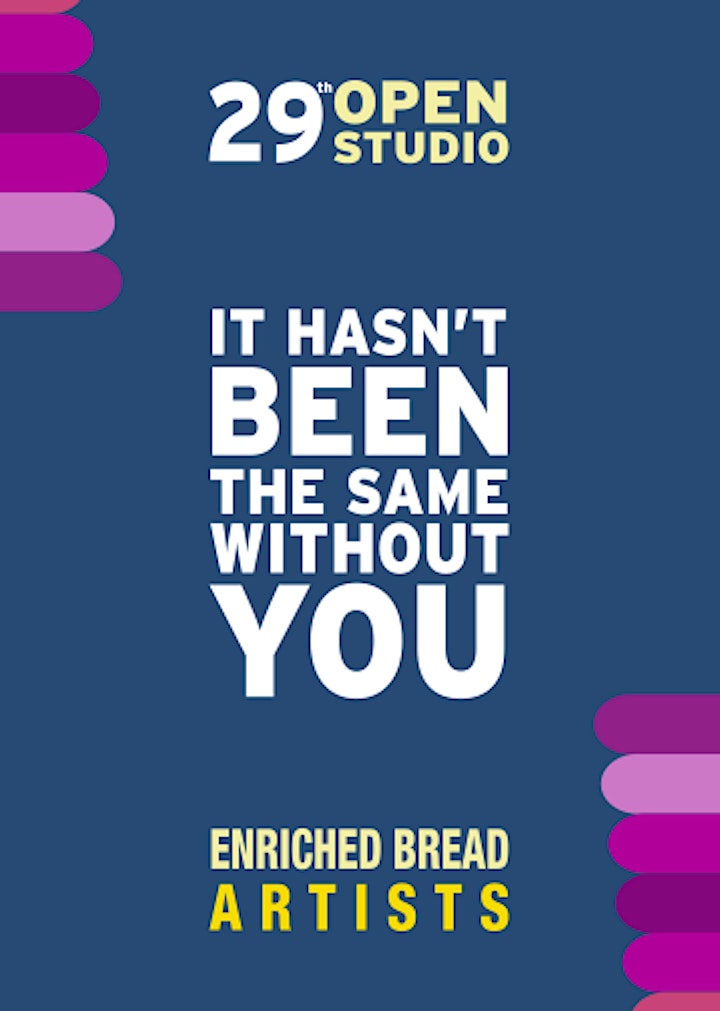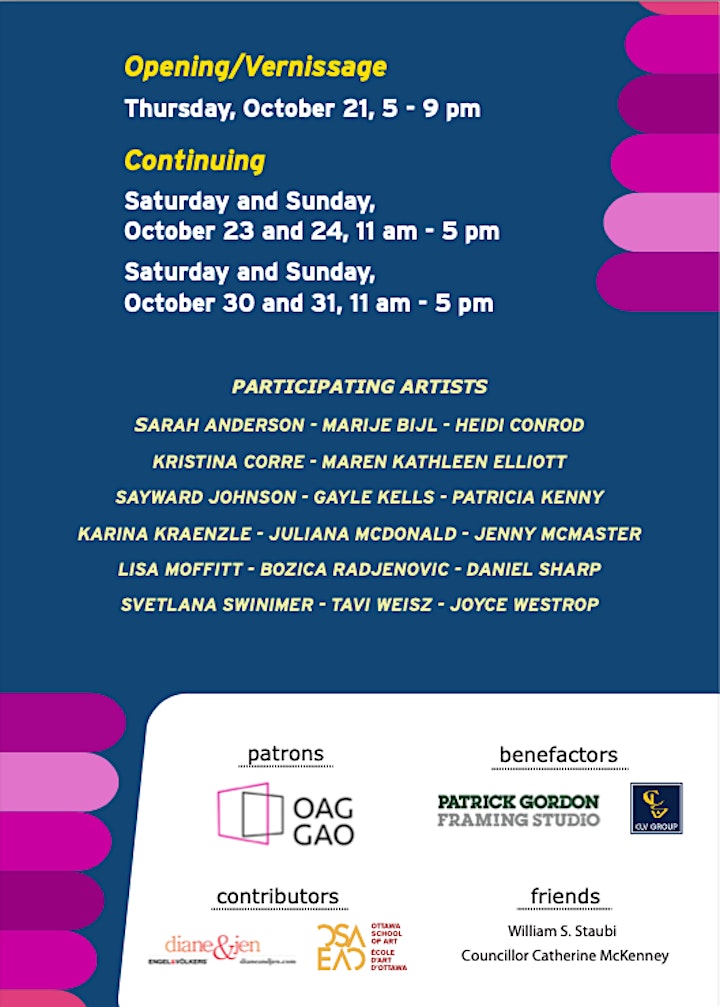 For additional information, visit the Enriched Bread Studios website.
Please note that COVID protocols are in place for this event. Masks will be required as will ID and proof of vaccination before entry.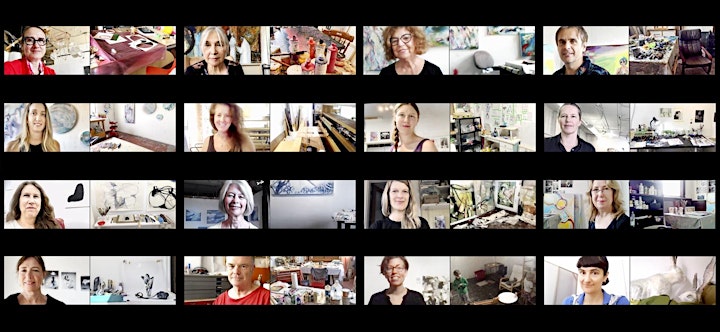 Photo by: Angelina Barrucco
Organizer of It Hasn't Been The Same Without You: 29th Open Studio
Enriched Bread Artists (EBA) is a not-for profit collective of 22 Ottawa artists working in all media and across many ideas and subjects. The group takes its name from the fact that the co-operatively run studios are located in a former bread factory. Originally formed in 1992 by fine arts graduates of the University of Ottawa, the member artists have changed over time, but as we celebrate over 25 years it remains the home to artists' studios boldly continuing to inspire Ottawa.
In February 2020, our building and local landmark received heritage designation from the City of Ottawa. Built as a commercial bakery in 1924 for the Standard Bread Company founded by Cecil Morrison and Dick Lamothe, it's a valuable example of early 20th century industrial buildings and representative of Sydney Comber – a British-born architect known for the commercial bakeries and dairy production facilities he designed across Canada.
The building's plaque with the Latin proverb: Audaces Fortuna Juvat (meaning Fortune Favors the Bold), is prominently featured at the entrance. Today EBA is the biggest artist studio co-op building in the Ottawa region. Artists in the collective show their work locally, nationally and internationally. Normally, each October, EBA artists present an annual "Open Studio" where they open their studios to share their work and visions with the Ottawa community.