Description
It has been a over two months since one of the most anticipated event of black history month 2017 made it's stamp in the city, It Was Written-A Black Man's Forum debuting at Toronto City Hall on February 25. IWW featured 7 speakers including two youths Caprese and Shakai Brown emphasizing the importance of paying attention to our black youth especially young black males in our city.
The forum featured speakers such as Writer and Director Sudz Sutherland, Law Advocate Knia Singh, Pastor Q. Wilson, Writer Cishma Haines, Author Keith Hill Jr., Speaker Donovan Mckenzie, and young minds that needed the supporters to listen.
The It Was Written platform that accomodates the general public, employees of the justice system, community leaders and change makers to come together to create dialogue around what we as a community may be able to do to assist black youth and males by deterring them from a life of crime. By coming together we will be aiding them in utilizing consistent resources available to them in the GTA to ensure prevention of re-offending and mainitain efficient facilitation in the reintegration processes and the journeys they experience.
Not only is IWW a platform consisting of open dialogue of sharing experiences, visions and truth with respect to incarceration and reintegration, it acts as a hub of resources available in our city for the black male population in Toronto experiencing incarceration and on a journey of reintegration. The male population that face time and serve time are not the only ones affected, family members, loved ones and our society is at a loss for potential community leaders and contributors. IWW is a doorway to a new beginning and a platform to share your story and pay it forward.
The questions you may have is "What steps have been taken already?", "What steps are going to be taken going forward?" and "How can I assist?", well here is what I would like to share with you.
As all of you can imagine, this definitely is not an overnight project, this follow-up has taken its time to ensure the substance of movement going forward. IWW was a great success the first time around and I know a lot of us are tired of having and attending events that do nothing and inact no changes after the fact and I intend on ensuring that this platform and organization grows into something that is beyond recognition in success within the next ten years.
The dedication of our supporters and speakers in resolving these issues we all face together as a community and the wide spectrum of possibilities of change go hand in hand with the success of what IWW stands for.
Join us for a day of conversation in break out sessions of youth led discussions, community engagment, knowledgeable panel discussions, performances and refreshments that will have you walking away with a clear view of what solutions are on the table with community input.
Be apart of the many milestones about to happen, be apart of the change. IT WAS WRITTEN-CONFERENCE-"What are you bringing to the table"…
To learn more about the documentary please click on the documentary link below to view trailer and view the FULL description: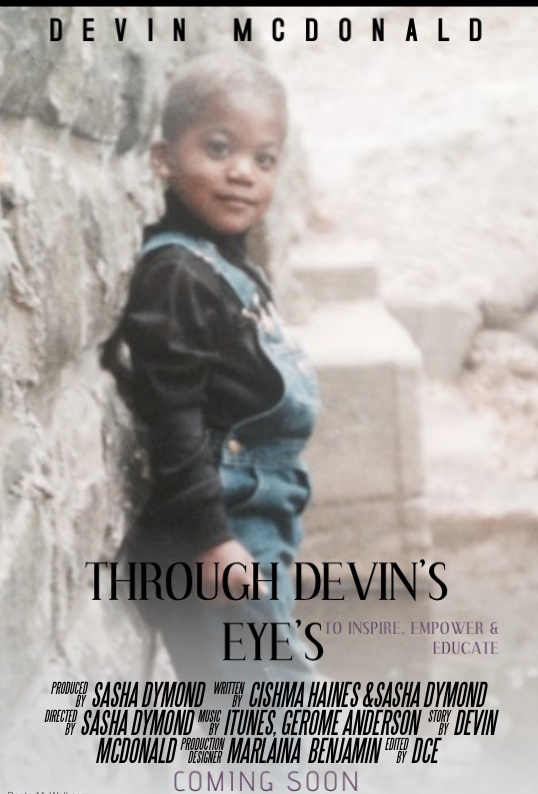 THROUGH DEVINS EYES DOCUMENTARY-TRAILER
IF YOU ARE INTERESTED IN SPONSORING, BEING A VENDOR, CREATING A PARTNERSHIP OR JUST BEING APART OF THE TEAM PLEASE EMAIL ITWASWRITTEN@DYMONDCONCEPTENT.COM
To learn more about the organizer for this event please visit :
http://www.dymondconceptent.com/about-us
****PLEASE NOTE THIS VENUE IS WHEELCHAIR ACCESSIBLE***
REGISTER SOON! SEATS WILL BE FILLING UP QUICKLY!