Description
This agenda is subject to change without notice.

Special thanks to The Khronos Group and ImmersiON-VRelia for helping sponsor The Immersive Technology Alliance meeting and making these facilities available.

Public Portion

Recommended attendees include:
Press

Game developers and content makers

Immersive technology device and platform makers.
9:00AM - 9:15AM A Year in Review of The ITA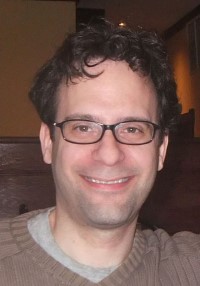 Neil Schneider, Executive Director of the alliance, will give a brief description of why the alliance exists and discuss initiatives we have successfully completed as well as new developments in the works.

9:15AM - 9:30AM Open Immersive Technology Standards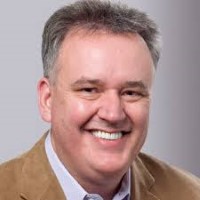 Neil Trevett is the President of The Khronos Group, he's VP of the Mobile Ecosystem for Nvidia, and is an active Advisory Board member of The Immersive Technology Alliance. Based on member input, The ITA is committed to building open standards in the immersive space. Neil will speak about what open standards actually are and the key markers that differentiate them from the other methods and classifications of standards / platform development.
9:30AM - 9:55AM The Role of Space in VR (Gear VR)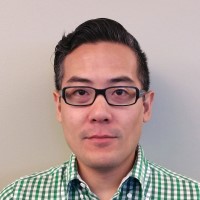 Alex Chu is an Interaction Designer at Samsung Research America in Dallas. He was the design lead for Milk VR, a 360 degree video service for Gear VR, and worked on the original Gear VR prototype.
VR provides an exciting opportunity to explore the potential of an immersive new medium. However, this technology holds a different set of opportunities and challenges for traditional two-dimensional designers. In this session, we will look at how space, environment, and perspective relate in VR, and how this interplay affected the design of Milk VR. Although this session is design focused it will not be highly technical and could apply to various VR related disciplines.

9:55AM - 10:45AM PANEL: Where Will Immersive Tech be in Two Years?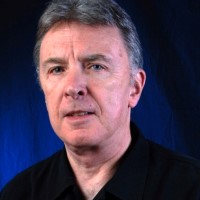 Dr. Jon Peddie (Moderator) is one of the world's foremost analysts in the world of graphics and processing technology. He has authored several books including most recently "The History of Visual Magic in Computers". Among other things, he is also the publisher of Techwatch and advisory board member of The Immersive Technology Alliance.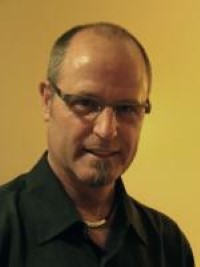 Frank Vitz is Creative Director for the Frostbite team at DICE (Electronic Arts). The Frostbite engine is the backbone of successful franchises like the Battlefield series, and Frank's rich career has spanned both cinema and video games, and he has a strong history with immersive technologies.
CORRECTION! Just announced: Frank Vitz is now Creative Director at CRYTEK.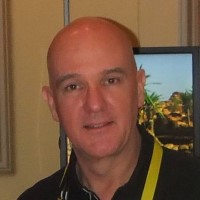 Richard Huddy is Chief Gaming Scientist for AMD and works in the office of the CTO. Richard specializes in 3D Graphics technologies for both PC and consoles.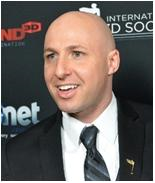 Ethan Daniel Schur has over 10 years leadership experience in the Virtual Reality industry. As a Build Team Engineer, Ethan spearheaded development efforts for games franchises such as "The Sims", "Lord of the Rings", and "Medal of Honor" for Electronic Arts, among other AAA titles. Ethan is recognized as an expert in stereoscopic 3D and Virtual Reality technology, and is the author of several published papers and patents. As CMO of ImmersiON-VRelia, Ethan focuses on the massive adoption of VR in the home and for professional uses.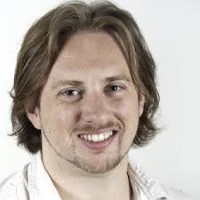 Bertrand Nepveu is the CEO & Founder of VRVANA, makers of the upcoming Totem VR/AR premium HMD. Passionate about VR, he's the author of two patents in that field. When he can still find time, he enjoys doing Firmware programming for the Totem.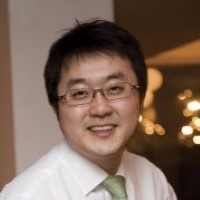 Colin Shin is the EVP and Co-founder of Siliconarts. Siliconarts develops an innovative ray-tracing processor that opens the door for better lighting quality in games, faster programming, and richer audio experiences. Siliconarts is seriously interested in developing VR-dedicated chip.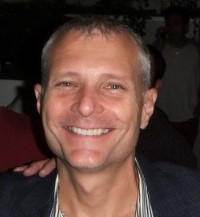 David Cole is a co-founder at NextVR, a technology and production company that specializes in 3D 360-degree video recording and broadcasting that makes it possible to relive experiences from remote locations. David brings 27 years of experience in digital imaging, stereoscopic 3D research & development, business development and business execution. David has co-authored 14 patents in virtual realty and stereoscopic technology and three patents in adaptive computer learning technology. David's passion for virtual reality has been unwavering since 1993.



Private Portion

This is limited to members of The Immersive Technology Alliance

11:00AM - 11:15AM Neil Schneider, Executive Director, The ITA
11:15AM - 11:30AM Josh Farkas, Cubicle Ninjas
11:30AM - 12:00PM Group Discussion
Highlights of the private portion include:
A new initiative to get ITA member content showcased in retail stores at a national / international level.

Latest ITA marketing developments.

Where we go from here; group discussion.
Refreshments will be served. We recommend arriving ten minuts early as the meeting must start on time.