Description
After walking around historic Inglewood from 2:30 to 3:30, the ITE group will arrive at the gritty Blues Can to wet their whistles and lo and behold... the world-renowned blues guitarist and performer Tim Williams, with his trusty harmonica sidekick Shorty, will be performing an early bird happy hour just for you 3:30 – 5 pm.
Those who sign up for one of the five tours will be provided with a beer ticket for one of the venues along the tour. They will also be provided with a beer ticket for the Blues Can as well as appetizers.
Those who sign up for the Blues Can portion only will receive a beer ticket for the Blues Can as well as appetizers.
Note: Non alcoholic options will be available upon request.
---
TOURS
Tour 1 (700m): My Algoma is acting up!
Start at the 12 street Bridge and reimagine a woonerf named Catherine as you walk along the river pathway. Then muse about a "Wall" over horchata or margarita's at Salt and Peppers. Some say the "Wall" is huuge.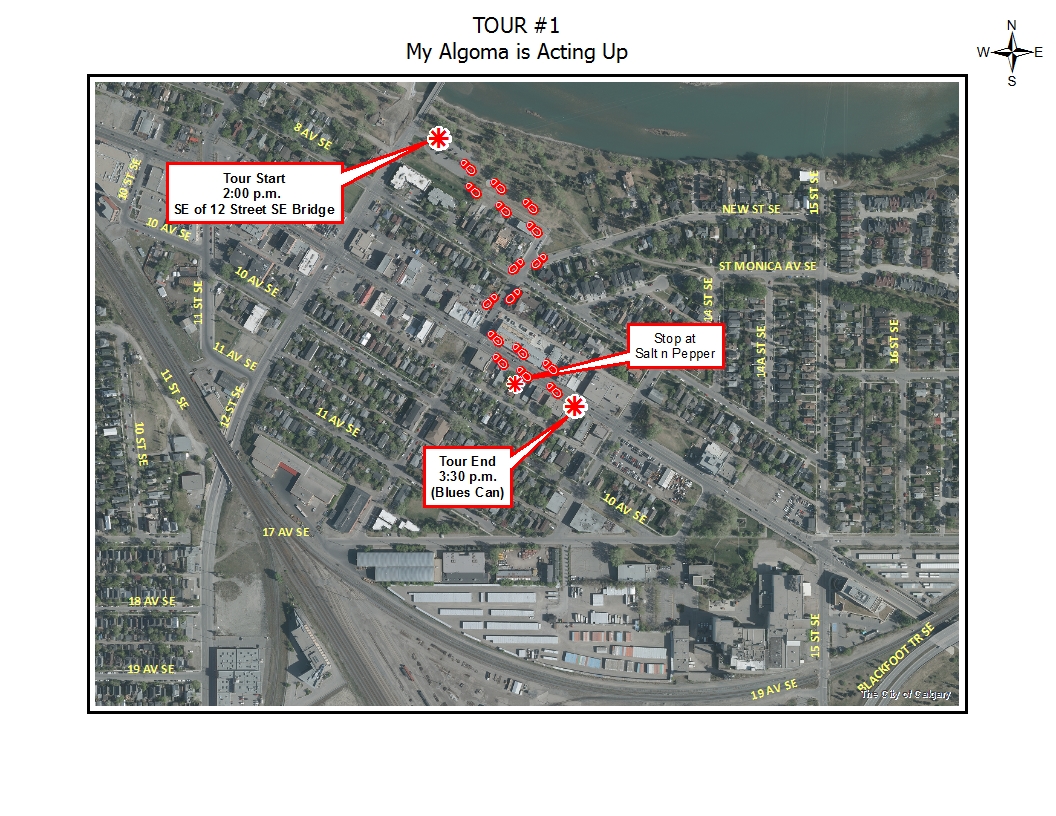 Tour 2 (1.3km): It'll be a Cold Brew on a hot day in Heels!
Start at the 9th avenue bridge and follow the greenline alignment to Cold Garden Brewery. Discuss the intersection of history and the future while enjoying a flight of Inglewood craftsmanship.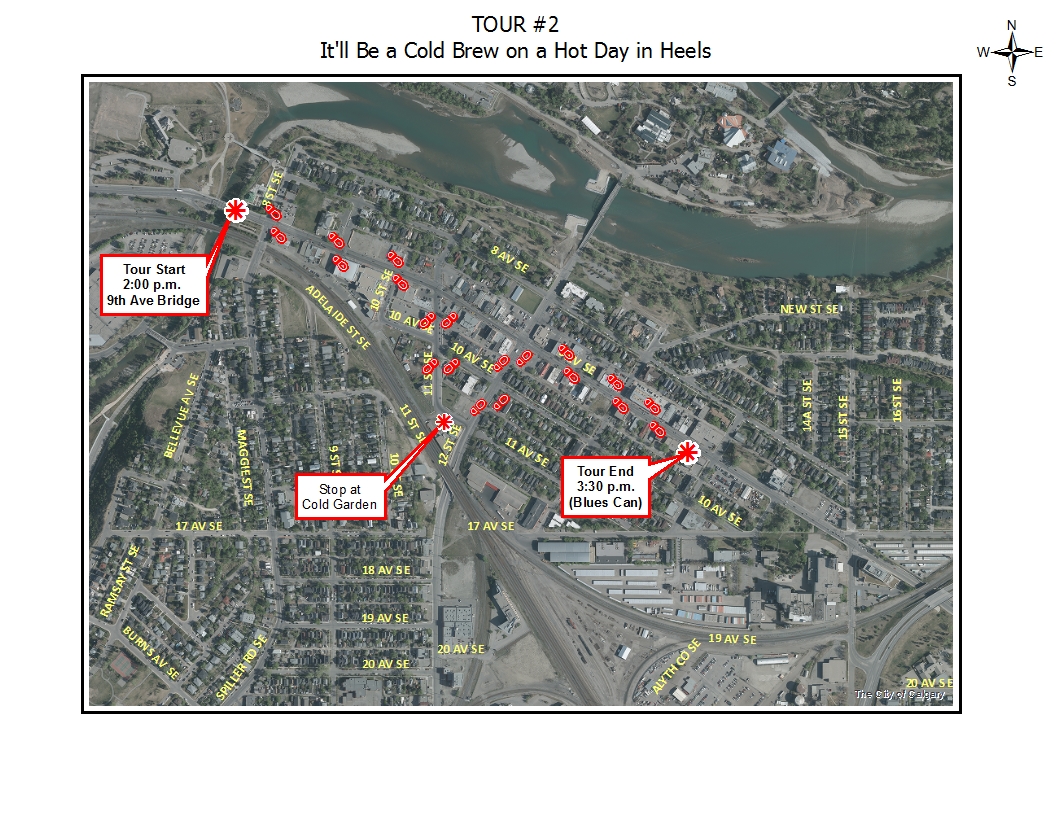 Tour 3 (1km): For the Love of "ish"!
Start at the Deane house and shop along 9th Avenue while learning about the Main Streets Project. Discuss the latest in eclectic ketch over "mocktails" at Nosh. You know, like yoga pants, new urbanism ,vinyl records, place-making, manscaping and the renascence of haberdashery.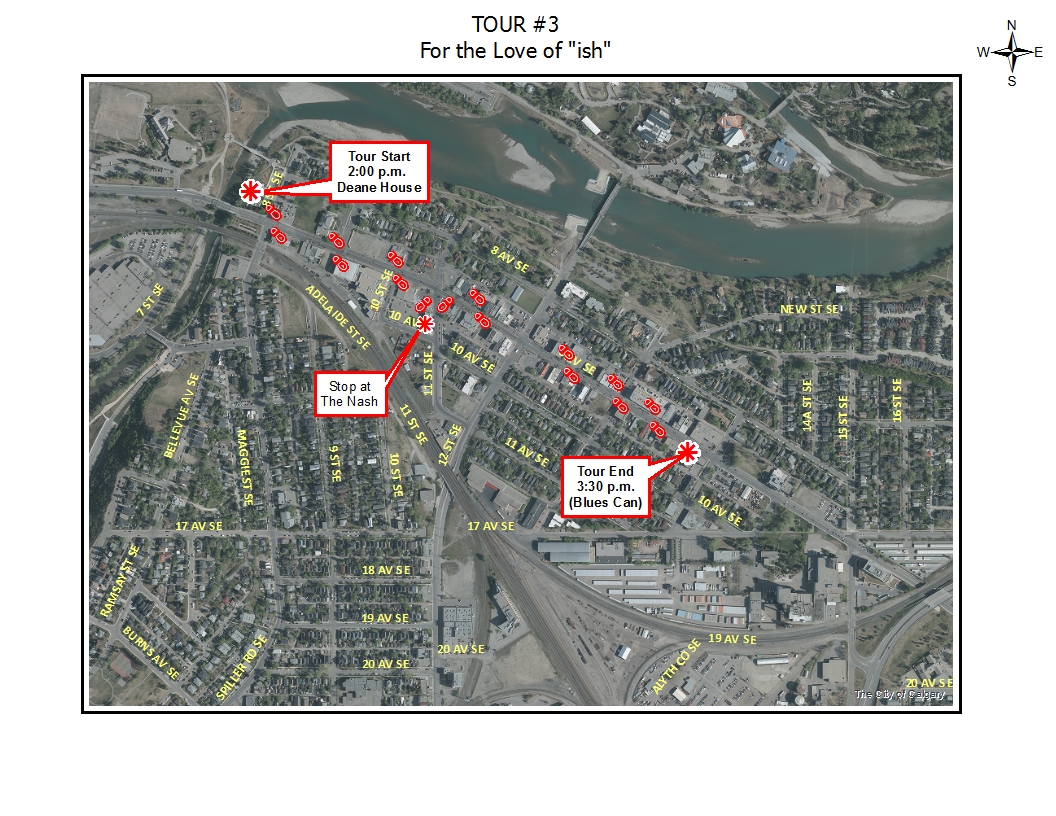 Tour 4 (1.1km): Who took my bike lane, eh?
It's a straight-up walk from the Truck stop directly to highline brewery on 9th Avenue for a flight of craft ales and chat about the SW BRT, the YWCA 15/9th improvements and the methods of micro-brewing.. So no, it's not about bike lanes, but it'd be nice if you thought about them along the way.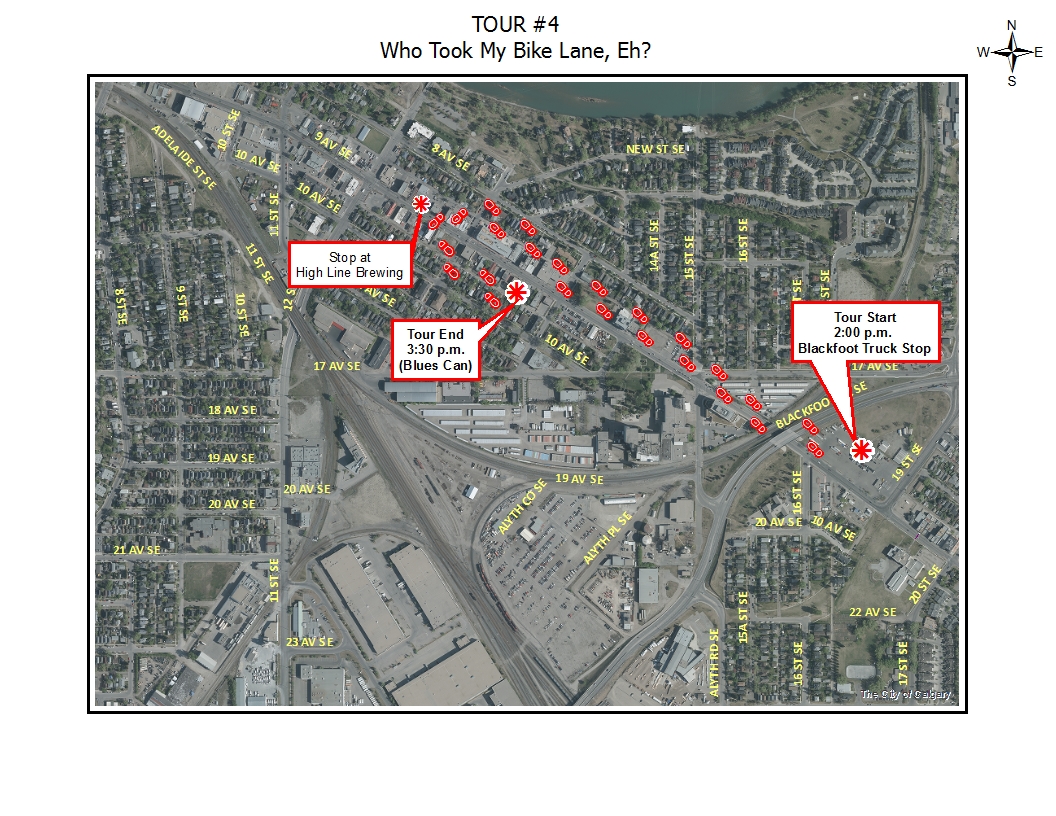 Tour 5: What's the caramilk's secret?
The only you'd find out is by signing up, but here's a clue: it requires cream eggs.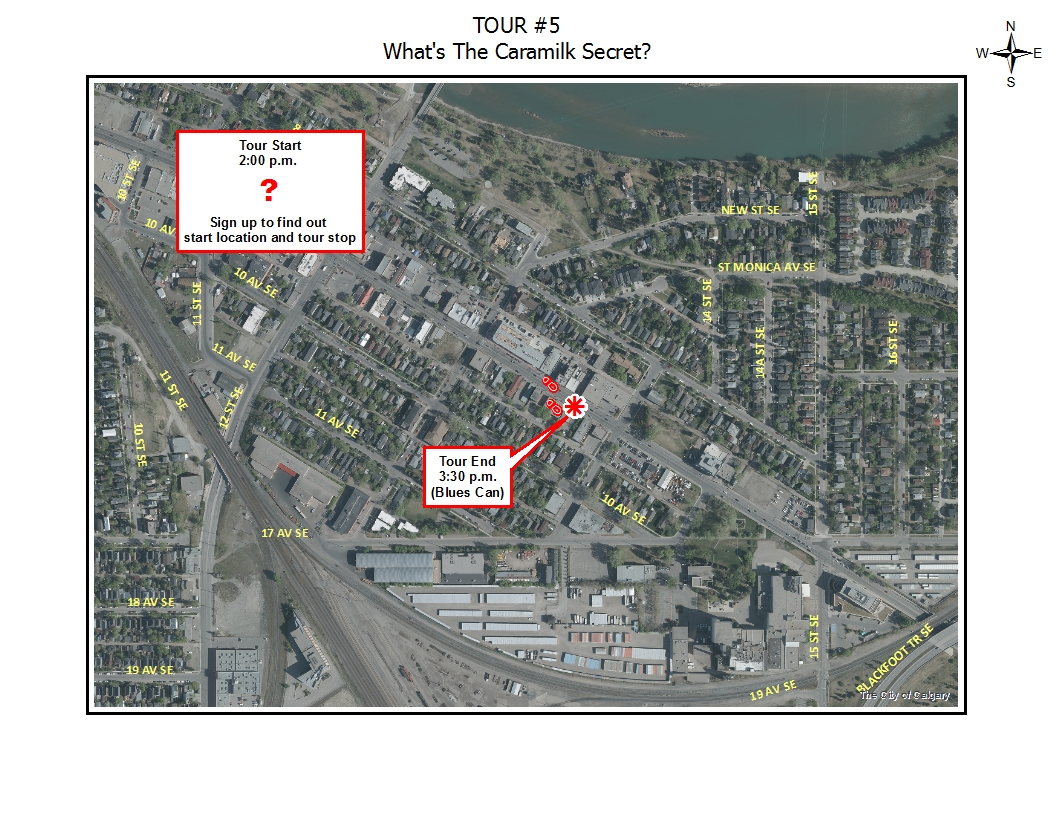 FAQs
What can I bring into the event?
Comfey shoes, a hat if its sunny, an umbrella if its rainy, a smile either way!