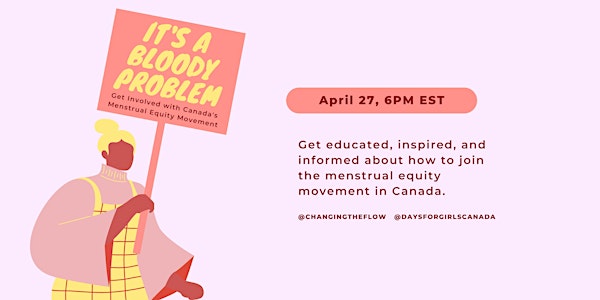 It's a Bloody Problem: Get Involved with Canada's Menstrual Equity Movement
This virtual event will help you learn to educate and advocate as part of the menstrual equity movement.
Refund Policy
Contact the organizer to request a refund.
Eventbrite's fee is nonrefundable.
About this event
Changing The Flow Inc. and Days For Girls Canada jointly present It's a Bloody Problem: Get Involved with Canada's Menstrual Equity Movement, an online event that will inform and inspire Canadians, young and young at heart, about menstrual equity.
The webinar features two award winning short films:
Free Period, a 6 min short film about schoolgirl, Leanne, who bleeds in front of her class during a presentation. Find out how she handles it.
Following the film, we hear from the film's creator and director Alison Piper of Scotland, about how the film and campaign played a role in legislating free period products in Scottish schools.
Period. End of Sentence (25min) is the Oscar-winning movie that inspired a movement. A period should end a sentence, not a girl's education.
Sophie Ascheim, an Executive Producer of the movie, will take questions from the audience about the movie and the organization she co-founded: The Pad Project.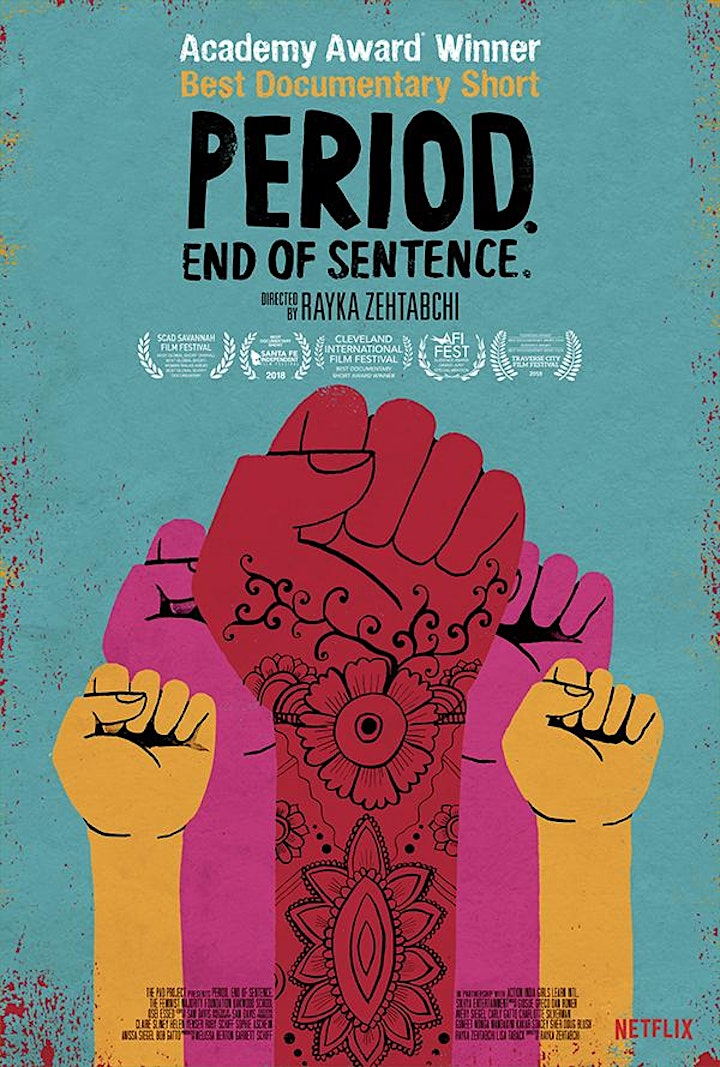 Next, Days For Girls Canada will officially launch their new menstrual equity awareness campaign and teach you how to get involved in simple and accessible ways.
The event culminates in a full collaborative spirit with "Share The Platform". The audience will have the opportunity to connect with some of the wonderful organizations* doing menstrual equity work across Canada. We believe collaboration is the best way to tackle period poverty and advance menstrual equity.
*Do you know an organization doing menstrual equity work in Canada? We want to talk to you and get you featured in this segment. Please reach out to Kevin at kevin@changingtheflow.ca