Description


Registration for this event is now closed. Please note that there will be a limited number of standby tickets on the day-of. If you would like your name added to this list, please arrive to the venue early and check in with the registration table. At 6:50pm, those who have placed their name on the list will be allowed in on a first-come, first-served basis, as seats are available. Registration opens at 5:30 pm.
It's a Brown New World. Now What?
This decade has brought us a global refugee crisis and a return to authoritarianism on scales not seen since the Second World War. Whether in Europe or North America, Asia or Australia, much of our political and economic discourse and/or subtext is dominated by a seemingly sudden awareness of skin colours, ethnic identities and religious affiliations.
Kamal Al-Solaylee is a journalist, university professor and national bestselling author. In his upcoming Milton K Wong Multiculturalism Lecture he makes a case for understanding the intersections of race and politics through the lens of brown skin and the emergence of brownness as a distinct racialised experience and demographic game changer.
From the emergence of brown workers as the source of cheap migrant labour around the world, to the colourization of Islam as a brown menace, to the return of ethno-nationalism and the demonization of multiculturalism as a policy in Europe and North America, Al-Solaylee attempts to connect the dots that form the larger picture of anti-brownness. Why being brown matters and what that means for the future of liberal democracies and racial harmony are just two of the questions Al-Solaylee poses in the 2018 Milton K. Wong Multiculturalism Lecture, presented by SFU Public Square, the Laurier Institution, CBC Ideas, and the SFU Morris J. Wosk Centre for Dialogue, with financial support from Parc Retirement Living.
Please join us for a pre-event reception beginning at 6:00 PM. The lecture will begin at 7:00 PM.
About the Milton K. Wong Lecture
The Milton K. Wong Lecture is Canada's premier lecture on multiculturalism. It is named after Milton K. Wong, one of the founders of The Laurier Institution, in recognition of the remarkable contribution he made to our understanding of the value and the complexity of our diversity and to the advancement of pluralism in Canada.
Speaker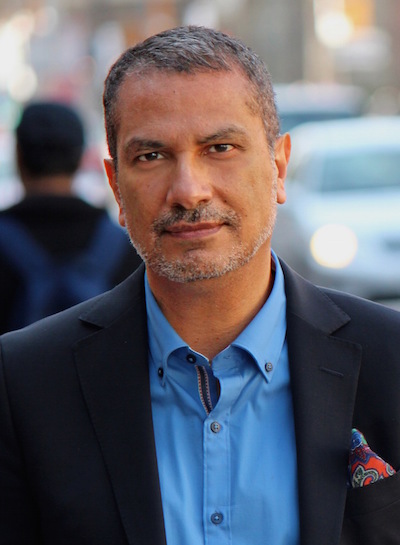 Kamal Al-Solaylee
Kamal Al-Solaylee, a professor of journalism at Ryerson University, is the author of the national bestselling memoir Intolerable: A Memoir of Extremes which won the 2013 Toronto Book Award and was a finalist for the CBC's Canada Reads, the Hilary Weston Writers' Trust Prize for Nonfiction and the Edna Staebler Award for Creative Nonfiction. His latest book, Brown: What Being Brown in the World Today Means (to Everyone), was hailed as "brilliant" by The Walrus magazine and "essential reading" by the Globe and Mail. It was a finalist for the Governor General's Literary Awards for Nonfiction, the Trillium Book Award and won the Shaughnessy Cohen Prize for Political Writing. He was previously a theatre critic at the Globe and Mail and has written reviews and features on arts and politics for all major Canadian publications, including Toronto Star, National Post, The Walrus, Toronto Life, Quill & Quire and Literary Review of Canada. He holds a PhD in English and is the jury chair for the 2018 Scotiabank Giller Prize.
Moderator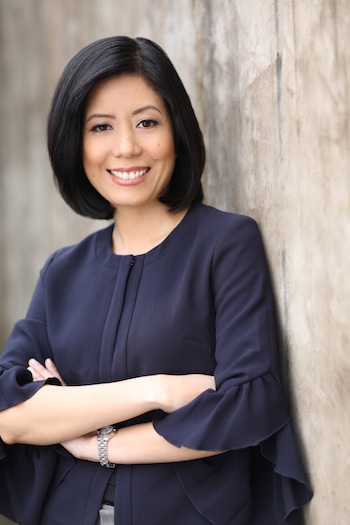 Michelle Eliot
Michelle Eliot is the host of CBC Radio One's B.C. mid day open line show, BC Today. Michelle is an award-winning journalist with CBC Radio One, and has become a familiar voice as a regular guest host on regional and national programs, interviewing community members and prominent politicians, as well authors and musicians such as Douglas Coupland and Bif Naked. But her true passion is for the open line, where her skill at engaging callers probes further into their viewpoints and digs deeper into their personal stories.
Her work has been recognized by the RTDNA and the Jack Webster Foundation, winning awards for her team's coverage of the ongoing overdose crisis and the 2017 NDP and Green Party deal. She has also received nominations for her story about immigrants learning to swim later in life, and for her profile of a well-loved woman in Vancouver's Downtown Eastside who died of an overdose.
Michelle was born in the Philippines and moved to Canada with her family at 12-years old, settling in North Vancouver. Her experience as a young immigrant planted the seed of understanding for people whose lives are changed by new circumstances. She studied English Literature at the University of British Columbia and went on to study Broadcast Journalism at the British Columbia Institute of Technology before joining CBC Vancouver in 2000.


Partners

Sponsor