Description
Come Join Us! It's Free!
Join us on June 23rd for a fun event that will mix kids, technology and fun! A bunch of Toronto's most awesome youth-serving organizations are getting together to show kids how much is possible when you become a creator - and not just a consumer - of technology and the web. Want to build a website? Make a video? Build a game? Design an app? All of that and more will be possible on June 23rd!
Bummed that you're a parent and not a kid? Don't worry - our Parent Zone is a chance for you to
explore technology, learn about tech careers and discover what you need to know in order to help your kid keep learning.
Event Details:
Who should come: Most activities are designed for kids between the ages of 8 and 14, but the event is really mean to be fun for the whole family! Bring older and younger siblings along.
Date: Saturday, June 23rd, 2012
Time: 1 pm - 4:30 pm
Location: Mozilla (366 Adelaide Street West, 5th Floor)
What to bring: A laptop! If you don't have one or can't borrow one, please click here to request one and we will do our best to get you set up with one for the day!
What Will My Kid Do at the Event?
This event is meant to be a semi-unstructured, collaborative, creativity-inpsiring experience for youth. There is no strict agenda, because we think just a touch of chaos is good for learning. There will be seven activity stations set up around Mozilla's Community Space. When kids arrive, they'll be taken on a tour of each of the stations, and then they'll be free to choose where they spend their time. This gives them the opportunity to work on the projects that they personally find interesting. Some kids will float around, spending time at many stations and working on many different things, while some kids will choose to spend the majority of their time working on one project. We welcome this sort of self-directed learning.
Each station will have volunteer instructors and assistants - there to teach the kids how to use the tools, and then to support them as they think creatively and explore the power of technology.
About the Activity Stations:
Web Page Maker presented by Mozilla and Story Planet: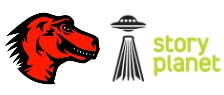 Ever wanted to create a web page? Then you'll want to spend some time at the Mozilla Web Page Maker station on June 23rd. At this station, kids will be able to create their own web pages fast. Whether you want to start from scratch, update a web page that looks like it's from the 90s, make your own meme or just play around with Hackasaurus, this will be the station where you turn your ideas for the web into reality.
Toy Hacking presented by Maker Kids & the Textile Museum: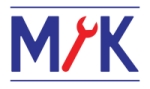 Do-it-yourself projects built by imagination.
Select a pre-loved toy from our stash or bring your own as a starting point. Take it apart however you want. Make something new from any of our parts and materials and build your own creation! Experiment with electronics from other toys, or add LEDs for glowing eyes.
Awesome Animations presented by TIFF: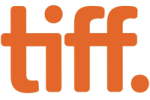 At this station, participants will get a hands-on perspective of what it takes to create a professional animation. They will also have the opportunity to interview and film each other on camera, showcasing what they created during their time at the Hive Toronto Pop up event!
Popcorn Maker presented by Mozilla: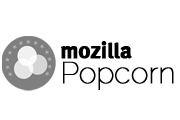 Popcorn makes video work like the web. We create tools and programs to help anyone create interactive pages that supplement video and audio with rich web content, allowing your creations to live and grow online.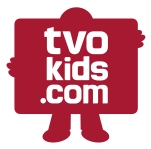 Join the tvokids.com team to help us design the home page for our newest game currently in development, Little Big City. We need you to help us design our City. Does it have buildings? Cars? Parks? Is it made of concrete or marshmallows? Is it floating in space or laying under the ocean? Come and have your hand in creating a game for TVO Kids!
Paper Prototyping presented by Apphaus Design & Gallery 1313: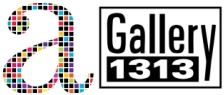 This station will foster the start-up phase of any project a child wishes to create. Paper, markers, stencils and other craft materials - that's what you'll use at this station to bring your ideas to life! Whether you want to create an app, design a game, make plans for a video, or something else entirely, the storyboard or artistic map created here will provide framework for turning the most creative ideas into reality!
Creating Games with Scratch presented by Gamercamp Jr:

At this station, kids will hack an existing Scratch game with new graphics that they create at other stations (such as at the Toy Hacking station or at the Paper Prototyping station). For example, they could create a new creature at the Paper Prototyping or Hacking Toys stations and we would help them capture, animate, and import into the game. Sound tricky? It can be - but it can also be really easy. Let this awesome volunteers as this station be your guide!
Documentation Station presented by the Toronto Public Library:

Help us to create a online record of the day, throughout the day. Using digital media equipment and popular online services like YouTube, Twitter and Tumblr, kids will learn about building online presences, how websites exchange information with each other, and how basic techniques like tagging help build a shareable and collaborative web.

Parent Zone (coordinated by Kathryn Meisner):
Don't worry, parents! We have lots of fun stuff lined up for you, too!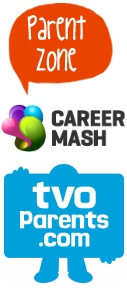 Meet Mark Surman, the Executive Director of the Mozilla Foundation and learn about why he thinks we need a "

scouting movement for the web

" and what Mozilla is doing about it

Participate in a panel discussion on tech careers, and learn how you can prepare your daughter or son for success (presented by CareerMash)
See demos or create using any of the technology mentioned above
TVO will be on site helping to keep parents busy with a demo of their resources for parents on kids and digital media, and some cool new stuff they're working on with "Popcorn", a Mozilla technology that makes it easy and fun to add links and comments to video
Meet and hang out with other parents who get that digital literacy is a priority today, and also want to prep their kids to be innovative leaders of tomorrow
Questions or Comments?
Organizer of It's a HACK JAM!