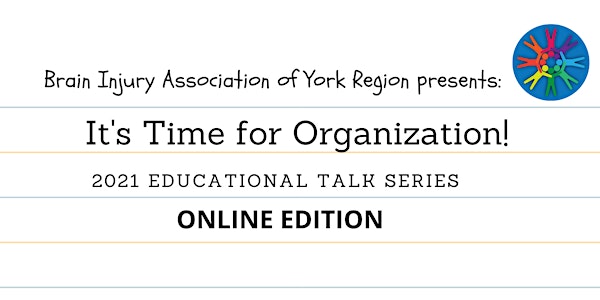 It's Time for Organization! - 2021 BIAYR Educational Talk Series
Simple strategies and organizational tools to support with managing the demands of daily life, both at home, community and in the workplace
About this event
Rachel will discuss simple strategies and organizational tools to support with managing the demands of daily life, both at home, community and in the workplace. When you have organized and simplified these matters, you will discover time in the day that you didn't know you had to do the thing you love in life.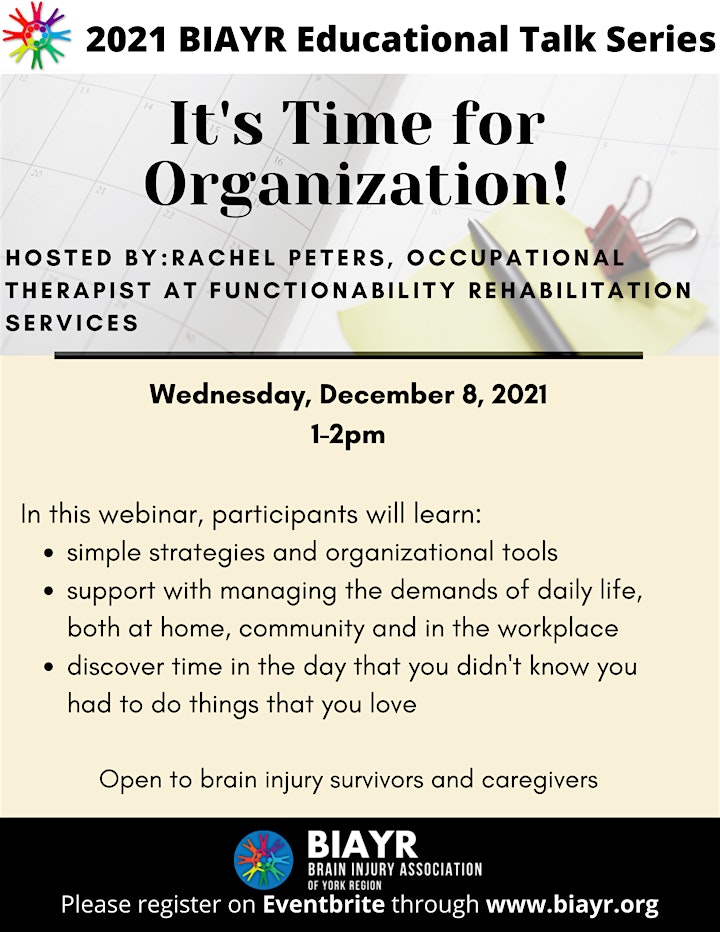 About Rachel Peters, Occupational Therapist:
Rachel Peters is an Occupational Therapist currently working for FunctionAbility Rehabilitation Services.