About this Event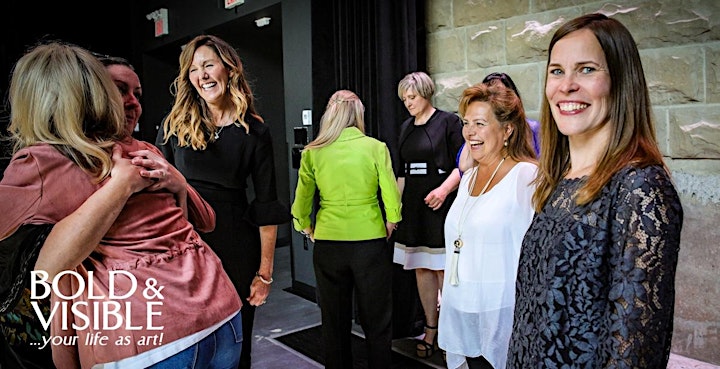 IT'S TIME TO GET VISIBLE! 
UNLEASH YOUR VOICE, OWN YOUR STORY, IGNITE YOUR MISSION. 
There has never been a more important moment when our voice and contributions as women have been needed on this planet.
Yet, in spite of being so accomplished, many of us still struggle with the courage to speak our truth and step into visibility. We recently surveyed 150 high achieving female leaders. Here are the top 5 issue that are still holding them back:
Fear of taking up too much space and time
Fear of being seen for who they really are
Fear of looking like they are taking all the credit
Fear of being exposed as a fraud, and …
Fear of speaking their authentic truth
We are at a tipping point. We can no longer afford to dim down, play small or withhold our authentic voice. 
It's time to step into full visibility and play your biggest game! 
Bold & Visible is a launching pad, catapulting women into greater levels of leadership presence, authentic self-expression, career and business success!
Release old patterns that limit your potential
Awaken and activate your body
Increase your confidence, creativity and results
Expand your leadership presence
Unleash your voice and own the power of your personal story
Amplify your message and ignite your mission
In this workshop you will ...
Experience the power and possibility of your own BOLD & VISIBLE breakthrough
Tap into your deepest yearnings and highest potential
Awaken the wisdom of your body so you can start to move forward and release what's holding you back
Sense into your authentic voice and the power of your personal story
Enjoy a Q & A panel with Storytellers from the BOLD & VISBLE MONOLOGUES, graduates of the BOLD & VISIBLE Breakthrough Program
Get INSPIRED, have FUN, and go home with powerful TOOLS and PRACTICES to launch your Breakthrough today!
Register today, tickets are complimentary, space is limited.