Description
The 11th anniversary edition of Interactive Ontario's flagship conference iVentures (formerly GameON: Ventures) marks an evolution for this two-day event. This year, iVentures will act as a marketplace for ideas across all forms of interactive digital media.
For the first time ever the IDM Expo portion of iVentures is being made available to the public to attend - for free! Come out November 6th or 7th for your chance to discover cutting-edge interactive products from Canadian and International companies, including video games, virtual and augmented reality, eLearning and more. It's also where to go if you're interested in finding out more about funding, financial support and investment opportunities. Plus, we'll have a very special table this year – a selection of our speakers will demo their work on rotation throughout the conference.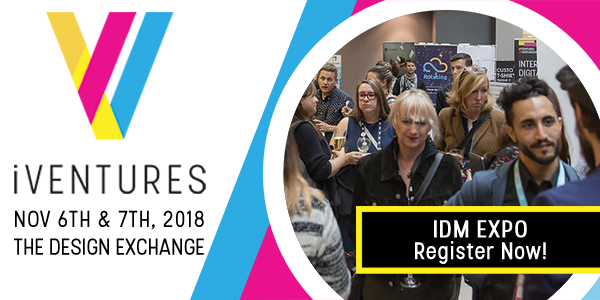 The Expo will take place in the Exhibition Hall at the Design Exchange.
Please register to ensure your spot. You can show up on the day but space isn't guaranteed.