IWB - Annual Membership Appreciation, Feedback, Value Exploration
Event Information
Location
Online
Zoom & 220 VIctoria St
Rooftop
Toronto, ON M5B 1V8
Canada
#IWB is seeking input and feedback from all members and partners to develop ways to add Value to Member Benefits and Partners
About this Event
This gathering is to get input and feedback from all members, partners, all IWB followers to develop ways to add Value to #IWB Members & Partners, Benefits.
Our partnership today provides real, meaningful opportunities for your business and your organization to advance corporate social responsibility objectives and to gain even deeper value and grow business through Immigrant Women.
Partnership with #IWB not only demonstrates your leadership of our community, but also advances your organization's mission.
Beyond being a partner, you will become part of the solution and join a team that is accelerating women's business ownership and strengthen their impact on the economy.
IWB Partnership provides your Brand to be recognized as a "Force for Good" by empowering people to improve lives with rewarding business and an innovative approach.
Bring Your Questions to this live Q&A gathering.
FOR: * Leaders * Activists * Marketing * Diversity & Inclusion * Corporate Social Responsibility (CSR) * Change Management * Mental Health * Customer Service Effectiveness * Communications * Performance Metrics * Mentorship * Team Motivation * Peer Relationships * Tech * HR
Drinks healthy snacks will be provided.
Sponsorship & Membership Benefits:
Speaking at IWB Events, leading trainings, seminars exclusively
Email Marketing, Event Marketing, Podcast Marketing
Special thank you and 1-min overview of company by emcee
Profile on IWB website and social media channels
Access to IWB's list for two (2) mailings per year reaching 5,000+
Recognition in Monthly Meetings as well as e-mails
Advertising space on IWB Annual Conference and Booth
Company Highlight in E-Newsletter, Press Releases and Promotional Materials
Event Marketing: Ability to have a Display Booth (3-4 times per month) averaging 50% new attendees
Ability to Deliver a presentation to the Board of Directors and Founding Members
Email Marketing: Electronic copy of attendee list post-events with Emails   (3-4 times per month 250+)
Monthly Mentoring from Qualified Mentor, Coach, Experienced Business Advisor and Opportunity to work with IWB mastermind
Membership Bonus: Discount Mobile Application
A dedicated sponsorship video shown at each IWB event (3-4 times per month)
Story Telling Video. Creation, Production, TV Quality + Social Media Video Creation
Mention in all event marketing, all media and social posts
Distribution of marketing material or giveaway to event attendees
Video Marketing, Multicultural Media Exposure (TV, Interviews and podcasts) 100K social media followers
Warm leads 1-3 per month
Risk Free Marketing & Advertising (2 Agencies)
Website Creation on for $120, + Free App
Blog, Article & Podcast Creation and Marketing
Sales & Marketing through Influencers - established multicultural sales channels 
Website (Landing Page) Creation + Free App 
Social Media Brand Positioning, Strategy Online, Identity Marketing, Content  creation and the kinds of content you can use to your advantage 
YouTube Set-Up and Optimization Insights Financing Your Business.
Flexible financing to meet your company's unique needs
With Gratitude! #immigrantwomeninbusiness https://www.facebook.com/ImmigrantWomenInBusiness/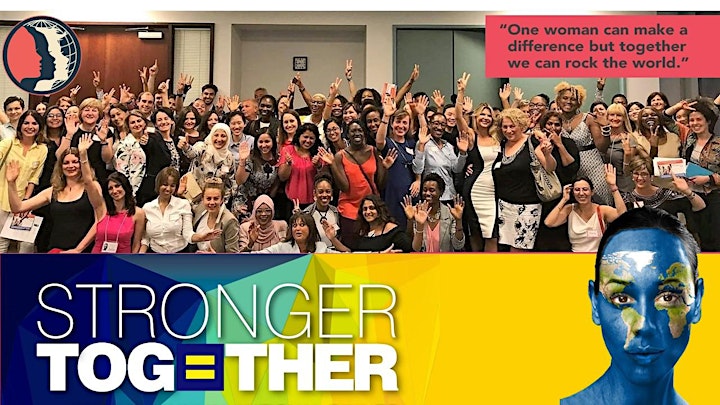 Date and Time
Location
Online
Zoom & 220 VIctoria St
Rooftop
Toronto, ON M5B 1V8
Canada