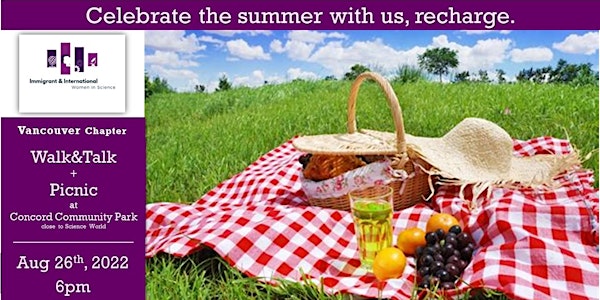 IWS Vancouver Summer Walk&Talk followed by a Picnic : August 2022
Join us for a relaxed in-person walk&talk + picnic in a park to exchange with other women in STEM
When and where
Location
Concord Community Park 50 Pacific Blvd Vancouver, BC V6Z 2R6 Canada
Refund Policy
Contact the organizer to request a refund.
Eventbrite's fee is nonrefundable.
About this event
To enjoy the rest of the summer sunshine, in collaboration with Women in Science Walk&Talk, we would like to invite you to a social picnic at Concord Community park in Vancouver.
We will talk and exchange about what the new season will bring our way, as well as what you would like from the IWS network.
This event includes a quick overview of the IWS organization, promotion of coming IWS monthly events and signature programs, and networking time to encourage existing and new members to keep connected for future communications.
Agenda:
Greetings
6PM-7PM Walk&Talk
7PM Picnic at Concord Community Park
Presentation of IWS, our mission, our activities
Presentation of our sponsor IEC-BC and the SPRINT program
Participant activities:
Round table for each person to introduce themselves
One on one discussion while walking
Perspective for the upcoming season
Kids are welcome.
Logistic details:
Meet at 6PM at the entrance of Science World for the Walk&Talk.
Then meet at 7PM for the picnic at Concord Community Park. Feel free to join only for the picnic or the Walk&Talk.
Please bring your food of choice for this picnic. Urban Fare, Costco are close by to grab some last minute dishes.
With the help of our sponsor IEC-BC (SPRINT program) we are happy to offer refreshments during this event.
There are picnic tables at Concord Community park, however there is no guarantee that we will have enough seats. Bring your own chair or blanket if you prefer to sit on the floor.
Pay parking is available in front of Science World.
Closest skytrain station is across the street "Main Street-Science World".
Exact location of Concord Community Park on Google Maps is here.
Register for free today!
Hope to see you there!
Vancouver chapter leader.
PARTICIPATION AGREEMENT:
Mutual respect for individual perspectives.
Listen with generosity and empathy.
Contribute ideas, resources, and experiences.
Confidentiality for any details shared during the meeting.
Hold the space for each participant to share.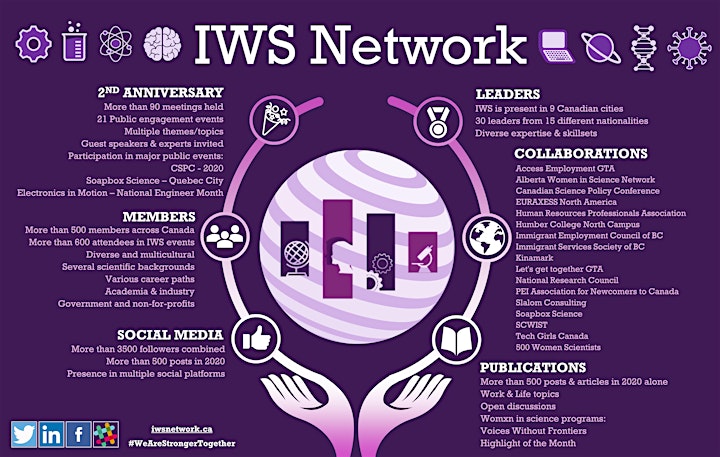 ABOUT IWS NETWORK:
Immigrant and International Women in Science (IWS) is a growing peer support network with chapters across Canada.
Established in 2018, our vision is to build a collaborative environment for immigrant and international women in science that promotes equity, diversity and inclusion in Canada.
We hold monthly meetings facilitated by committed volunteer IWS leaders on various opportunities and challenges unique to multicultural women.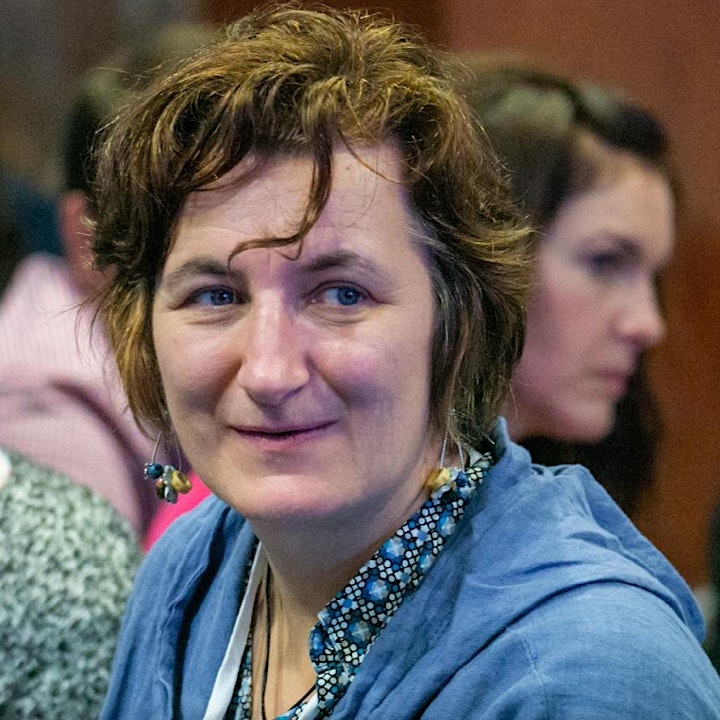 About the Organizer: Clarisse Baudot
Originally, from the south of France, I graduated as a software engineer in 1989 from the "Institut National des Sciences Appliquées" (INSA). I worked many years in IT with databases for consulting firms in France and Canada. Working in those organizations allowed me to collaborate with large projects in the aerospace, insurance, retail, health, and finance industries.
I moved to Canada in 2002 to Quebec then in 2009, I moved to Vancouver, BC. This country allowed me to grow and enhance my confidence levels. In addition, it brought me the opportunity to create my consulting firm that I operated for 6 years. This great experience made me find my place in a business dominated by men.
I am an active member of the board of the BC Oracle Users Group, where I serve as treasurer since 2015. I joined IWS in 2019 and became Vancouver co-leader in early 2020. With this role I hope to share experience and provide support to other immigrant women in STEM in my community.
Consent for photos and videos and other recordings:
By registering and attending this event, you consent to be photographed, filmed and/or otherwise recorded. Your attendance of this event constitutes your consent to such photography, filming and/or recording and to any use, in any and all media throughout the universe in perpetuity, of your appearance, voice and name for any purpose whatsoever in connection with the organization presently entitled: Immigrant and International Women in Science
You understand that all photography, filming and/or recording will be done in reliance on this consent given by you by attending this event.
Please get in touch with one of your local leaders if you would like to abstain from any recording.
Subscription: Signing up for an event automatically subscribes you to our mailing list. To stop getting monthly updates on our events via email, please contact your chapter leader at vancouver.iws@gmail.com.
For more information visit: https://iwsnetwork.ca/