Description
Abounding with images of dark thunderous nights, ghostly mansions and bloody fangs, Michio Yamamoto's "Bloodthirsty Trilogy" -- three vampire movies (The Vampire Doll, Lake of Dracula, Evil of Dracula) that share the same cast and crew -- is sure to please both fans of Japanese genre cinema and gothic Hammer horror. The Revue, in partnership with Japan Foundation Toronto and AGFA, is pleased to present two of these films as a double-bill: The Vampire Doll and Lake of Dracula, on October 8. Admission is free!
The double-bill starts at 8:00PM. A 15 minute intermission will take place between the films.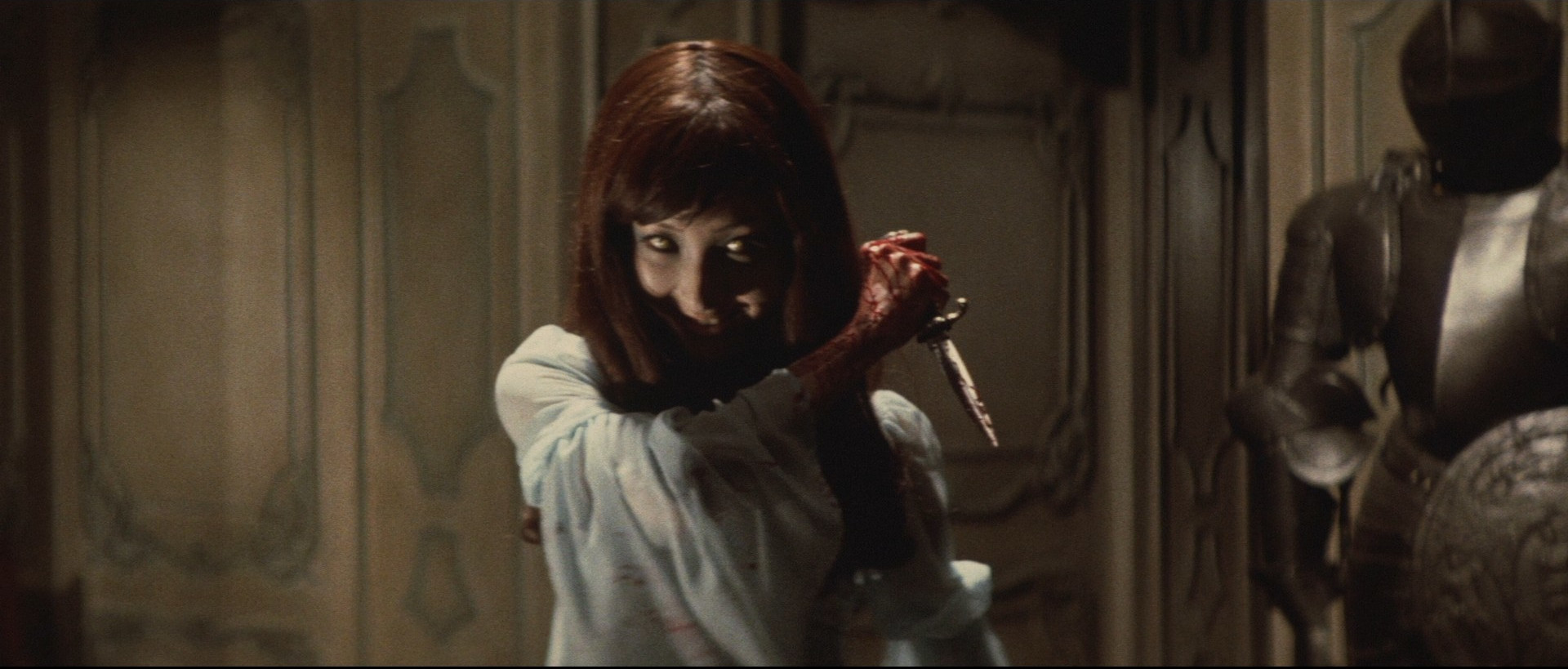 The Vampire Doll
Japan, 1970, 85min. R
Directed by Michio Yamamoto
Starring Kayo Matsuo, Akira Nakao, Atsuo Nakamura
In The Vampire Doll, a young man goes missing after visiting his girlfriend's isolated country home. His sister and her boyfriend trace him to the creepy mansion, but their search becomes perilous when they uncover a gruesome family history. Presentation: 2K
Screens at 8:30PM

Lake of Dracula
Japan 1971 82min. R
Directed by Michio Yamamoto
Starring Midori Fujita, Chôei Takahashi, Sanae Emi
Lake of Dracula is the most satisfying gothic spookhouse ride you'll take this October. Akiko returns to her childhood home and reconnects with her sister. But nightmares bleed into reality as Akiko comes face-to-face with bloody fangs, shady maniacs, and her darkest fears. Fifteen years after unleashing Godzilla, Japan's Toho Studios gifted the world with this dream-like melding of Mario Bava's Bay of Blood and Hammer's Taste the Blood of Dracula. Presented from a woman's perspective with an overdose of psychedelic imagery, Lake of Dracula is the movie equivalent of an "headphones album" -- innovative, meticulous, and always mind-expanding. Presentation: 2K
Screens at 10:00PM
These two screenings are sponsored by Japan Foundation Toronto. Admission is 18+.
Films courtesy AGFA - The American Genre Film Archive.

Please note that since this Revue Film Society event is free, it is our policy to overbook to ensure capacity. We will begin releasing unclaimed seats to the rush line 5 minutes before the start of the event. In case of a full house, your reservation may not guarantee admission. Please note that only 2 tickets can be reserved per order. We recommend you arrive early! :)