J-Talk in Ottawa: On the Hill, Online and In the Loop

Wednesday, March 27, 2013 from 6:30 PM to 10:00 PM (EDT)
Event Details
Please note that ticket sales for this event will close at 12:00 pm on March 27.
CJF J-Talks
Journalism matters.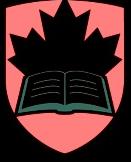 The Canadian Journalism Foundation and Carleton University
are proud to present this J-Talk in Ottawa.


On the Hill, Online, and In the Loop:
How Social Media is Changing Politics and Reporting
 
Social media gives politicians more access to reporters. But is the public losing out on the conversation? Do politicians have more or less control of their message? Does it help reporters strengthen their political sources? Join our back-to-back panels as political reporters, then politicians, discuss how social media is changing the way they work.
Political Reporters Talk Social Media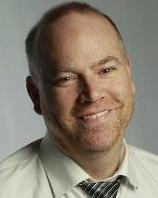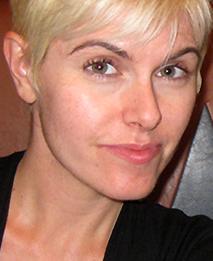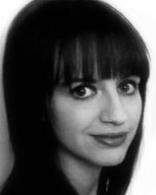 Glen McGregor, Ottawa Citizen
Kady O'Malley, CBC.ca
David Reevely, Ottawa Citizen
Joanna Smith, Toronto Star
Nick Taylor-Vaisey, Maclean's
Andrew Potter, managing editor,
Ottawa Citizen (moderator)
 
Politicians Talk Social Media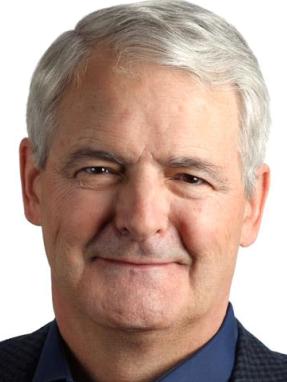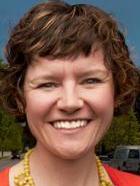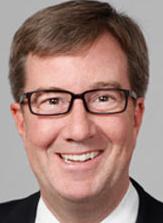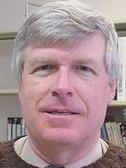 Marc Garneau, MP for Westmount-Ville Marie
Megan Leslie, MP for Halifax
Jim Watson, Mayor of Ottawa
Christopher Waddell, director of Carleton University's
School of Journalism and Communication (moderator)
*Please note that Marc Garneau replaces Tony Clement, MP for Parry Sound-Muskoka and president of the Treasury Board, as a speaker.


Registration: 6:00 p.m.  |   Discussion: 6:30 p.m.  |  Reception: 8:45 p.m.
ABOUT OUR SPEAKERS
GLEN MCGREGOR is a national reporter at the Ottawa Citizen, covering government and politics and specializing in data journalism. He was the recent co-recipient of the Canadian Hillman Prize, along with Postmedia News' Stephen Maher, for the investigation of robocalls.
@glen_mcgregor

KADY O'MALLEY authors the Inside Politics blog for CBC. She has been covering Parliament Hill for more than a decade for a variety of publications, incuding the Hill Times and Maclean's.
@kady

DAVID REEVELY is the City Hall reporter for the Ottawa Citizen, where he's previously been an assistant city editor, editorial writer and general-assignment reporter. He's also worked for the Vancouver Sun.
@davidreevely

JOANNA SMITH is a political reporter in the Ottawa bureau of the Toronto Star, where she covers the federal New Democratic Party and health policy. Joanna began covering Parliament Hill in September 2008 and was previously a general assignment reporter in Toronto. She has also worked at The Globe and Mail.
@smithjoanna

NICK TAYLOR-VAISEY is a reporter covering Parliament Hill for Maclean's. He was formerly Ottawa editor for OpenFile.
@TaylorVaisey

ANDREW POTTER is the managing editor at the Ottawa Citizen, part of the Postmedia family of newspapers. He was formerly features editor at Canadian Business magazine and public affairs columnist with Maclean's magazine. He holds a PhD in Philosophy from the University of Toronto and was assistant professor for three years at Trent University in Peterborough Ontario. He did a year of post-doctoral work at CREUM, a research centre at the Université de Montréal where he focused on politics and technology. He is the author of The Authenticity Hoax: How We Get Lost Finding Ourselves and the co-author of the best-selling book The Rebel Sell: Why the Culture Can't Be Jammed.
@jandrewpotter

MARC GARNEAU is the MP for Westmount-Ville Marie. Dr. Garneau has served as critic for Industry, Science and Technology, critic for Natural Resources, and House Leader of the Liberal Party of Canada. He was also Canada's first astronaut, an officer in the Canadian Navy, and president of the Canadian Space Agency. He has also served as Chancellor of Carleton University in Ottawa; was a member of Ontario's Executive Committee on Transboundary Air Pollution; and is a member of Canada's Aviation Hall of Fame.
@MarcGarneau

MEGAN LESLIE was first elected as Member of Parliament (MP) in 2008. In 2011, Megan was named to the Official Opposition Shadow Cabinet as the Environment Critic. In this role, she has been pushing for strong action on clean energy, and a plan to include climate change in a national energy strategy. With the election of Tom Mulcair as leader of the New Democrats in 2012, Megan was also named Deputy Leader of the NDP – one of the youngest MPs ever to be selected for the post. Megan was named the NDP's Health Critic in May of 2010. She has also been the critic for housing and homelessness, deputy critic for justice and deputy critic for First Nations, Métis and Inuit affairs (urban issues).
@MeganLeslieMP

JIM WATSON was elected Mayor of the City of Ottawa in 2010. Mayor Watson has dedicated most of his career to public service in Canada's capital. First elected as a Councillor in 1991, he was re-elected in 1994. Three years later he was elected as the youngest Mayor in Ottawa's history with 82% of the popular vote. Following the amalgamation of Ottawa and surrounding communities, Mayor Watson was appointed the President and Chief Executive Officer of the Canadian Tourism Commission, a federal crown corporation. In 2003, he was elected as the Member of Provincial Parliament for Ottawa West-Nepean and immediately appointed to cabinet as Minister of Consumer and Business services. In 2005, he was appointed as Ontario's first Minister of Health Promotion and he successfully implemented the Smoke Free Ontario Act. Re-elected as MPP in 2007, he was promoted to Minister of Municipal Affairs and Housing.
@JimWatsonOttawa

CHRISTOPHER WADDELL is director of Carleton University's School of Journalism and Communication, an associate professor, and the first occupant of the school's Carty Chair in Business and Financial Journalism, the first chair of its kind in Canada. He joined Carleton in July 2001 after 10 years at CBC Television News. From 1993 to 2001, he was the network's Parliamentary Bureau Chief in Ottawa. From 1995 to 2001 he was also Executive Producer News Specials for CBC Television, responsible for all national news specials and federal and provincial election and election night coverage during those years. Between 1984-91 he was at The Globe and Mail where he served in a number of positions including reporter in Report on Business, economics reporter in Ottawa covering among other things the Canada-US free trade negotiations, Ottawa bureau chief during the 1988 federal election. In the period from 1989-91 he was associate editor and then national editor of the newpaper.
@cwaddell27


Thank you to our sponsors for our Ottawa J-Talk

When & Where

Commons Building (Residence Commons), Rm 270, Carleton University
1125 Colonel By Drive
Ottawa, ON K1S
Canada

Wednesday, March 27, 2013 from 6:30 PM to 10:00 PM (EDT)
Add to my calendar
Organizer
Founded in 1990, The Canadian Journalism Foundation promotes, celebrates and facilitates excellence in journalism. The foundation runs a prestigious awards and fellowships program featuring an industry gala where news leaders, journalists and corporate Canada gather to celebrate outstanding journalistic achievement and the value of professional journalism. Through monthly J-Talks, a public speakers' series, the CJF facilitates dialogue among journalists, business people, academics and students about the role of the media in Canadian society and the ongoing challenges for media in the digital era. The foundation also fosters opportunities for journalism education, training and research. Please visit us at http://cjf-fjc.ca.