About this Event
Seventeen years since her last release, Jackie Sullivan is eager to present her latest efforts in 'Find Your Light'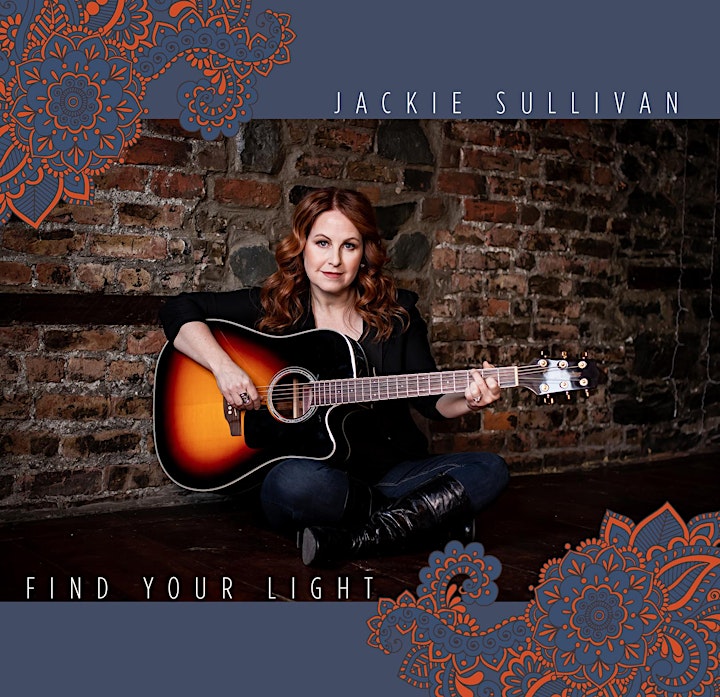 Singer songwriter Jackie Sullivan hails from Calvert, on the musically rich Southern Shore and has been performing for as long as she can remember. In 2002, Jackie released her debut album "Out of the Rain" and was subsequently named Music NL's "Female Artist of the Year" and the "CBC Galaxie Rising Star" for her efforts.
Sullivan has been featured on numerous compilation albums including Newfoundland Women Sing, Homebrew, Our Songs, Ballads & Beer and the gospel recording, In the Palm of Your Hand. She has created her own unique, poignant renditions of Raglan Road and Saltwater Joys, which have garnered much success.
Having performed at many venues across the country, Sullivan has appeared on Stewart McLean's Vinyl Café, the Stan Rogers International Folk Festival, Kamloop's Music Festival, NL & Labrador Folk Festival, George Street Festival and the Southern Shore Shamrock Festival. She continues to write and perform at local music venues with her musical duo partner, Karla Pilgrim.
Seventeen years since her last album, Jackie's new record is set for release on July 14th, 2019. Find Your Light is filled with roots based and contemporary original material and laced with storytelling songs of legacy and strength that speak to our culture and unwavering resilience.